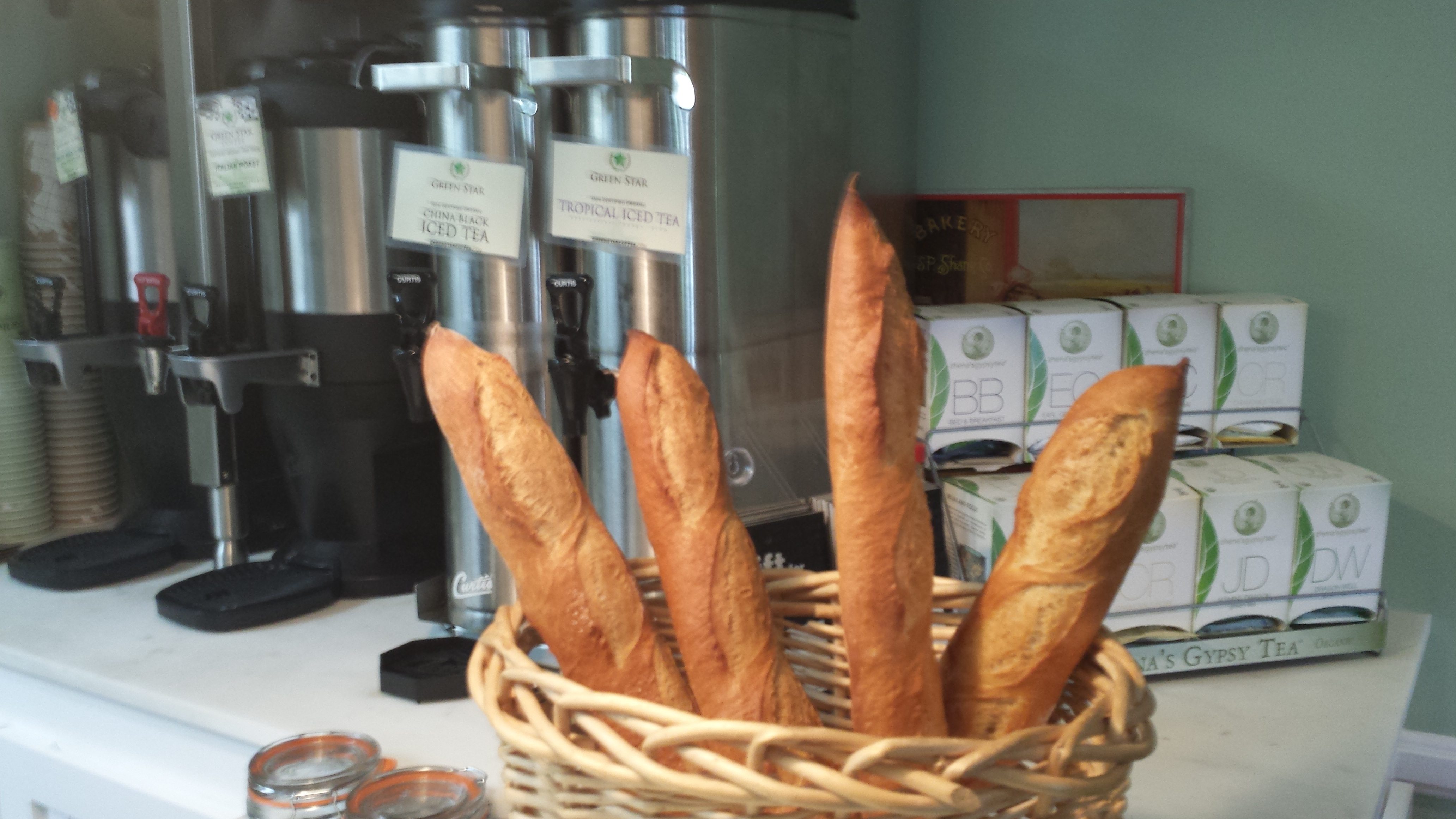 By Nancy and James Chuda founders of LuxEcoLiving and Healthy Child Healthy World
Santa Ynez California breakfast at The Baker's Table 3563 Numancia Street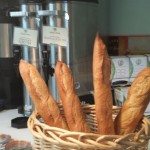 COME HUNGRY!
You might think Christmas came early in our little town of Santa Ynez. Newly opened, The Baker's Table, an artisan bakery, is the IN spot for locals and tourists who would prefer their morning cup of Green Star organically roasted coffee served alongside a freshly baked croissant…or chocolate croissant, or bostock, or carrot cupcake, just take your pick… there is so much to choose from.

We have traveled extensively throughout France and I have to say… Amy's croissants beats them all. There are a few tricks to her trade but the buzz words are the same all over the world. Dough, butter, dough, dough, butter, dough butter, butter.
Did someone say butter? WATCH!
What I love about Amy, is her dedication to the local farmers who honor their hard work and try to the best of their abilities, to beat Mother Nature against all odds. Amy strives to use organic ingredients. She hand picks all her produce or grows some herself. That's part of her dream; to have a Baker's Table Garden to support the community, her creativity and culinary crafts. Not a newcomer to Santa Ynez, Amy has lived here since 1998 and like the rest of us tired of the typical Solvang baked goods. Which I might add is one of the main attractions for tourists. It didn't take Amy very long to consider that the public might like to try something different. One would think that a hand-rolled croissant, a bostock, or pain au chocolat, or a freshly baked scone with currants and rosemary might just appeal to more people then the typical apple strudel or ebelskivers. I for one need to bemoan just a little.
I am tired of danish pastry. Aren't you?