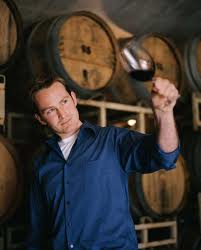 By Nancy and James Chuda founders of LuxEcoLiving and Healthy Child Healthy World
Sunstone Winery Santa Ynez California
Life happens! Even in the best laid plans one can never predict expectancy but one can assume that memories linger and with them come the force of spirit from grace.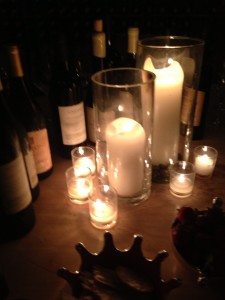 Bion Rice and his wife Anna have carved a destiny for themselves and their two sons which for many younger entrepreneurs would seem impossible. Maintaining a family business is one thing but exploding a brand is another.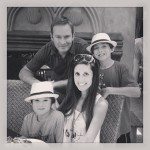 Sunstone Winery is their third child. With great shelf-life expectancy I might add. Recently, we gathered in La Cav, a place of grand distinction and dedication. Bion Rice's mother Linda Rice built the vineyard, literally, stone by stone, all imported from Beaune France. She never lived to enjoy it. Cancer claimed her life but her love of family, friends and the beauty of the winery she masterfully completed lives on as a testament to her and  Sunstone.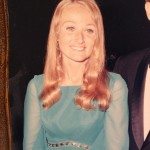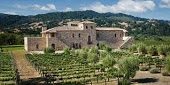 It was her vision, passion and love of life that gave her the courage and stamina to accomplish and complete the building of a magnificent villa that sits atop the winery and faces the golden light, some call the Tuscan sun. Linda's light follows and greets all who come to taste the artistic blending of the vines.

Even as a small child, Bion was fascinated with alchemy. His curiosity led him to an Einstein state of mind which fueled his fervor and propelled his passion.

As an artistic alchemist Bion's passion for making great wine is unsurpassed. He's competing in one of the most competitive industries in a place where vineyards have overtaken agricultural interests in a valley that has long been known for cattle grazing and beef.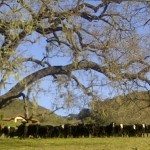 Bion's dream of creating a prestigious label for his Sunstone wine… a brand that holds acclaim and can compete with the best quality California can offer does much more. He believes in sustainability and is one of the only wineries to receive a (CCOF) California Certified Organic  Farmers approval for organically grown vines. This is a major accomplishment in an industry where very few would take on those responsibilities and potential risks.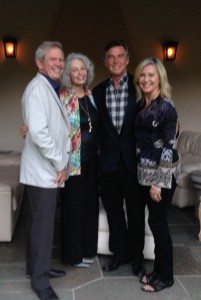 Bion treated us to a special wine tasting in La Cav, known as Linda's Room. Our guests included Christian Frere and his wife Edie. Christian is part of the Conseil des Echansons de France.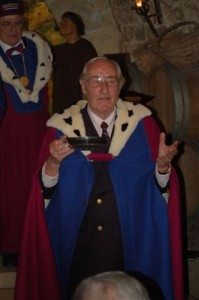 This special Wine Brotherhood, was founded in 1954 by Claude Josse, who along with his prestigious members, aims to defend and promote the best appellations of French terroirs. Christian was very impressed with Sunstone's wines. His opinions, coming from a place of the highest distinction brought a tremendous sense of pride to an American born winemaker whose golden light continues to shine with great success.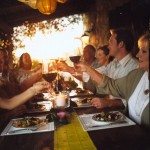 Editor's Notes:
Become a member of Sunstone Winery-(805) 688-9463
125 N Refugio Rd  Santa Ynez, CA 93460