By Nancy Chuda founder and Editor in Chief of LuxEcoLiving and co-founder of Healthy Child Healthy World


The Brothers know how to bring home the beef. They don't raise it… but we sure praise it.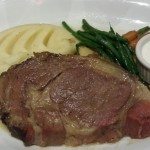 Courtesy of LuxEcoLiving
Get along little doggie…if you want to experience pure authenticity head to The Red Barn in Santa Ynez Valley. Once owned by Lloyd and Clara Borkman, ranchers who beamed brands in the bar and invited fellow ranchers to claim their steaks as well… those days are gone those memories linger.

A double wow! Gee it's good to be back home again.
Brothers Matt and Jeff Nichols, owners and chefs of the Sides Hardware and Shoes, a Brothers Restaurant in Los Olivos and the former Brothers Restaurant at Mattei's Tavern, now have turned hay into gold. It's like having a hit album gone platinum.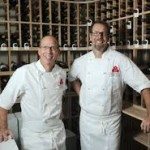 The Red Barn Steak House has renewed "the great vibe" for locals and others who have not quite recovered from having to give up the most historic watering hole in Santa Ynez Valley. The landmark Tavern lost its most devoted clientele…but "the herd" found their way to their new home without a hitch.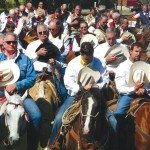 Courtesy LuxEcoLiving. Rancheros Visitoreos
But what matters most to the Brothers is their trademark; the best quality food and how it is presented. The kitchen at the Red Barn is a masterpiece. The open display is an exquisite design matched with relaxed interiors. This is the Brother's at their best!  It was hard work but who better then Jeff and Matt could recreate their dreams. The red paint is the signature of the building. Two wood-burning fireplaces and a raised ceiling plus the restored wood beams brings a warm and welcomed feeling.  Don't feel pressured to give up your table… I certainly didn't. We had the best seats in the barn. We sat in front of the large window framing the landmark Feed Bin and Milling Company which dates back to the late 1800's.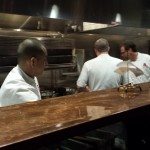 We dined with Lori and Bob Breslauer, restaurant owners based in Seaside Oregon. They know food. They know prep. And most of all they know how to plate food having run several successful restaurants in remote places. Washington's Bainbridge and Orcas Island.

It's not easy and can be very competitive to ask opinions of others.. especially in the business.
Bob Breslauer gets rave reviews at The Firehouse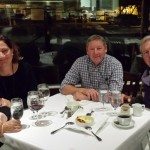 They loved it!
Lori and Bob Breslauer owners of The Firehouse Grill in Seaside Oregon

The first course was a smoked salmon appetizer on a fresh baked water bagel as thin as pizza crust. The salmon was smoked and cured… truly a signature dish.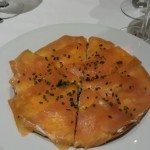 You can't not order the simplest thing on the menu… a fresh organic salad… greens… greens… grown locally, no pesticides, lightly tossed in organic olive oil and a light balsamic vinegar.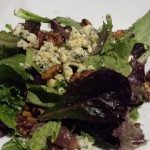 The melt in your mouth Prime Rib is without a doubt the best thing on the menu…although there was a fight for the catch of the day. Lightly sauteed trout.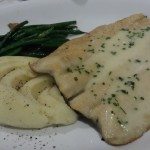 Courtesy LuxEcoLiving
What I love about the Brothers is they share. What a great mom… siblings can have their differences. But when it comes to the dishes they have put on their menu at "the barn," get ready for the golden oldies…the kabocha squash soup is yummy. So delicious. The Irish salmon with whole grain mustard.. Oh! And the Iowa pork rib chop with honey butter and homemade applesauce…if your yearning for comfort food wear your Ugg Boots, loose fitting jeans and unbuckle your belts.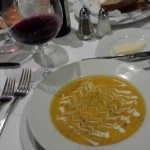 Your in Santa Ynez but Matt Nichols wine list is the best and so affordable. We chose his favorite, a bottle of Santa Rita Hills. What could be better? You know, Santa Barbara County has some of the best local wineries and winemakers.
And if you can't get in…and you won't on weekends without a reservation… don't feel shy. Beam your Android Galaxy 4S and stake your claim to a seat at the bar. It's JC's. ( you have to know him and his history)
A giant marker of the old west will welcome you and the company you keep. A slab of pine felled wood from Figueroa Mountain maintains the feeling as does the wrought iron and rope chandeliers. But nothing can conjure the hard work and life of the Los Rancheros Visitores, the horsemen and original ranchers of the valley.
So saddle up and head to the Brothers Restaurant at the Red Barn. Sit back and relax and enjoy this one of kind eatery and remember that the west wasn't won on the Internet but your a lucky buckaroo to have read this review.

Editor's Notes:
Great for lunch too.
Brothers Restaurant at the Red Barn, 3539 Sagunto St., Santa Ynez; (805) 688-4142; www.brothersredbarn.com.