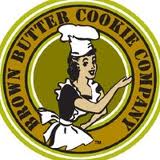 By Nancy Chuda founder and Editor-in-Chief of LuxEcoLiving and co-founder of Healthy Child Healthy World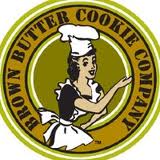 When you walk in the doors of the Brown Butter Cookie Company you are met with aromas that take the senses to new heights. It's not ordinary cookie dough. It's the smell of your childhood.
I had a chance to meet the two entrepreneurs. They dropped cookies in my gift bag and said, "tell me what you think of our flavors." I could hardly finish my taste test without one more coconut-lime combo.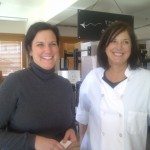 Christa Hozie and Traci Nickson are sisters who love their day job. Baking brown butter cookies with sea salt. And they are perfectly poised to understand that cravings of any kind usually combine ingredients that are polar opposites. Thus, the Original Brown Butter Sea Salt Cookie was born in 2008. Located at 98 North Ocean Avenue in the little seaside town of Cayucos California, the girls execute their passion with meticulous hand-rolling care. When was the last time you baked cookies from scratch?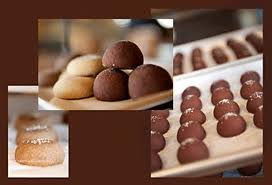 The secret to their success and recipe is not such a big secret. Bakers have been browning butter for decades. The slightly burnt aroma of the butter does not necessarily translate in the taste. What translates is a sumptuous, rich morsel of chocolate, or coconut-lime, expresso, just some of the original flavors which are truly delectable. And don't let the size fool you. Just because their round and small  doesn't mean they pack a wallop of cholesterol. That's the bad news. But what about the good cholesterol? Skip lunch, forget the lean meats on the Subway and splurge a little…the Brown Butter Cookie Company is as good as it gets.