By Nancy and James Chuda founders of LuxEcoLiving and Healthy Child Healthy World
Travels with Journey, The Hallmark Inn Davis, California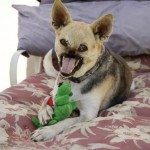 "The capacity for hope is the most significant fact of life. It provides human beings with a sense of destination and energy to get started." Norman Cousins
We got lucky when we adopted Journey. He was seven months old and had shared his early life experiences with two males labs, Jack and Sam.
Some of my friends say he won the dog lottery but we think we did.
Journey is special boy and just loves being with us. They say labs are like that. They don't want to be left alone.
When I called to make a reservation at the Hallmark Inn in Davis California, I explained to Marisa, the General Manager, that we were on the road along the Central Coast tracking adventures for Travels with Journey, a pet-friendly, eco consumer driven lifestyle series we produce for LuxEcoLiving.
When I mentioned LuxEcoLiving is syndicated on The Huffington Post, the most popular blog in the world, she said, "we are in the middle of a press conference for Kabang the dog hero who saved the lives of two little girls… she is leaving to go back to the Philippines tomorrow after a two year stay in Davis. Why don't you bring Journey? WATCH!

I had to admit I was not all that familiar with little heroic dog's story. Kabang was basically a street dog that sacrificed her life  to save the lives of her owners daughter and niece  when she jumped head on in front of a motorcycle. The accident occurred in December 2011. WATCH!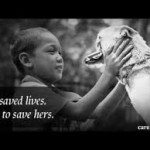 What follows is nothing short of a miracle. It took the dedication of a team of specialists from the University of California, Davis Veterinary Medical Teaching Hospital to deal with a multitude of complications beginning with the loss of the Kabang's entire snout.
And it took a team leader, Karen Kenngott, a critical care nurse from Buffalo New York to help piece Kabang back together. Karen understood, from the dog's fragile beginnings right after the accident, what she would need to survive prior to her entry to the United States.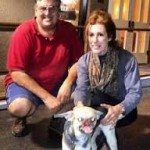 She communicated constantly with Kabang's caretakers in the Philippines warning of infections and other secondary side affects due to the dog's inability to function; she had lost her snout and had limited to use of her airways.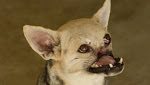 She underwent eight months of procedures to repair facial damage thanks to the kindness of strangers from 45 different countries all around the world who were able to raise thousands of dollars necessary to complete facial reconstruction at the University of California, Davis' William R. Pritchard Veterinary Medical Teaching Hospital.
It was reported that, Kabang arrived at UC Davis in October 2012 from the Philippines. Upon her arrival, it was discovered she had heartworm and a type of infectious cancer, known as a transmissible venereal tumor. The dog needed to undergo treatments to cure those ailments before receiving her reconstructive face surgery.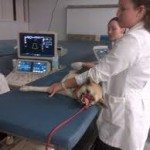 The dog received heartworm treatment as well as chemotherapy to treat her conditions. The process was completed in February 2012.
On March 5, veterinary surgeons Verstraete and Dr. Boaz Arzi removed two of the dogs upper teeth and reconstructed one of her eyelids.
Later, on March 27, Kabang underwent a five-hour surgery to close facial wounds with skin flaps that were brought forward from the top and sides of her head.
She then had another procedure to reconstruct nasal openings, and stents were inserted to support the formation of two new nostrils. It took tremendous coordination on the part of the entire medical team.
What we later discovered was the dogs heroic act to save lives was matched by individuals who understood that Kabang had a much bigger mission. Her successful reconstructive surgery would gain world wide attention but her lifetime legacy would mean much more.
We had the opportunity to interview Karen Kenngott after her long stay in Davis California while overseeing Kabang's far from speedy recovery.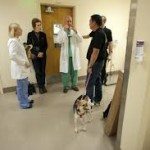 If you want to help stop animal cruelty and support Kabang's mission to save other dogs lives please comment. Give us your thoughts. We welcome your input and ways we can all help Kabang remain the Poster Dog To Help Save Lives.