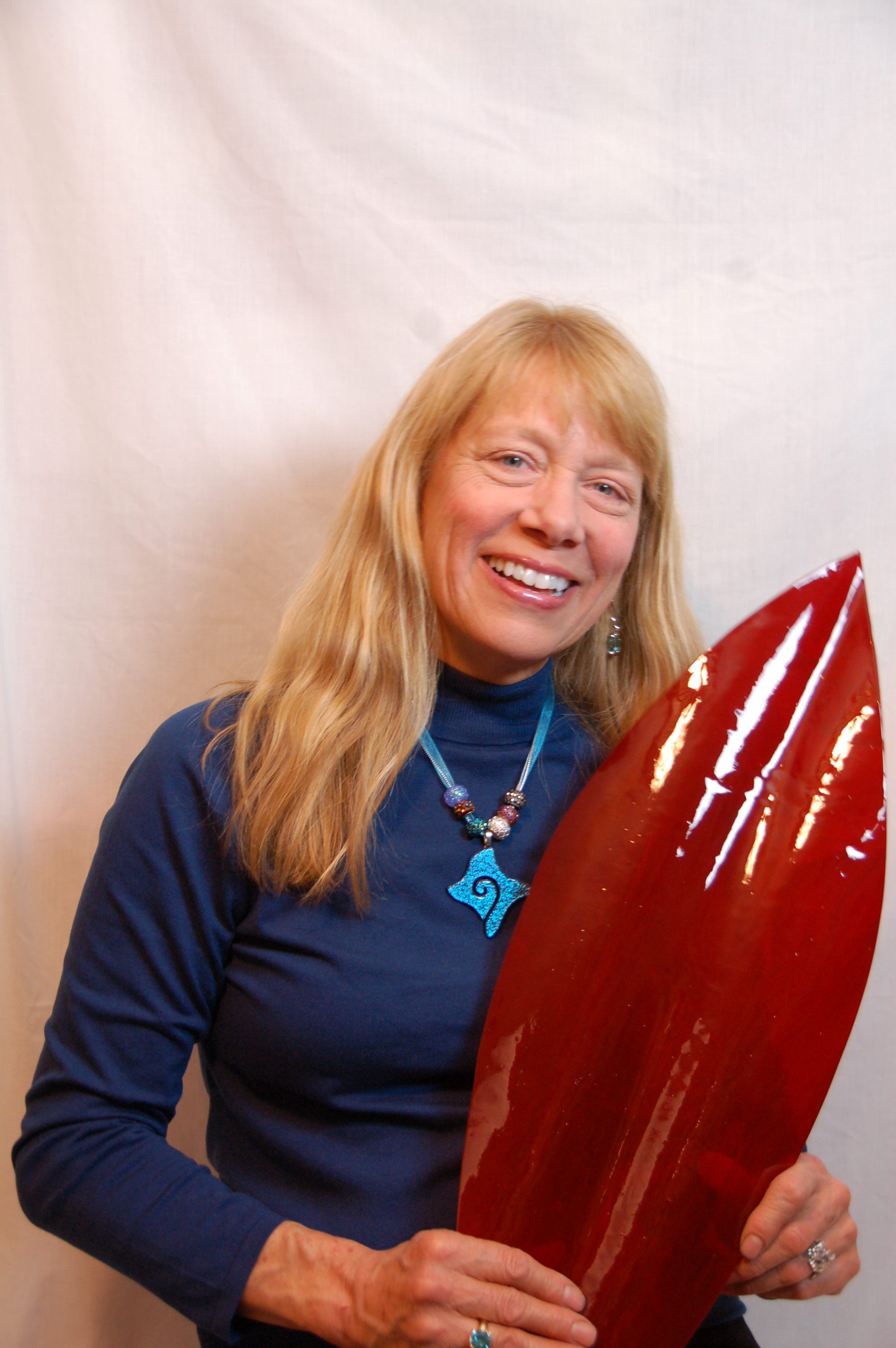 By Nancy Chuda founder and Editor-in-Chief of LuxEcoLiving and  co-founder of Healthy Child Healthy World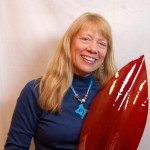 Artist Mary Nohr Courtesy of LuxEcoLiving
"She's got your back under the hood! "That was my first impression when I met Mary. She's a mechanic. Works only on Mercedes-Benz, BMW's, Volvos and Porsches. Knows just about everything you would need to know if you were under a car hood yourself but for most women who enter the world of car maintenance their fate is doomed…who can they trust?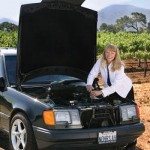 Courtesy Christine's Photography

You have to own a mechanics manual, know the terminology and the difference between parts and labor. It all adds up!
There I stood under the hood of my Mercedes-Benz (a 1989 classic  380 sel) and watched Mary empty the drip pan containing leaking transmission fluid. Then she fiddled around with the radiator. All the while she was intent and sincere and helped to make me an accomplice in understanding how well built Mercedes engines are compared to most other vehicles on the road. "This car will last you for years and years." I was astonished to learn her facts about my car and even more  impressed with her knowledge and mechanical skills.
Mary Nohr does more for her profession than most. She studied automotive technology which led her to the aircraft industry where she excelled having been one of six other women to have passed the test for Inspection Authorization honored by the Federal Aviation Administration.
But airplanes and cars would never amp up her curiosity for the medium she enjoys most.
"Glass for me is a medium to paint a large picture, simple in shapes yet extravagant in color and texture.  Glass can tell a story just by its self."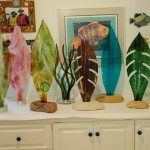 In her own words she describes the visual amorphous that comes to life through color then light.
"I pick out glass that draws me to the color first off, then what blended colors are within it and how can it be laid to create a certain flow to the pattern.  Last I use texture to accentuate the design even further.  Some glass is shiny and glistens in the light, some are more opalescent reflecting a supple look to the design.  I like to create windows with many types of glass.  The ever-changing diffusion of light from morning to night thru the different colors and textures is a sight to behold."
I left her garage only to discover that her real trade secret is the amazing work she does in her free time… and I cannot imagine how she is able to work all day, make dinner for her partner and husband Richard and work into the night.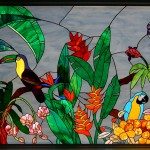 Tropical Paradise is a 90″x36 window(click on image for full view) Every detail reflects Mary's energy and beautiful choices of stained glass. It just pops out! You can here the birds and feel the energy from the glass flora. There hasn't been a single person, including me, having seen that window that didn't say "wow!"
Mary's commission's very. Some are from 4 weeks others take 4 months or more. " I work with the client planning design, colors, installation logistics, all the many factors related to creating a window.  Drawing the design pattern and choosing the proper glass is the most enjoyable but the most time consuming part of the project."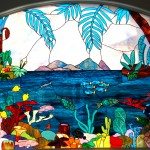 Beyond the Sea courtesy of Nohr's Glass Immergence (click on image for full view)
I visited the Nohr's home and was literally speechless when I stood before this spectacular window. It faces east in her kitchen and conjures many wonderful trips spent both in front and under the sea. Where most people might invest in an aquarium, I would opt for a this. It moves… through a tranquility into light.
"I create a slab of glass, cut my shape with the ring saw, fine tune them by cold working and grinding and fire polish in the kiln to shine the edges.  I enjoy making hearts in many different colors of glass."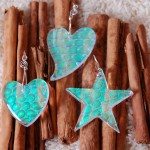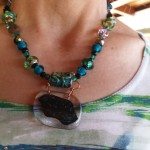 Courtesy of Nohr's Glass Immergence

Close to her heart is her exquisite work in fused glass jewelry. "I have many different design features with multiple steps and firings to complete a pendant.  The Egret, turtle, mermaid and harmony tree are special glass decals fired on to the glass piece as the last step.  I try to get creative with my designs making them fit the decal shape or going way out side the normal box and cutting within the shape itself with a special ring saw."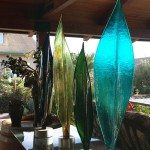 One of my favorite Mary Nohr series, made from stained glass are the leaves. They are captivating. She works with unusual colors and variegated greens. Inspired by one of her husbands stainless steel sculptures she describes by accident how this series came into being.
"O
ne day a leaf fell out and I looked at it and remembered he told me that if you have a stainless structure any glass can be slumped into it in the kiln.  I had a vast supply of stained glass laying around so we just tried one and did a little experimentation."
The leaves are breathtaking. Each one simulates nature and an experience of being in a rainforest or submerged under water in a kelp bed.
Both cultural creatives,
Mary and Richard share their passions
. She describes Richard's dream and gets lost in artistic translation.
"
On a trip to Sante Fe, a late dinner at the Coyote Cafe caused Rich to have a wierd dream of a figure standing out in the desert.  Later on he sketched it as he remembered it.  He welded the steel structure and added found items to create our Guardian figure.  I added the stained glass breast plate and a fused glass face.  Together we created our Southwest Indian."
If you wonder where this inspiration all began you need an invitation to the Nohr's eclectic home and studio.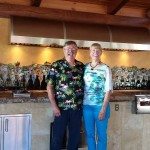 Richard and Mary Nohr love to entertain in their glass and steel outdoor kitchen and dining room. LuxEcoLiving
And if you think life is easy for Mary trying to divide her time between automotive repairs and stained glass creations… think again. Somedays are just a Kat astrophe!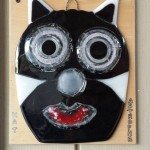 Courtesy of LuxEcoLiving
Editor's Notes:
To learn more about Mary Nohr's Glass Illusions visit her website or call 805-688-7153