By Nancy Chuda founder and Editor in Chief LuxEcoLiving co-founder of Healthy Child Healthy World
Nina Montée Karp is the youngest person to receive Healthy Child Healthy World's Lifetime Achievement Award at the 6th Annual Mom on a Mission Gala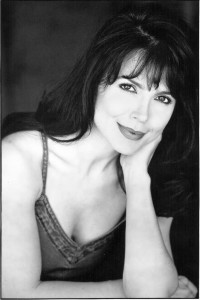 "In a world where wealth dictates altruistic virtue there are few self made individuals who rise to every occasion no matter what the cost. One such individual, Nina Montée Karp, has proven time and time again that the art of giving and getting is truly a gift. From children's health to women's health.. for lives well lived now and into the future." Nancy Chuda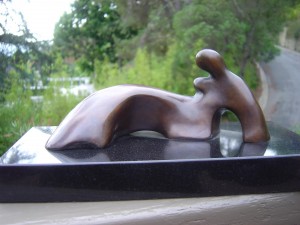 Mother and Child award sculpted by James Chuda
In the past two decades, Healthy Child Healthy World has bestowed its Lifetime Achievement Award to visionary leaders in the environment, politics, entertainment, and public service. Margaret Wentworth Owings was the first to receive the award in 1996 for her dedication to the environment as Trustee of the Environmental Defense Fund. She was in her mid-eighties when presented with this award at the first ever symposium Bridging The Gap Between Children's Health and the Environment which was hosted at the Sundance Institute thanks to the generosity of Robert Redford.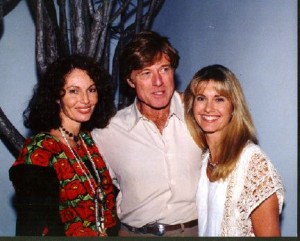 Olivia Newton-John founding member of Healthy Child Healthy World with Robert Redford and Nancy Chuda
In 1998, California State Senator Barbara Boxer received the second Lifetime Achievement Award for her dedication to children's health and for introducing legislation to protect and preserve their rights to a clean and safer environment.

For her tireless dedication having co-founded, Another Mother for Peace, preserving their slogan, "War is not healthy for children and other living things," Lenore Breslauer, in 2002, at age 79, was presented with this honor.

In 2004, Norman and Lyn Lear received their Lifetime Achievement Award for their dedication to preserve American democracy (People For the American Way) and to instill countless millions to understand through media the importance of protecting all human life through their advocacy in founding the Environmental Media Association.

In 2005, John Adams, co-founder and President Emeritus of (NRDC) the Natural Resources Defense Council received his award for having created the most important public resource for environmental stewardship in our nation.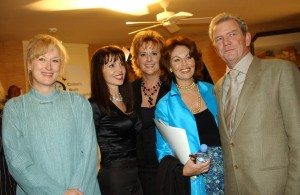 2002 (CHEC) now Healthy Child Healthy World Event Nina Montée Karp co-chair with recipient Meryl Streep and founders Nancy and James Chuda. Over the years, Healthy Child has recognized many others. Founding member Olivia Newton-John, actor Meryl Streep and activist Erin Brockovich all have received A Citizen's Environmental Stewardship Award for their activism and dedication to protect children's health. We have awarded scientists, doctors, industrialists, and a handful of our supporters… Cindra and Alan Ladd Jr. and Michael and Jena King.
In our two decades of history we have many people to thank for their dedication and generosity but it takes a very special individual whose pioneering efforts in the field of philanthropy goes beyond description. That special individual is Nina Montée Karp.
Many major philanthropists are born with wealth. Others inherit a strong sense of service that proves more resourceful and fruitful. Nina is the daughter of a concentration camp survivor who before coming to this country from her native Serbia learned great skills from her mother. Having witnessed horrific human tragedy she managed to leave her country and embark on a new life in America.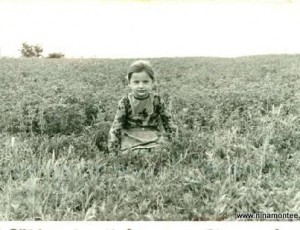 Nina Montée  in Serbia age 4
In her early twenties and prior to meeting her husband, Dr. Harvey Karp, she began to lend her support to family and friends in Orange County California and chaired a Cystic Fibrosis Foundation helping to raise over 1 million dollars. Later, greatly affected by homeless youth, recognizing their special needs, she became the most successful fundraiser for the Huckleberry Fund to benefit the Los Angeles Children's Hospital.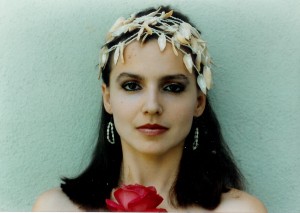 Nina's commitment to service continued in 1993,  having been "infected" by her husband's dedication to children's health when she became a founding member of Healthy Child Healthy World (originally called CHEC). For the past two decades she has helped raise countless millions of dollars by encouraging friends and influencing top donors to provide critical funds for education, prevention and to ensure that all families have the necessary tools to protect themselves from toxins in the environment.


Her intuitive brilliance helped produce two major documentaries; the very first environmental educational video, starring Olivia Newton-John and Kelly Preston, Not Under My Roof and The Path of Wellness and Healing. Noted as  the first documentary ever made – on any disease – breast cancer- with interviews of the nation's top doctors and healers…as well as intimate and inspiring stories of celebrities and everyday women. Nina's efforts helped thousands of women (and their families) bombarded with the shock of this diagnosis to learn how to speak to their families, friends, doctors…choose the best treatment…and then to heal….body, mind and spirit.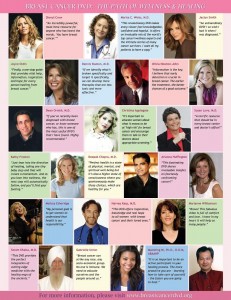 Nina Montée Karp and Joyce Ostin producers of The Path of Wellness and Healing
Being married to America's most recognized pediatrician, gave Nina reason to produce, direct and film The Happiest Baby and The Happiest Toddler DVDs…the most successful parenting DVDs in history. For which she was recognized with an award from The March of Dimes.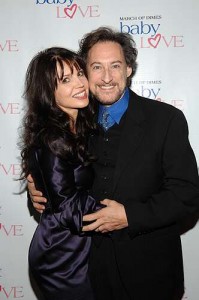 Dr. Harvey Karp and Nina Montée Karp
For five years, she has served on the board of directors and has raised hundreds of thousands of dollars for
breastcancer.org
( benefiting millions of women with breast cancer and their families). Most importantly, she was pivotal in the inception of their
"Prevention is the Key" and "Think Pink/Live Green"
initiatives. And, for the past three years, she has been an active member of the board of the national leader in public health and environmental advocacy, the
Environmental Working Group
(ewg.org).
Nina counts as her greatest achievement raising her compassionate and responsible daughter. Lexi lives in New York City and recently received a degree in English Literature and Psychology from Columbia University.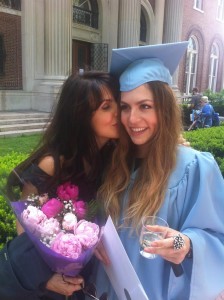 Nina congratulates daughter Lexi at Columbia University
Nina resonates with intelligence and passion and she is also enormously talented in the visual arts, architectural and interior design. Most recently, she led the construction of a residence she and her husband call home. Her modernist, sculptural  and sweeping womb like design- high above the Pacific Ocean-  was celebrated with a feature article in the New York Times. And in her free time, she manages to paint and sculpt.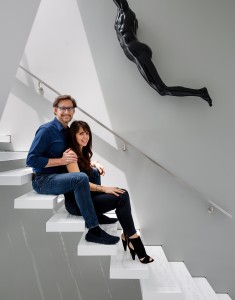 Photo credit Trevor Tondro New York Times
Nina Montée Karp's heartfelt passion has changed the world… with dignity, grace and an inherited desire to be of service. And with deep gratitude, she honors the very special gift once learned from her mother.
Editor's Notes: Here's more information about the Healthy Child Healthy World 6th Annual Mom on a Mission event.