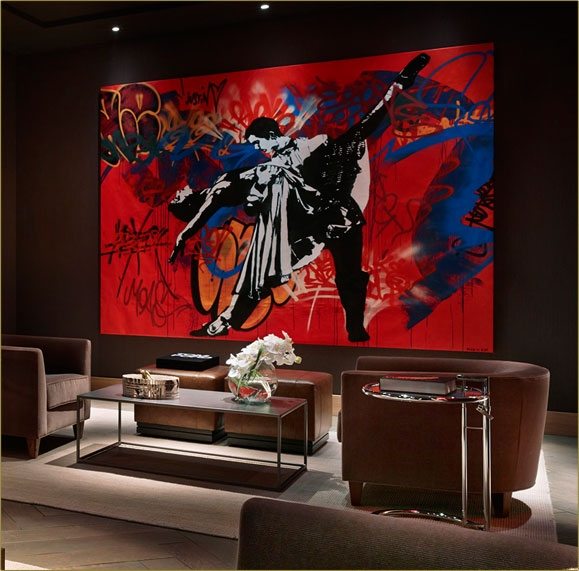 By Nancy and James Chuda founder of LuxEcoLiving and Healthy Child Healthy World
New York City 57th and 6th Avenue, The Quin Hotel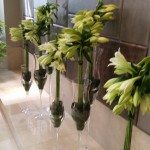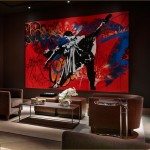 When you take a flower in your hand and really look at it, it's your world for the moment. I want to give that world to someone else. Most people in the city rush around so, they have no time to look at a flower. I want them to see it whether they want to or not.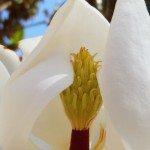 Homage to Georgia by Nancy Chuda for LuxEcoLiving
Artists in Residence is a brilliant program inspired by Georgia O'Keeffe, Ignacy Jan Paderewski, and Marc Chagall, among many others. They helped to lay and inspire a cultural foundation for artists today. What makes a stay at the Quin an exceptional experience is the interactive opportunity to engage with new emerging artists; through events, exhibitions, salons, lectures, film premieres, book debuts, musical performances an artists receptions…a cornucopia of expressions that innovate, entice, and inspire travelers to engage, collect and immerse their own talents and personal aims.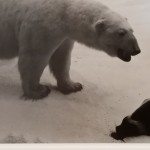 In partnership with DK Johnston of the Arts Fund, this innovative platform honors the artistic heritage and rich history of cultural creatives but also amplifies the city's renown world-class neighbors which include Lincoln Center and the Museum of Modern Art.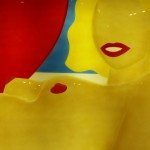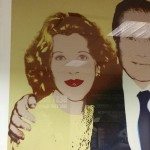 LuxEcoLiving Ethel and Samuel J. Le Frak were major patrons of MOMA.
At present, the Quin houses 18 original pieces by artists from around the world. Works by Blek le Rat the Paris-based "godfather of street art;" YZ, Eric Zener; Wolf Von Treu, "the German Basquiat;" and renowned Irish painter Patrick Graham. We had a chance to learn more about this vitally inspiring program. Watch!

"You don't have to be a Rockefeller to collect art." Herb and Dorothy
DK Johnston the curator of The Quin's robust Artists in Residence Program talks about not only how to appreciate art but how to collect it.
What advice would you give to someone looking to start collecting art?
I recommend watching the critically acclaimed documentary film Herb & Dorothy before doing anything. The endearing love story of two extraordinarily regular New Yorkers, Herb and Dorothy were able to amass one of the most significant collections of Minimalist Art of their generation on the modest income of a postal worker and NYC librarian. By keeping consistent with acquisitions, and by getting close to the artists creating the work as well as to the critics discussing it, Herb and Dorothy accomplished something every collector should strive for. Gallerists often encourage clients to buy what they love, however at the values art collections are bringing in today's market, you can't really rely exclusively on your heart. You can definitely start there, but the savvy collector uses analytics and a consistent methodology to improve the chances of their collection growing in value over time.

Drop into the romance and subtle charm of this midtown masterpiece and you will want to live here. Who wouldn't with 24/7 room service from The Wayfarer Restaurant… incredible bill of fare morning noon or night.

Of course it is central to all things Manhattan, two of my favorites,  Carnegie Hall and The Russian Tea Room for Blintzes with sour cherries  (tastes better then news Putin brings.)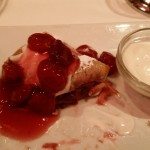 Spend time at Bergdorf Goodmans from the privacy of your room. With a touch of a button, your own stylist will appear holding precious garments selected to wear at the charity gala. (Oops!  you just discovered the dress code requires men in tuxedos and women in gowns)… no worries…Bill Cunningham will not pin your dress as a duplicate. Bergdorf's special assistants have you covered.. that's right.. at least in six digits.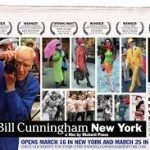 Breakfast brought to your room… (in room dining) as the say has to be one of life's greatest pleasures. At The Quin the second greatest pleasure is the efficiency of technology. No hidden wires and laptop mishaps. Streaming sequels and binge watching is a breeze. And from our perspective, overlooking 57th, the highrise corner view provides ample information on how to dress… no weather report needed.
If you love fresh wild caught fish from all corners of the globe then by all means book lunch or dinner at The Wayfarer.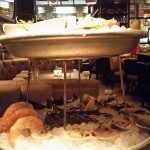 The Fish Tower at The Wayfarer is suberb! LuxEcoLiving
In residence at the Quin I captured this shot of James Chuda Architect with Frank Lloyd Wright at MOMA.
"Don't bite the hand that feeds you" Galaxy 5S Beauty Shot- Nancy Chuda for LuxEcoLiving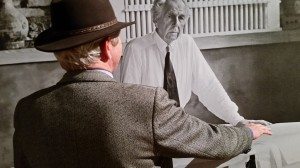 Editor's Notes:
The Quin Hotel 101 W 57th St, New York, NY 10019 (2120 245-7846
Coming Up: Firndales Dorset Square London and The Crosby Soho New York:Best Hotels in the World Series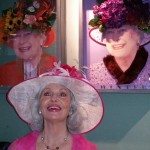 Nancy's Selfie of Queen Elizabeth for LuxEcoLiving