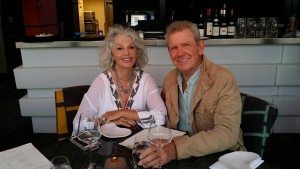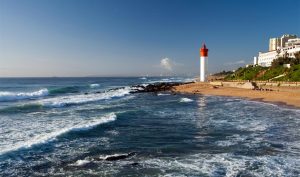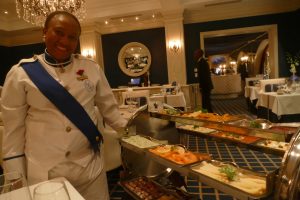 If you have never been to South Africa you have to go…. but if you do, you MUST stay at ALL of The Red Carnation Hotels… The Twelve Apostles in Cape Town, and the famous Bushmans Kloof in Cederberg… nothing can compare. This family brand is revered throughout the world for its excellence in service and beauty.  The Oyster Box Hotel was Voted #1 Top Hotel South Africa Trip Advisor Travellers' Choice Awards 2016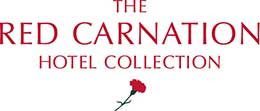 Our itinerary led us from Bushmans Kloof  in Clanwilliam's Cederberg Mountains to the Indian Ocean where an oasis of beauty and relaxation is tantamount to all else.
Next Stop Durban

The sounds of the sea (warm and inviting) beckon throughout the night and the early morning light sheds its glow on the historic lighthouse which sits prominently in view.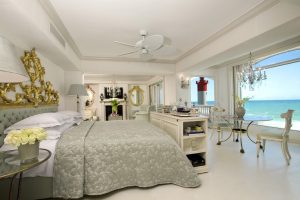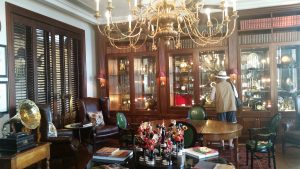 We got up early just as the sun was rising and visited one of the most beautifully designed private libraries in all the world thanks to Toni Tollman.
The Rich History of Natal
The Lighthouse is a warning to ward off passing ships from the treacherous shores of the island, which has a long history of shipwrecks. Interesting to note,  when we visited Robben Island, the place where Nelson Mandela spent 18 of his 27 years of imprisonment we learned that from his cell he gazed out at a lighthouse and later deemed, " that the lighthouse was a contradiction as both a beacon of hope and a beacon of oppression."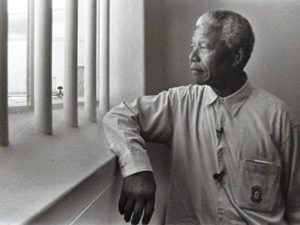 There is so much history that surrounds Durban and the fair land known as Natal; it is here in this medley of hills and valleys that the great Chief Shaka made into a kingdom for his Zulu people. One of the must see experiences while in Durban is the Mandela Capture Site in KwaZulu- Natal which is located near Howick.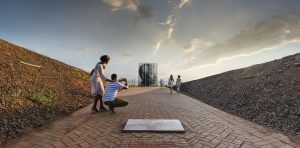 On 5 August 1962, police waved down a car on a lonely country road in KwaZulu-Natal. At the wheel was Nelson Mandela, posing as a chauffeur, and his arrest was the catalyst for a series of trials, culminating in the Rivonia Treason Trial that would ultimately see him spend 27 years in prison. Today this site is marked by an impressive sculpture in the KwaZulu-Natal Midlands.
Fantastic Animal Life Awaits You On Safari
Three places you may want to visit during your stay at The Oyster Box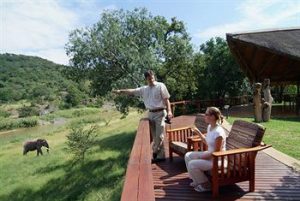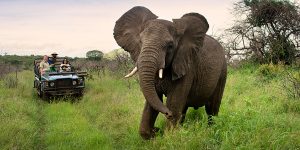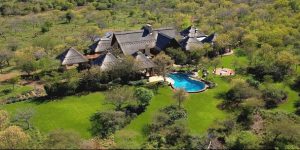 Natal is known for its beautiful safari game lodges. Wayne kindly suggested  we  take in the additional opportunities to see the Big 5 in this part of South Africa. He mentioned Amakhosi, Phinda and Thanda just 2.5 hours north which makes for a great diversion during an extended stay at The Oyster Box… that way you can leave the bulk of your belongings in the hotel safe and secure and just pack a few things for overnight stays.
Thanks to TravelSmith, our sponsors we were able to easily do that. My orange casual silk pullover was one thing I loved. Easy to pack. And with my Briggs &Riley TORQ International Carry On we both could manage easily with just one bag for several overnights in the bush. Plus the Tumi Monaco Travel Kits we sported enabled us to take all of our necessary toiletries. The Tumi Voyager Sling was perfect. I used it as a purse the entire trip. Great for nights dining out and in the daytime, a stroll on the beach.
Our visit to The Oyster Box included an opportunity to languish and dine on fresh oysters plucked from the sea thanks to Wayne Coetzer's brilliant hospitality and finesse (luckily no one was swept away)
"I Want More… I Want Many More… Keep Shucking Wayne!" I said.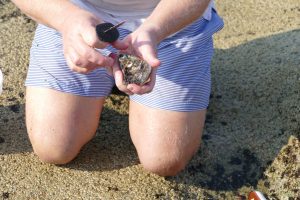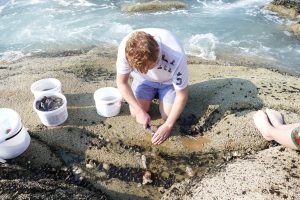 Following our fresh oyster run and a dip in the ocean, at a special spot called Grannies pool which attracts guests and tourists to swim at ease without fear of Great White Shark attacks or undertows that can be deadly. So refreshing and SAFE for kids. Following our swim, Wayne Coetzer, (General Manager) welcomed us to my favorite cuisine in all the world….. Indian. Watch My Curry Fest with Executive Chef Kevin Joseph who is a culinary master equal, in my book to 3 Michelin stars! I have a Bombay Crush do you?

Please dear Kevin… send me that recipe. In fact you can order The Oyster Box Curry Masala Powder Mix and they will send it… better yet go for the best Indian food in the world.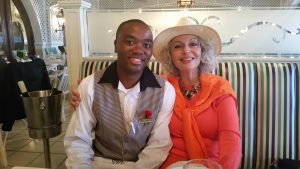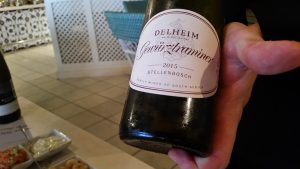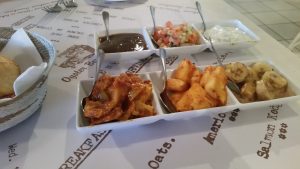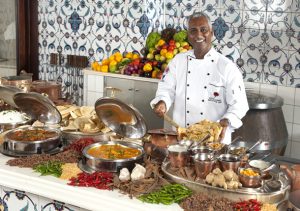 Executive Chef Kevin Joseph
The Grill Room is Exquisite Not To Be Missed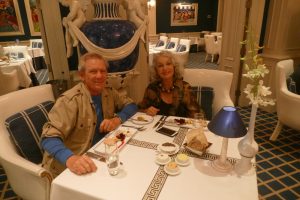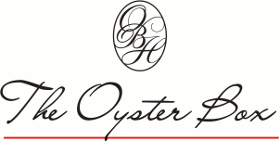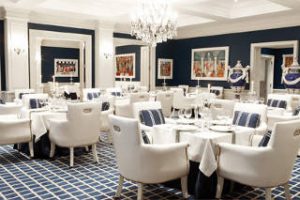 Under the leadership of executive chef, Kevin Joseph, the menu is an inspired combination of enduringly popular dishes, created by Bea Tollman, president and founder of the Red Carnation Hotel Collection. Signature dishes and contemporary new creations garnered from around the world are a part of this culinary experience.
Based on a tradition of beautiful food served and enjoyed in a refined setting, diners are served from our authentic Gueridon and the classic 1920's Hors d' Oeuvres trolley with an extensive range of 18 appetizers. Simply divine! I could have made that experience my entire meal.
There is never enough time as a reporter to truly indulge in the luxurious hands on variety of treatments The Red Carnation Hotels offer at each of their hotel destinations. At each location we discovered the second most desirable addition travelers look forward to on vacation…. a day spent at the spa. The Oyster Box excels with their spa menu and products. Indian African ritual therapies have been used for hundreds of years, boosting health and healing. Their signature experiences incorporate age old wisdom and natural ingredients, combined with the latest technologies. We  particularly enjoyed their special 7 Chakra massage with candles. The scented indigenous oils used throughout the treatment were so relaxing especially with sounds of the sea in the background. And following the treatment came a dip in one of the two beautiful swimming pools. The harder choice came later. Did we want to order room service on our  terrace or indulge in a film in the 24-seater movie theater. Guess which one we picked?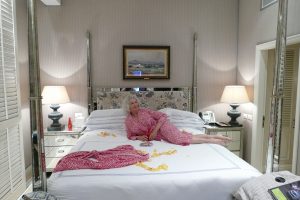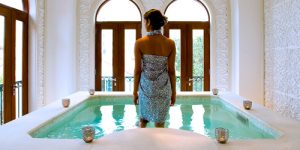 And if you love cats and miss yours don't worry… you have to meet Kabenga the Red Carnation's most prized and loved resident.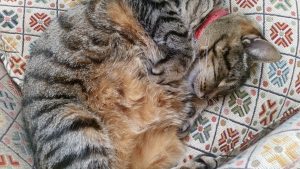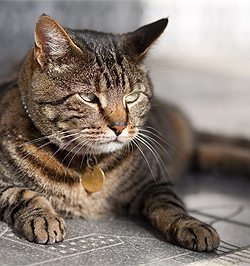 Editor's Notes:
The Oyster Box Hotel Durban South Afirca
To TravelSmith and Kimberly Strenk our sponsors, Arnelle Kendall Vice President of Public Relations Travel Corporation,  and the Tollman family for their hospitality for all of South Africa. And a personal thank you to one of my favorite mentors
Arianna Huffington
who has taught us all how to Thrive.