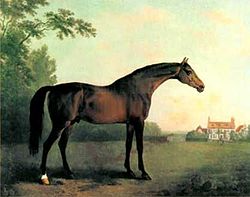 By Nancy Chuda founder and Editor-in-Chief LuxEcoLiving and co-founder of Healthy Child Healthy World
Hotel Cheval celebrates the bold beauty and history of legendary 17th century racehorses
Step back in time and experience an ultra luxurious setting. Each room contains exquisite interior designs and features artistic equine memorabilia.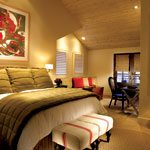 We landed unbridled from our recent lovefest and stay at Doris Day's spectacular  Cypress Inn Pet Hotel and arrived sans Hermes to discover a lovely, enchanting, not your run of the mill type hotel on the square but rather THE hotel on the square and in the town.
Hotel Cheval in Paso Robles California prides itself on impeccably decorated rooms and suites which only # 16 total, equipped with every luxuriating in-room service amenity you can desire. I loved the large white porcelain sunken tub, flickering log fireplace, and the elegantly attired King sized bed with enough softness, both pillows, mattress pad, and linens to make you feel better than home. Not always easily achieved. Right?
Many people swear by the standard bearer of their own comforts. But in this case you will be sorry if you didn't book a two night stay.
Here's what we discovered. Hotel Cheval was created to honor and celebrate the great horses and their 17th century artistic masters.
Journey was shown to the HighFlyer suite and we followed him up a staircase which overlooks the limestone encased patio. The room was named in honor of a champion thoroughbred Colt who was foaled at Great Barton, in 1774. A little history about the magnificent steed had me ensconced on the day bed for hours… however, I wanted to learn more about this charming little western town.
Journey's first stop was the local barber shop. He brought smiles and oodles of love pets from regulars who love  the feel of an old fashioned steel bladed shave.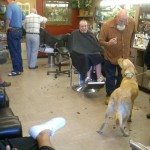 Paso, as locals call it has its own rich history. Known for "healing waters," this beautiful, rolling hills area of the Central Coast has always been renowned for thermal springs. The Salinan Indians—the most historical inhabitants of the area—were here thousands of years even before the mission era. The Indians, and later the Mission Fathers and their congregations, found relief from various ailments in the therapeutic waters and soothing mud baths.
Today, a visit to Paso Robles includes the discovery of fine wines with visits to celestial wineries that offer incredible views of the surrounding mountains and in the distance off route 46, panoramic ocean views.
California's Central Coast provides abundant  beauty, bountiful harvests of great wine, and enough open space to fill  the crevasse of ones mind.  You are either gazing at land, dotted with magnificent oaks which stretch across miles and miles of rolling green hills with captivating views. Or flash forward, go north, hit the Prius gas pedal  and head towards the surround sounds of the sea with its barking seals, cypress groves and have a love affair with two destinations which rule the world for their natural beauty. California's true gold. Cambria and Big Sur.
Somewhere in between the jade colored rocks that line the rocky shores is an inland destination with a burgeoning wine community that is sporting a rivalry with Napa Valley.
Paso Robles will never rival the fine wines of France. Or will they?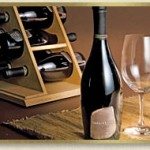 After looking at the most beautiful yearlings in one of the treasured books in our in-room library, I had a yearning for a great Syrah. It turns out that the 2009 PharaohMoans was bred in Paso. It got a great review from – S.H., Wine Enthusiast Magazine. "If you know the Rhône-style wines of Saxum, which is probably Paso Robles' most expensive wine, this is nearly identical. Mostly Syrah, with 8% Grenache, the wine is decadently rich in milk chocolate, blackberry jam and sweet, smoky oak flavors. It's very high in alcohol, but unless you're an extremist in this regard, you can't help but be knocked out by the wine's sensuous pleasures."
Knocked out was exactly how I felt after tasting just one glass. And so was Journey after his  off leash experience on a wine trail.  He was so very comfy lying on the freshly washed, extra large Kirkland bed the Hotel Cheval's staff provided. Really nice!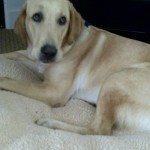 Did someone mention stinky cheese? It can certainly beat the aromas of a dogs flatulence if you know what I mean. We discovered that Paso supports great cheese making.
No! It's not Savoire in the French Alps and you are unlikely to find secrets of the Roblechon that is so buttery it makes the color yellow applicable to only one other, the rose of Texas.
You don't want to miss Happy Acres Family Farm where you are greeted by happier than most families of goats who sense your delight and enthusiasm for the word organic. Happy Acres Family Farm,  is owned by Stephanie Simonin who prides the recipes that her mom, Laurie, uses to make a deeply delicious range of organic goat cheeses and skin balms.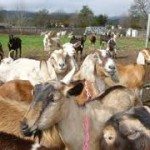 Love that smell!
We were on one of our exciting and unpredictable journeys with Journey. He's merely a puppy, although he's been showing signs of his male maturity. Barking at flies and bees versus whining. (puppies whine and don't your forget it!)
He hasn't lifted his leg yet but is showing promising signs. Speaking of signs I have a complaint. If dogs could lobby their elected officials they would make a a real stink over these park rules.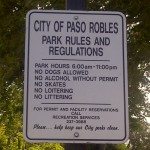 "That a  boy Journey! Make yourself at home."
Editor's Notes:
Having been enamored with horses my entire life I was lucky enough to visit the final resting place of one of America's most notable heroes.
I once traveled to  Caroline County Virginia to visit The Meadow Farm, home of Secretariat, one of the greatest racehorses of all time. He was a winner who possessed something called an x-factor. He had a super large heart. Nothing can quite compare to the description of sportswriter Mike Sullivan's account on derby day in 1973 when he witnessed Secretariat's greatest race.
"I was at Secretariat's Derby, in '73. . . That was…just beauty, you know? He started in last place, which he tended to do. I was covering the second-place horse, which wound up being Sham. It looked like Sham's race going into the last turn, I think. The thing you have to understand is that Sham was fast, a beautiful horse. He would have had the Triple Crown in another year. And it just didn't seem like there could be anything faster than that. Everybody was watching him. It was over, more or less. And all of a sudden there was this, like, just a disruption in the corner of your eye, in your peripheral vision. And then before you could make out what it was, here Secretariat came. And then Secretariat had passed him. No one had ever seen anything run like that – a lot of the old guys said the same thing. It was like he was some other animal out there.
Located just off the Lobby is the Pony Club, Hotel Cheval's wine bar. The Pony Club continues the hotel's equestrian theme with a traditional French zinc-topped, horseshoe-shaped bar. Serving premium Central California Wines and light refreshments, the Pony Club is the perfect spot to sample some of Paso Robles finest wines.
Restaurants
Lunch and Dinner
Some of the eateries nearby Hotel Cheval in Paso Robles are:
Artisan
Bistro Laurent
Il Cortile Ristorante
Thomas Hill Organics
Villa Creek
Enjoy! Don't forget to tell them Travels with Journey sent you!