By Nancy Chuda founder and Editor-in-Chief of LuxEcoLiving and co-founder of Healthy Child Health World
Getting older. It's not easy.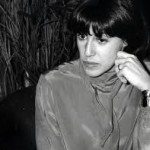 Nora always found a way to confront the demons in her life so please God let her rest in peace.
Without her wit we seemed to have lost our alter-egos. Or maybe if we really listen to what she had to say we will learn how to alter our egos. After all, aging is a part of someone else's life. Right?
I for one will admit that without the YMCA I would be dead out of the water. I swim laps. Everyday I schlep my tote bag, the one without an insignia, loaded with Speedo gear, over to the ladies locker room.
I don't just slip on my Speedo swim suit in the raw, I cover my lower extremities with a large, sometimes whiter than white towel and pull the sucker over my hips and then, only when no one else is present, I drop my bra and harness my breasts into the tight, extra tight one piece, dream of a bathing suit.
My neck is just fine. It must be genetics.
But the upper part of my arms even with all the darn butterfly and breast strokes seem to be holding on to the occasional pastries I treat myself once a month. And when it comes to wanting to emulate our first lady, or Gayle King, I have to admit I'm a bit shy.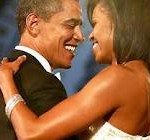 Nora didn't have that problem however, as a screenwriter and director, she was always focused on her words and interpreting how the actors delivered them. It was easy to look at Meg Ryan's adorable young face knowing her neck was flawless too. What the hell happened to Meg's lips?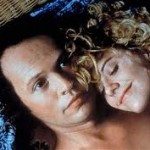 So in my journey to discover how to disguise the flaws I think I have without elective surgery, I decided that Etsy is a great quick fix.
I was looking for something elegant to wear over a dress I bought at a consignment store. Had I found it in one of Madison Avenues chic second hand stores, it would have cost a fortune. I got lucky. Real lucky when I discovered it needed no alterations whatsoever.
It just needed Beyonce's arms.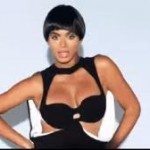 A quick search led me to a wonderful embedded sight under the name of KC Whitsett when I found the perfect cover-up. A wrap. A shimmering, silver metallic scarf. Light enough to wear as a shawl, easy to pack and the perfect color and compliment for the dress I was going to wear to a wedding.
Sleeveless in Palm Beach. I just wish Nora had a few more good years to wrap her flawless arms around that idea for a movie.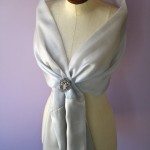 Did I mention I have  silver hair?
Editor's Notes: