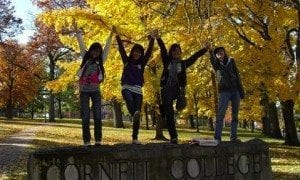 By Basil Vernon, LuxEco Editorial Assistant
As we all know it, summer finally came to an end, and going back to school was in the wind. For some students the end of summer means leaving the nest and venturing off to new lives in college. Going green in a college environment not only makes life a little more comfortable, it also allows for trends to be set for a mass group of people to follow, which ultimately impacts the ecosystem on a grander scale. Here are some green friendly products that are essential to a college students life.
Before moving on to your campus, you made a good choice by stopping at your local Target and picked the Schwinn Gateway City Bike. This bike is unique in that it is made out of 93% recyclable material. Honestly, having a bike on campus makes a great impact, it gets you to class on time, takes you into town with ease, and its an amazing way to exercise. At the end of the day a bikes' main contribution are is gas emissions, and not paying the cost of having a car on campus.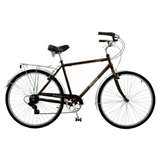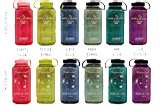 After long days of riding on your bike, you might get a little thirsty. While water is essential for everyone, the ubiquitous plastic water bottle is not According to the Brown Daily Herald a college spends on average more than $300,000 a year on bottled water. That's why colleges in the United States are partnering with the Nalgene company, to inspire students to use their reusable water bottles everywhere they go on campus. With a Nalgene and the filtration system of a Brita filter, bottled water will be yesterdays news, and studying in peace would be made easier.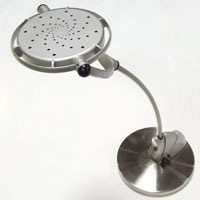 The LED Desk Lamp Sidney brings an innovative design to a room, energy effectiveness, and beneficiary to the environment. With electricity prices rising rapidly this is a great way to reduce energy consumption and save money. One thing that makes this lamp amazing is that the bulb gives off no mercury vapor, and consumes about the same amount of energy turn on as well as when its off. At the price of $80 The LED Desk Lamp Sidney creates an elegant space for late night studying and social gatherings.
When your done studying, cozy up with an organic cotton blanket by Coyuchi. This organic blanket is made from 100% organically grown cotton, and woven by a mixed women's cooperative in Oaxaca, Mexico. Organic cotton blankets are minimally processed, preshrunk, and contain no forms of chemicals found in overly processed cotton blankets. This blanket is perfect addition to a bed of any size. works well for couche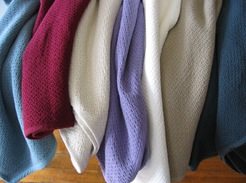 s, and lunch time picnics with college friends. With this blanket, you will always get versatility, comfort, and sustainability.
With these few bare essential items, making a positive impact will be a piece of cake. Also, its very informative to find out what your school is doing go green, and how you can play a major role in making a better campus. College is a community built on expanding the way we think, why not have it be the community to set the standard of green living. Going green in college is a process that will lead to an enlightening lifestyle changing experience.