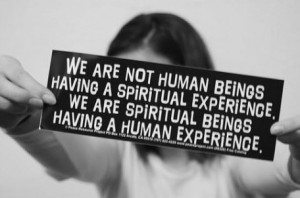 Michael Bernard Beckwith, Founder of the Agape International Spiritual Center, has galvanized a community of thousands of followers in his trans-denominational movement.
Beckwith's ability to move his congregation toward a more peaceful and loving relationship with each other and our global brothers and sisters is force of nature. In a truly inspirational message to his congregation, he released an update on the Agape movement to bring food and medical aid to the disaster stricken Haiti.
Mr. Beckwith writes:
Beloved Community,
Today I want to share with you some heartwarming news about what we accomplished as a spiritual family for our brothers and sisters in Haiti:
* $53,000 was raised through your donations and during our "Serving Haiti in a Wholly Holy Way" benefit concert. Your contributions were sent to five organizations including the United States Foundation for the Children in Haiti which supports Hope Hospital. Agape's GlobalWorks Ministry has partnered with Hope Hospital so that we may provide ongoing financial support.
* Following the Sunday services and benefit concert, many of you shopped and delivered an enormous collection of greatly needed supplies. Added to other donated items, we sent 25 tons of medical supplies directly to Hope Hospital. These were trucked to Miami at practically no cost by Sterling Transportation, and then flown to Haiti thanks generous donations from T. Harv Eker and his Peak Potentials organization and Chris Jean, a business executive from Louisianna. Agape's Catherine "Scoti" Scott (pictured below)accompanied these supplies to assure that they arrived quickly at Hope Hospital.
* Additionally, we have collected and are about to ship another 12 ,000 lbs of medical supplies.
* 20 doctors and medical professionals from the Agape community went to Haiti and donated their services.
* More than 150 volunteers helped solicit donations, sort and pack the supplies and prepare them for shipping. Between January 13 and now, we estimate that our volunteers have spent more than 1,500 hours in service to Haiti, not including the doctors in rotation who have been working around the clock while there.
* 2 anesthesia machines valued at $25,000 were donated by a doctor in Nevada who had been informed of Agape's success in getting supplies directly to the people Haiti.
* Thanks to your support, Hope Hospital has created the Agape International Neonatal Unit.
The compassionate heart of each and every one of you has made this stellar humanitarian service possible. On behalf of all of us at Agape, please accept our profound thanks for the beneficial presence on the planet that you are. Let us continue our prayers for all those in Haiti, Chile, and throughout the world that they may be lifted from suffering to joy.
Thank you Mr. Beckwith for your inspiring work and making us all believe that we are capable of coming together and making miracles happen.
To learn more about the Agape International Spiritual Center weekly services,  the Agape's University of Transformational Studies and Leadership classes, ministries and other outreach programs to reach deep into local and global communities that teach individuals about the transforming, healing power of prayer, meditation, and selfless service please visit the site or their Frequently Asked Questions (FAQs).