By Nancy Chuda founder and Editor-in-Chief LuxEcoLiving and co-founder of Healthy Child Healthy World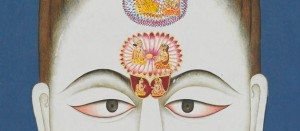 Santa Barbara International Orchid Show
And if you just watched the video clip above you"ll know why Huel Howser is so popular amongst the ladies here. They named this series of cymbidiums in his honor. They are  California's Gold.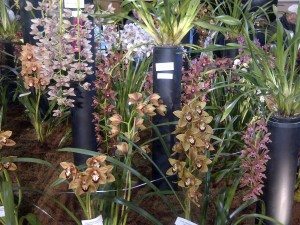 If you are like me and you love orchids you may want to read Darwin's book by which British and foreign orchids are fertilized by insects in 1862. But if you don't have time to download it on your Kindle (probably not listed) then it is important to note that Darwin was the first to discover the relationships between orchids and the insects that fertilized them. The observations Darwin made by studying orchids and their pollinators, gave support to the theory of natural selection that he describes in his more famous book "On the Origins of Species" praised at the time by his contemporaries in natural history and botany.
This years Santa Barbara International Orchid Festival was purely orchidellic. Surrounded by fans from all over the world, these spectacular specimens are truly celebrities in their own right. Here is a list of all the exhibitors and vendors.