By Alanna Brown a LuxEcoLiving Advocate and creator of Brown House Online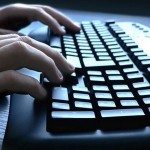 Developments in digital media spiked in the 21st century and have yet to stop climbing. There seem to be perpetual additions to the paperless world, and SEO is one of them. Search engine optimization, also known as web copywriting, is amid the ranks of email, e-books, and paperless billing. Since the early 2000's, SEO has grown to become an endemic form of online marketing. Advertising firms and in-house marketing departments have a digital counterpart for every brochure, billboard, and flier. But is SEO green? Does its paperless nature make it an environmentally friendly marketing strategy?
For the most part, we have all been blindly led to believe that digital media is eco-friendly. Recycle, reduce, reuse…go online. Buy a Kindle or an iPad, use GPS instead of a map, hire an SEO copywriter and cut the budget for print media. Freelance SEO especially seems to fit the bill, since freelancers reduce overhead energy use, eliminate the gas consumed in commuting, and don't need paper to do their jobs.
But as of a few years ago, people began questioning whether this was all really greener than printing. Online blogs and discussion forums, ironically enough, have raised the question, is the paper we save a favorable trade-off for the increase in global energy consumption caused by digital media?
An article on PBS MediaShift links the rise in IT to the coal fired power plants of the South Appalachian forest region. The author, Don Carli, writes, "According to the U.S. Department of Energy, the electricity consumed by data centers in the United States doubled from 2000 to 2006, reaching more than 60 billion kilowatt hours per year….57% of the electricity generated in the U.S. comes from coal — including the rapidly growing power consumed by many U.S. data centers, networks and consumer electronic devices." Ultimately, he claims that paper printing has been largely replaced with a copious use of energy, which continues to cause deforestation, global warming, and river pollution.
We can only take these numbers with a grain of salt, since the article contains no direct comparison to paper waste statistics. People commenting made the same observation, and had a range of responses.
"Everything that goes through our power lines to power our homes and business is powered by, among other things, mountaintop mining… that includes the paper industry as well," said Alex.
HK Guy pointed out that the article fails to delineate "…not only the actual trees used in hard copy products — but the energy to transport those trees, convert them to paper, print, ink, transport product to your home, etc."
A comment by News2View takes the middle ground, stating, "…the library book is probably the best example of going green. One resource is shared by many people."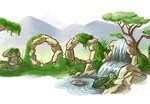 So where do Google and SEO fall in with the green movement? SEO is a paperless marketing strategy, and can be considered eco-friendly for this reason. However, the shared library approach is not an option with Google and other search engines. Their algorithmic web bots demand constant unique content in order to assign a good page rank. The more content posted, the better, and anything duplicated will get a site penalized. That's just from the content creation end. An SEO firm also monitors its clients' analytics constantly, which can amount to a large energy expenditure.
One search query generates 7 grams of carbon dioxide, according to a Harvard University physicist. Google alone handles more than 200 million daily queries. By promoting a constant flow of writing, posting, uploading, web surfing, and site analysis, Google could inadvertently be contributing to carbon dioxide emissions.
This may be of no consequence to most companies, which usually implement SEO to boost sales, not to be eco-friendly. Yet, no one can deny that saving paper is a step in the green direction since digital versions of almost every document exist anyway. Furthermore, Google and other IT giants do recognize their power to make a change. A board member of the Climate Savers Computing Initiative, Google has taken big steps to cut down on its own power consumption and promote nation-wide conservation with the Clean Energy 2030 proposal.
Content marketing isn't going anywhere. It's only going to become more prevalent and more competitive. Thus, while the debate over digital media versus paper media continues, SEO copywriters and firms can advance to the next level of eco-awareness by doing a few simple things.
• When you're not using your computer, turn it off
• For simple information searches, use Blackle, Google's more energy-efficient search engine
• Turn off the lights in the room—your computer provides its own light source