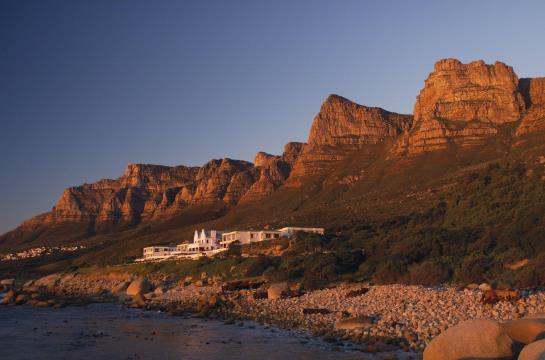 TRAVELSMITH PRESENTS: THE CHUDA'S OUT IN AFRICA
Preserving Africa's Most Endangered Species: Lion World Travel Makes It Happen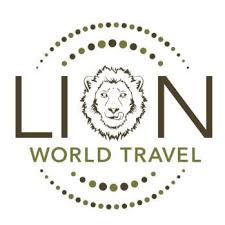 Traveling to Cape Town there is only one place to stay. The Twelve Apostles and Spa is the iconic landmark named for the ruggedly beautiful mountain range that towers behind it

 Africa… See it….Sense it…. Save it… Tread Lightly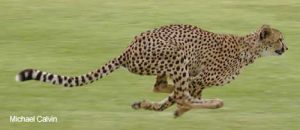 Photo Credit Michael Calvin at the Cheetah Reserve

"Is it to late for changing the conscience of man?" Joe Henry/John Javis
When it comes to the wildlife in Africa…many of the species are under siege. Lack of a secure habitat, the threat of poaching, and worse declining populations leave little hope for two of the big 5.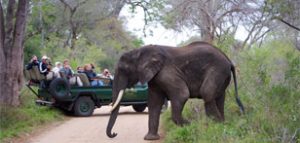 According to the Natural Resources Defense Council, "More than a thousand rhinos and tens of thousands of elephants are killed each year to feed demand for ivory and rhino horn. The international trade in elephants, rhinos, and other species is the second-largest threat to wildlife after habitat loss. If the market continues to drive poaching, both rhinos and elephants could vanish from the wild as early as 2034."
SAVING THE ANIMALS ONE SPECIES AT A TIME

"No domestic animal can be as still as a wild animal. The civilized people have lost the aptitude of stillness, and must take lessons in silence from the wild before they are accepted by it."
― Karen Blixen, Out of Africa

Jim and I journeyed to South Africa to learn about the educational initiatives that are saving the cheetah. Thanks to Lion World Travel we had a chance to get up close and personal when we visited the Cheetah Outreach in Firgrove rural Cape Town. They are a preservation center for cheetahs & other predators, and offer education programs & animal encounters. A very special place not to be missed.
It is hard to imagine but today, there are only an estimated 6,600 cheetahs left in the world
The cheetah is the fastest land animal alive but sadly due to shrinking range and habitat loss plus the increase of of human population co-dependence on domestic animals, an increasing problem has forced the cheetah at closer range to become a direct predator in conflict with farmers and their herds.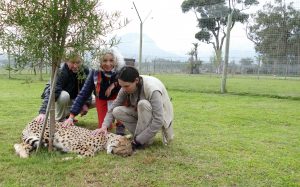 LuxEcoLiving photo credit at Cheetah Reserve Cape Town
Cheetah's do not pose a threat to humans which is why once captured for private use they cannot breed well and as a result, in the case of captivity in Asia, they are near extinction.
I am an eco worrier. I am deeply concerned about the poaching of wild animals throughout all of Africa. I first became aware of this issue having met a wildlife conservationist in Nanyuki Kenya. Jamie Gaymer who heads the conservation program and is the wildlife and security manager at Ol Jogi reserve has spent many years trying to find a solution to this problem As he explained, it's a cultural warfare between the need for ivory and rhino horns when it comes to countries in Asia who place more mythical value on a substance (powder extracted from the grinding of  rhino horns that has no medicinal value) than the survival of the animal that produced it. But I believe through education we can change cultural manifestations and myths. It's up to each and every one of us.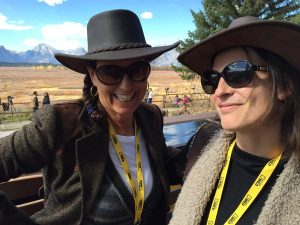 Producer Laurie David with director Kate Brooks
My friend Laurie David has taken a stand to help. This fall, she will premiere a new documentary, "The Last Animals,"  directed by Kate Brooks, an international photojournalist who has chronicled conflict and human rights issues for nearly two decades. Then in 2013, she began researching wildlife trafficking and the pan African poaching epidemic for the documentary film. Kate and Laurie's drive and passion for this project comes from the fundamental belief that time is running out and that we are at a critical moment in natural history.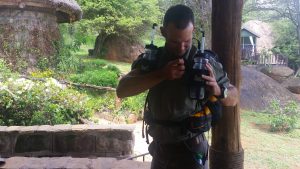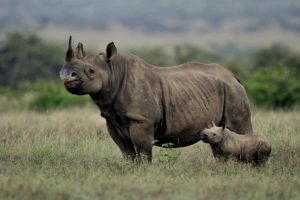 Jamie Gaymer at Ol Jogi
"Education is the most powerful weapon which you can use to change the world." Nelson Mandela former President of South Africa

Our journey  began in South Africa covering the indelible foot print and path of Nelson Mandela (Madiba) but it led us to the Cape and to Robben Island, his place of incarceration for over 27 years. Lion World Travel provided excellent service and our personal driver, Michael, with his incredible knowledge, prepared us for a visceral experience having visited the Unesco heritage site and historic prison. Something we will never forget.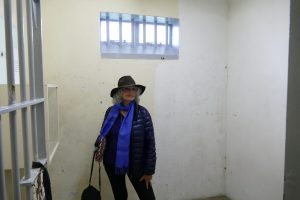 LuxEcoLiving photo credit- Nelson Mandela's cell at Robben Island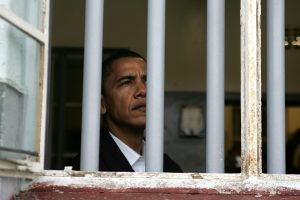 President Obama when he visited Robben Island
Where To Stay- The Twelve Apostles Hotel and Spa in Camps Bay is LuxEcoLiving's #1 Choice for Luxury and Fine Dining.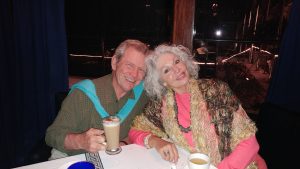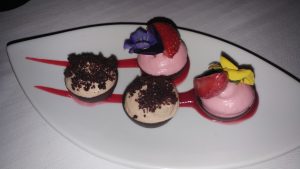 "Rangani Musingosa  is the personal assistant and butler to Mrs. Tollman. He was one of the most wonderful people we met on our trip. I was literally "blown away" when he showed us to our special Presidential Suite." WATCH!

Why The Tollman's Are Leaders In The Travel Industry… because they care about every single detail from top to tails. They are loved by the industry and revered by their staff.

If I could say I found a mentor in life that I would like to emulate it would be Beatrice Tollman, affectionately known as Bea. She is the legendary founder and President of the ultra-luxurious Red Carnation Hotel Collection that includes three of the finest and most beautiful properties on earth: The Twelve Apostles Hotel and Spa in Cape Town, The Oyster Box Hotel in Durban and Bushmans Kloof located in the Cederberg Mountains of South Africa.
I knew the minute I met her two beautiful and brilliant daughter's, Vicky and Toni Tollman, both intricately involved in the family business.Vicky oversees and manages the magnificent and world famous Bouchard Finlayson vineyard with its prestigious wines grown in the Hemel-en-Arde Valley, one of the most sought after regions for its rich terroir.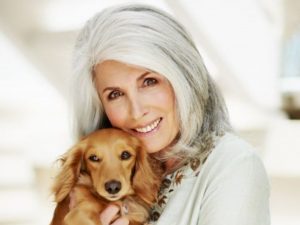 Beatrice Tollman Founder of Red Carnation Hotels Collection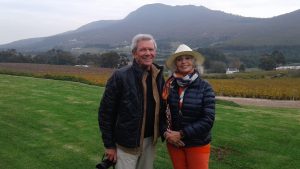 LuxEcoLiving photo credit Bouchard Finlayson vineyard
And I might add once you have experienced the Tollman girls you will dream of being adopted into their family. The Tollman's are one of the most fascinating family dynasties in the travel industry. Known for their unparalleled service and incomparable abilities to provide continuity of luxury, taste, and refinement of style across all of the collection's properties. The feeling you get at each location is like being at home except the service and interiors makes it very difficult to leave thanks to Toni Tollman's ingenious designs.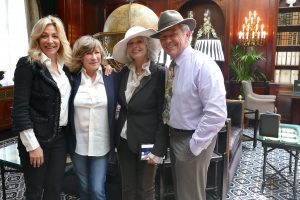 At "41" in London (RCHC) with Vicky and Toni Tollman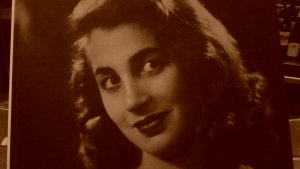 To experience any one of the Red Carnation Hotel Collection properties is a welcome mat into the precious and savored world of food. Bea's outstanding recipe's are featured in her cookbook, " A Life in Food," treasured recipe's family owned and others discovered from her worldly lifetime travel experiences. Whether its a bowl of the most delicious chicken soup or her trademark Honeycomb Ice Cream, a visit to any of her hotels is more than exceptional. It's a very special and unique experience.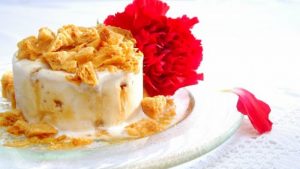 WHAT TO PACK? LET TRAVELSMITH HELP YOU DECIDE
When you are planning a big trip and need advice about packing… there is no better place to shop then TravelSmith online. Light, colorful and easy. The best and most versatile clothes for safari wear and evening wear. The best T's and undergarments. Hats, shoes, luggage. Whatever you need they have it. Packing which is usually a nightmare for most women (men are the exception) this time, it was a breeze for me with their special insert organizers (The Eagle Creek Pact-It Specter Small Garment Folders and their signature TravelSmith Smart Envelopes) for socks, shirts and other items that usually get stuffed on the sides and take up weight and worse, get lost when unpacking.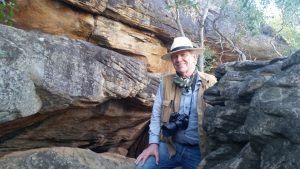 Jim was more then pleased with the vests and shirts and that fabulous, easy to pack Panama Hat…. and did I tell you that we slept so comfortably in our economy seats thanks to Travel Smith's blow up Super Snoozer Memory Foam Pillow and foot rests… a must for economy or premium economy. I might add the Air Tamer..a MUST HAVE!!! I'll share more TravelSmith tips throughout this series.
"Cape Town's Twelve Apostles Hotel and Spa… is pure magic!"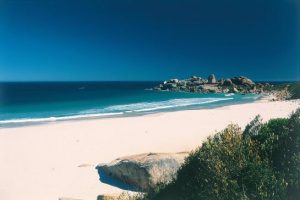 One of the most beautiful hotels in the world. Situated on the Atlantic Ocean where the sea meets the sky, the hotel, with its brilliant white façade, is used by sailors as a nautical navigation point. Cape Town lies just fifteen minutes away by complimentary shuttle, and outdoor activities include walks and picnics in Table Mountain Park, helicopter tours and whale watching. Part of the Red Carnation Collection's family motto is something they call TNT. These "tiny noticeable touches," which you will discover throughout this hotel will leave absolutely no room for comparison.
"We have traveled the world and never have experienced this kind of luxury, service and most of all a deep respect for Beatrice Tollman's generosity for her staff and management. It shows. They just love her."
Traveling to South Africa and Kenya for the first time in our lives was the best experience we have ever had. We are craving the memories and can't wait to discover other parts of that continent.  The exceptional beauty and grandeur of Cape Town is unlike any place on earth. First, you are literally swept away by the geological formations of the Twelve Apostles which emulates, in the early morning sun, the silhouette's of spiritual muses that awakens one to the breathtaking beauty and natural landscape of what some call the 7th wonder of the world.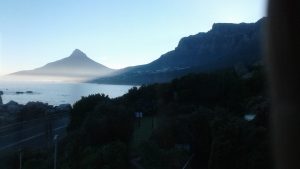 As a tourist, before you plan your visit, one of the most important things you should do is research the people and places you would like to visit. For us Lion World Travel was the best decision we ever made not only for us personally but for the planet. WATCH Brett Tollman share his passion and learn how you can help too.
LuxEcoLiving's Twelve Apostles
"It was truly a journey of a lifetime thanks to The Red Carnation Collection of Hotels. The most incredible luxurious interiors of any hotel company in South Africa and the world!"

Brett Tollman, is the CEO of The Travel Corporation, one of the most respected companies in the world. Their mission is to spread and share the natural beauty and versatile cultures of Africa while providing guests the opportunities of their dreams; getting to see the Big 5, going on safari's in remote places that captures or I should say, ingrains a greater passion for social responsibility.
Traveling throughout Africa for us was more than seeing the animals up close… it was an awakening to how and what we could do to help sustain their lives and the lives of people who are proud to call Africa home.
"If we can all leave the world in a slightly better place, then we have left our mark on the world in a good sense…. by treading lightly, as opposed to leaving a heavy footprint with pollution or not caring about our planet. We all need to play a part. We should think about it a little each day." Brett Tollman
"Here I am, where I ought to be."
― Karen Blixen, Out of Africa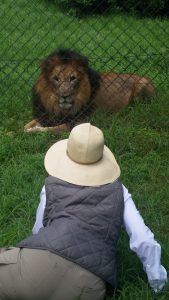 Editor's Notes: Up Next Bushmans Kloof Cederberg South Africa
A very special thanks to Rangani Musingosa and staff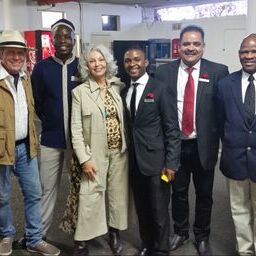 The Twelve Apostles Hotel and Spa Victoria Street, Camps Bay, Cape Town, 8005, South Africa
A very special thank you to both Arnelle Kendall and Lucille Sive from The Travel Corporation
And Kimberly Strenk for TravelSmith our sponsors