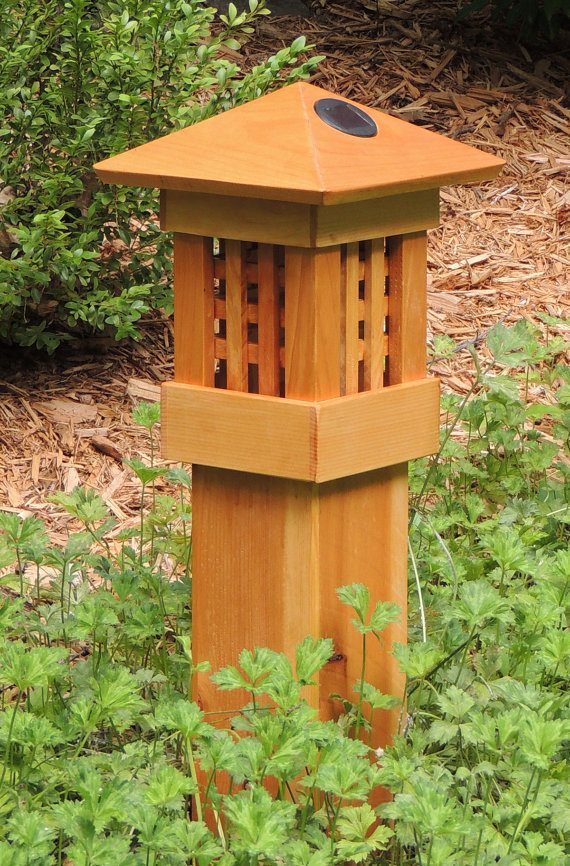 Christmas will be here before you bat an eye… or two. I found something on Etsy that I really treasure. A hand made Garden Lantern which draws its energy from the sun. Made from sustainable materials and found online at OwlsNestCreations.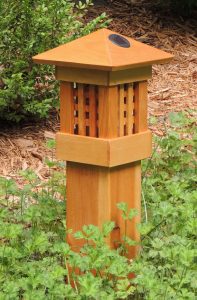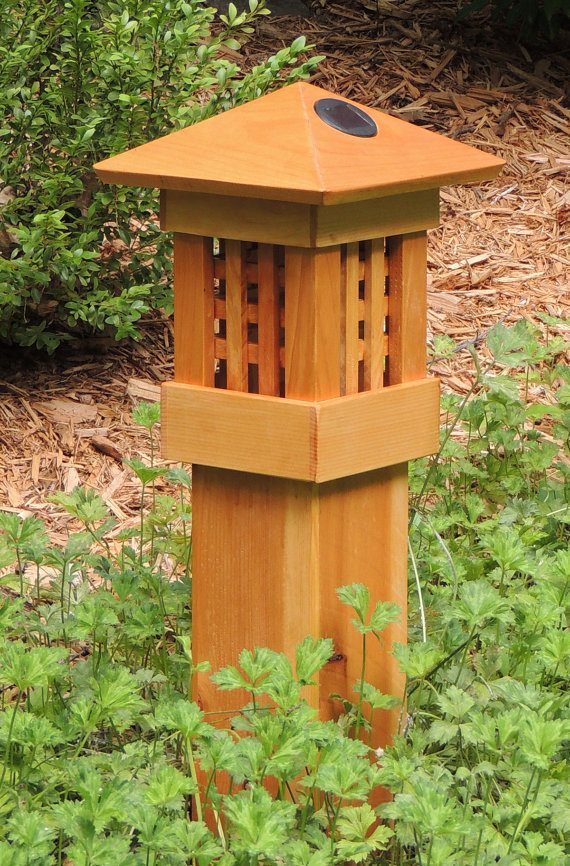 This one-of-a-kind store has some nifty items for everyone in the family. What I like most is you can deal directly with the shop owner and like Santa he will deliver
This Asian Garden Lantern adds a focal point to your garden. This natural cedar lantern has a solar light build in (lights may vary) with an automatic sensor to turn it on in the evening casting it's light. To withstand the weather two coats of marine varnish are applied. I just love it in my garden and it attracts the bees.
With daylight savings ending, it is important to keep the light on a pathway. This is so beautiful and richly made. I think it is a handsome gift for the holidays… and long lasting light forever.
Here's another great item. For the anglers in your life. And after all the wrappings lie under the tree you're gonna want to poise yourself here for more Richard Sowa collectables.