By Nancy Chuda founder and Editor-in-Chief of LuxEcoLiving and co-founder of Healthy Child Healthy World
Reporting from Casa Madrona in Sausalito California
A Restaurant Review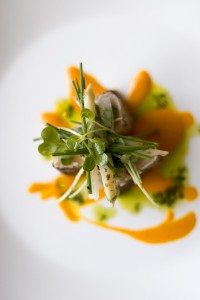 Sushi Ran is a jewel! It satisfies not only the palette but an ecominded piscivore's conscience.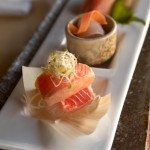 Located in the cozy little town of Sausalito, close to the harbor and its beautiful yachts this is the best place for sushi…not to be missed! San Franciscan's take great pride for fine dining in the inner city and if you are looking for pizza, sour dough bread or sticky buns stay clear. But if you are sensing, infact, craving that weekly desire for not just good sushi, jump into your hybrid (the gas you save will buy you a few extra morsels) of clean, wild caught and handcrafted sushi.
The ambiance is fantastic! It's a Cirque du Soleil experience!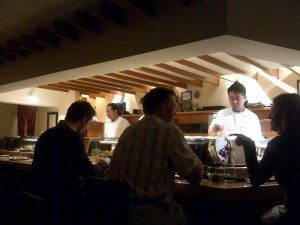 Chef Nori and his sushi assistants prepare the precious selection of fish. And I do mean precious. Their catch is wild and is flown in fresh from all over the world. Canada, Kyushu, Okinawa, Korea,New Zealand, Tasmania, Hokkaido,Madagascar, Alaska and Mendocino.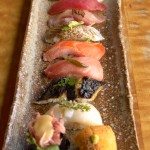 What is unique about this restaurant is the innovations of two chefs, not just one. Scott Whitman and Nori Kusakabe share the bill of fare.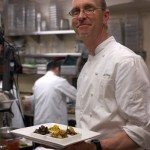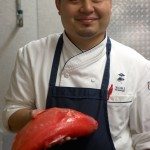 Nori handcrafts the sushi with precise dexterity and an eye for beauty. Both Nori and Scott take pride in their culinary disciplines and strive to satisfy the insatiable demands of customers for fresh wild caught fish as well as sustainable and organic ingredients.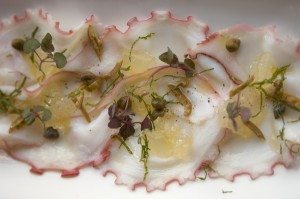 "Our kitchen is a laboratory for innovation, and we thrive on creating new ways to present the best ingredients each season has to offer. We receive fresh fish daily, whether from the local catch or hand picked at the Tsukiji market in Tokyo. Flavor-intense vegetarian dishes, tender lamb chops, exotic shaking beef, or mouth-watering sushi, our food is a celebration of the best seasonal ingredients".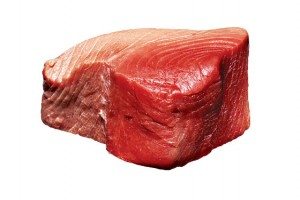 Many sushi aficionados enjoy, often luxuriate over a sumptuous selection of Blue Fin Tuna..which can be not only a politically wrong choice due to rarity but expense.
What I like about Sushi Ran is there are no hidden costs or agendas. They let you know from the get go. They have a Blue Fin Tuna policy, which reads.
"Due to over fishing concerns about blue fin tuna, at Sushi Ran we serve only the more sustainable aqua culture, farm-raised Kindai tuna."
You may not want to stretch your budget that far. Farmed blue fin can fetch up to $60 a pound.
Here are few of my selections I think you will enjoy. Thanks to the suggestions of Joel our waiter, Jim and I shared all the courses below with the exception of the Miso Soup. He had a bowl of the Clam Miso Soup ($6.) I ordered the Shitake Miso Soup made from organic shitake mushrooms, tofu, and scallions. ($5.)
Move to EARTH (on menu) and order the Vegetable Tasting which consists of ginger shitake, aji nori potatoes, spaghetti squash, and brussel sprout kimchee ($9.50)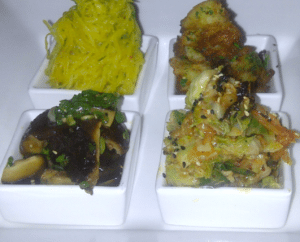 Make room for Moriawase and order the aaa grade big eye tuna, yellow tail, striped prawn, New Zealand King Salmon and be surprised by two or more of chef Nori's choices from seasonal items. ($19.50)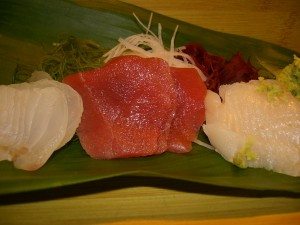 Chef Scott surprised us with a medley of the most delectable items. Tea smoked ocean trout covered in black trumpet mushrooms, baby turnips, Yukon potato in a fabulous citrus sabayon. ($18.)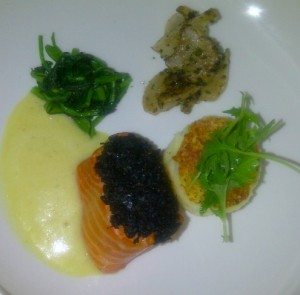 One of the most memorable deserts I have ever tasted was served on a slender platter (at least one could discount the calories) but not the taste. Amazing!!
Passion fruit sorbet, chocolate bomb, pot a crème with a blueberry glaze, Mascarpone Italian Cheese Ice Cream (my favorite) and lastly, warm toffee cake.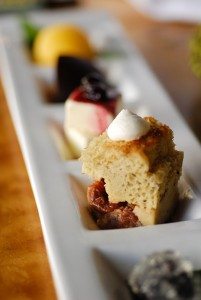 Editor's Notes: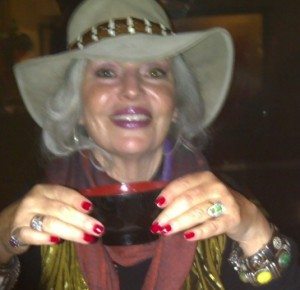 Hands up! Sushi Ran is a 6 Cup Star Rating. My highest score for LuxEcoLiving4U
Location:
Sushi Ran 107 Caledonia Street Sausalito, CA 94965 |  reservations (415) 332-3620
Hours:
lunch
Mon – Fri 11:45am – 2:30pm
dinner
Mon – Thu 5:00 – 10:30pm
Friday – Sat 5:00pm – 11:00pm
Sun 5:00pm – 10:00pm
reservations
(more tables may be available
by calling the restaurant)
phone: (415) 332-3620
fax: (415) 332-3940