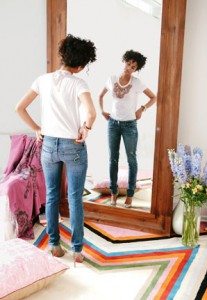 By Alanna Brown, LuxEco Editorial Assistant
Taking control of your body may entail more than exercise and monitoring caloric intake. While those two things are essential, the missing key component that many overlook is the hormonal balance within the body. Hormones, chemical messengers within the bloodstream, are secreted by the endocrine glands, which are found virtually from top to toe. According to an episode of the Emmy Award-winning daytime talk show, The Doctors, "[These] glands are collectively known as the endocrine system, which influences a person's metabolism, mood, growth, development, immune system, and sexual function." The main three secretions to beware of, which the site calls the "Hormone Trifecta," are cortisol, estrogen, and thyroid.
The goal is to attain a healthy balance of all three, and there are certain foods to avoid and certain foods to incorporate into your diet that will help you master this hormone trifecta. The rewards are plentiful. Balancing these three hormones will help regulate blood pressure, metabolism, immune function, mood, menstruation (for women), and heart rate, to name a few. A healthy balance will also promote skin and bone health, and fertility. Weight loss, heart health, and a boosted immune system become side effects when making the right dietary choices instead of just counting calories. Check out the show synopsis to read more on how hormones affect the body and to get fitness expert Jillian Michaels' list of top ten power foods.