By Nancy and James Chuda founders of LuxEcoLiving and Healthy Child Healthy World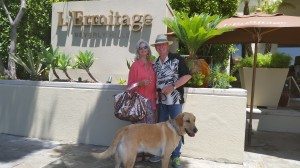 LuxEcoLiving photo credits         Beverly Hills California WATCH! A big Bark Out for L'Ermitage Hotel…. one of the Beverly Hills most prestigious and comfortable home away from home retreats that features the best European services and staff. An incredible ambiance, set in the center of the city surrounded by lush green parks, rose gardens, art and sculpture, culinary delights, famous restaurants, Rodeo Drive every… fashionista's drop till you shop location and more.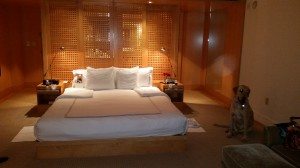 Journey looking very Zen The best part of this 5 paw hotel experience is they will love love love your pocket pooches, your rescue pups, any Heinz Variety is welcome… no size limit restrictions.

AND BREAKFAST IS HIS AND MY FAVORITE MEAL
Journey our adopted Labradorable boy just turned two and half years old. It was time for a celebration. WATCH! Dinner Out Journey was comfortably ensconced in our suite watching his favorite, The Disney Channel, when we made the great escape to dine at one of the best restaurants in the city, Livello.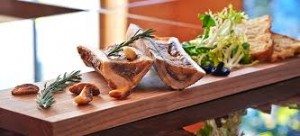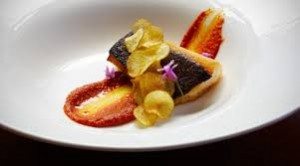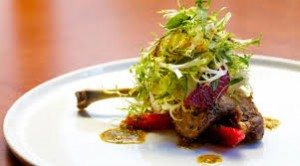 Best part of Chef' Zack Gochin's cuisine is the immersion of fresh, local, organic ingredients from the Beverly Hills Farmers Market and other locations. Inspired by Italy and some of the freshest homemade pastas, we dined on a 5 course tasting menu served  elegantly on narrow white porcelain, each dish prepared with the freshest vegetables free-range  hormone- free meats and specially sourced seafood. And if dinner wasn't enough of a treat, breakfast on the quiet outdoor patio surrounded by the sounds of the waterfall and lush green scenery made our stay so complete… to the point we booked a second night ( and we were lucky to get the same room) overlooking Burton Way and the city. The second night we took advantage of the patio and sat with Journey beside a burning fireplace getting a double feng shui affect. It's amazing how adaptable our pets are to city life when they can hear falling water and gaze into a fire.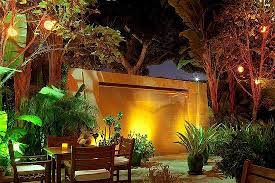 No Pool Pass for Journey Luxury comes in all shapes and dimensions The pool and terrace at L'Ermitage is the perfect size, so intimate and inviting. Unless you are a sunbather, many these days are not which means you might just score the entire place to yourself. I did. Room service will deliver anything your heart desires. You can even pay the concierge to fetch a corned beef on rye from Nate and Al's famous deli which is only a few blocks away. While I finished reading,  a Los Angeles Sunday Times article about 33 1/3.. I became totally engrossed with Ally Jane Grossan's editorial opinions, while Jim got a massage! Lucky dog!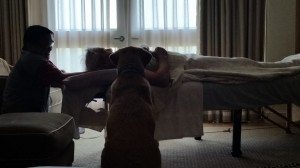 Ko Takata is a healer. He has been in practice for over 40 years. Journey patiently observes his master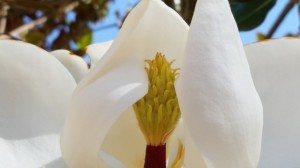 "The E'rmitage Hotel is the Crown Jewel of Boutique Luxury Hotels in the heart of iconic Beverly Hills." James Chuda reflects on the beautiful and historic surrounds and pays homage to those whose imprints are ever lasting.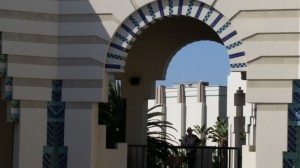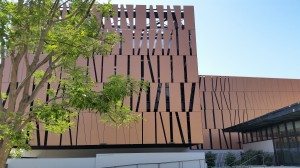 A                   And when you feel like a walk in the park you're just steps away from one of the most beautiful journeys in all of Beverly Hills… as beautiful as the Tuileries in France.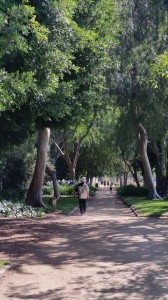 OMG! Look who we ran into… Suzanne LaCock Browning…one of the most devoted animal activists in the city.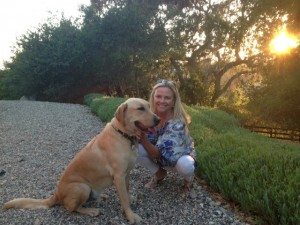 Journey gave her a hug and his his pawograph. Bon Chien!

Editor's Notes: And far away from the maddening crowds I returned home to write this article, looked out my window and found a couple of Journey's friends that want to go along for the ride next time we visit L'Ermitage a Viceroy Property in Beverly Hills.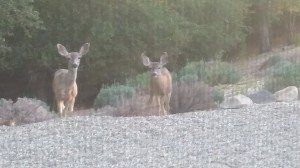 On the ranch in Santa Ynez… home of Travels with Journey and Friends