By Nancy Chuda founder and Editor-in-Chief of LuxEcoLiving and co-founder of Healthy Child Healthy World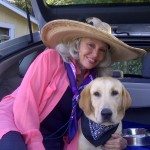 We were on a retrievers scented trail  driving north to Sacramento having passed multiple signs and advertizements for cozy comfort style lodging but none offered a warm welcome for pets. Thumbs down!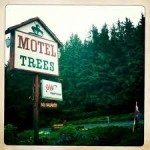 I surfed a few links on the Internet and then waved at Jim signaling for him to pull off highway 101 and exclaimed,  "I think I found a dream location."
Los Gatos is the home and hub destination for travelers connecting with Google and other Silicon Valley based  brands. Just thinking about the close proximity to Google brought new meaning to my SEO skills. I will admit I could use some help.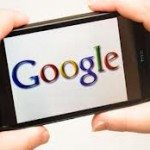 Hotel Los Gatos is a LuxEcoLiving4U Five Paw Destination.  Imagine you are  a staying in a  private villa perched on a hillside somewhere outside of Florence Italy…and your dog is a guest too!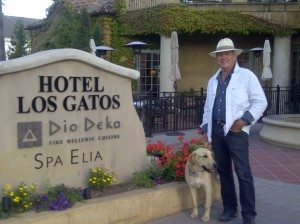 But what makes this an even more desirable destination is that you and your pet get to experience an ultra luxurious stay in a town where people take great pride and love to parade with their pets.
Journey couldn't wait to get to the room. He knows special treats will be waiting. There it was, the perfect bed for him and a beautiful king sized one for us. And I must admit the room was immaculate.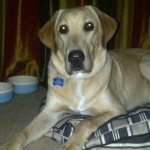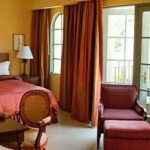 While he got comfy, I  showered while lavishing the assortment of Molton Brown amenities. Only the best!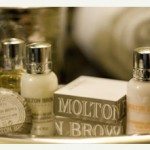 Jim took Journey outside to our private patio on the terrace and sampled a glass of  chilled California white wine. A complimentary gift from the hotel and staff.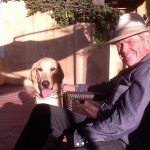 Our evening was about to begin. We loaded his hemp travel bag  with gluten-free treats, grabbed his collar  and leash and prepared to walk through town. It was Friday night and Journey could feel the excitement beneath his feet.  He pranced ahead sniffing every tree and grass lined block until we reached  the place where all dog owners and their pets meet and greet .
And there she stood in plain sight. Sadie was not just  ordinary lab. No, she was a refined English  bred white retriever  with a tremendous sense for sensibilities. She knew he was much younger and therefore hardly batted her lovely brown eyes. He on the other hand couldn't get her out of his mind. We literally had to drag him away. In fact, he couldn't stop dreaming about her.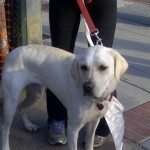 While he savored his puppy crush, our instincts led us to dine at Dio Deka which we later learned is one of the most fabulous Greek restaurants in America having received a # 1 Michelin star rating. In fact, Dio Deka is the only Greek restaurant to have received that honor. Our chef, Jeff Fitzgerald served  a spectacular tasting menu beginning with two Orekitikas (Greek for appetizers). The Octopothi Scharas attracts international travelers to Hotel Los Gatos just so they can have this amazing dish. Large, succulent pieces of fish are Mesquite grilled and served in a romesco lemon vinaigrette with grated hazelnuts.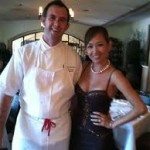 We were told that the Piperies or roasted Jimmy Nardello peppers with smoked tzatzki, Ufra pepper, Greek sea salt and lemon is one of their customers favorites.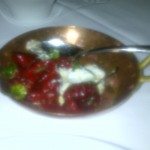 The third course was my favorite! Melopepino is a raw salad, compressed with pickled melon, burnt manouri, covered in a pistachio vinaigrette infused with chocolate mint. What a serious combination of tastes and flavors.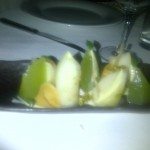 The Kiria Piata or main courses consisted of two wonderful fish dishes that exceeded our usual expectations because the fish was literally caught less than 12 hours before it was prepared and that makes a tremendous difference. However, I have had Mediterranean branzino many times but nothing can compare to the way Jeff Fitzgerald cooked and served the Lavraki. Mesquite -grilled and sauteed with summer greens and served with herb-crusted lemony potatoes.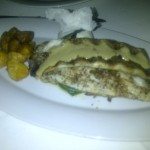 Light and delicious, we still made room for the local halibut. The Ippoglossos was gently cooked in tomato caramelized feta and jimmy nardello peppers.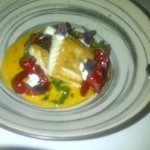 The desert which followed was compliments of the chef. A selection of homemade sorbets served with a miniature collection of  small handcrafted demi sized sweets. One in particular was a creamy peanut butter wafer covered in dark chocolate. Why do you think chocolate and peanut butter is such a great combination of tastes. I think I know. They are both habit forming.
Breakfast was also exceptional. We went to a dog friendly cafe, Southern Kitchen, to find standing room only. People were lined up at the curve waiting to get in. They don't take reservations and believe me you have to wait as most people inside don't want to give up there tables.
We were seated quickly at small cafe table outside. The pet friendly magic of Los Gatos seemed to follow us. Our waiter took our order then immediately brought a bowl of fresh water and treats for Journey. He poured us two cups of hot steaming Joe.. great coffee by the way and was back with our mouthwatering selections within minutes. Great service too!
I ordered the Ambrosia Baked French Toast with Apricots and Jim had an omelette with homemade biscuits and farm style gravy. Please don't ask me to do this again!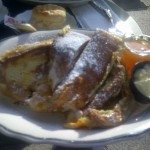 It was sinfully delicious.
Our stay at Hotel Los Gatos  (some call it Lab Gatos) was terrific. Definitely a 5 paw destination.
Journey checked out and covered all of his incidentals by giving this lovely lady a kiss. She kindly asked for his opinion,  "Journey did you have a good stay?" He raised his paw up to the counter and gave her a high sign which meant, "You Petcha! "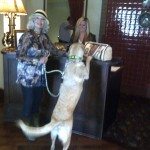 Editor's Notes:
Hotel Los Gatos is located at the base of the Santa Cruz Mountains. It is the Winner Certificate of Excellence 2012
210 East Main Street, Los Gatos, CA, 95030
For reservations please call and tell them LuxEcoLiving's Travels with Journey sent you:
1-877-651-4244 or 1-408-335-7567