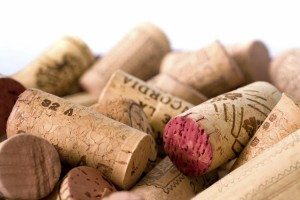 By Alanna Brown, LuxEco Editorial Assistant
Whole Foods Market is a forward-thinking grocery chain that has broken down barriers and paved the way for progress in the green movement. In addition to its organic standards for food and non-food products, and its existing recycling infrastructure, Whole Foods is now starting a wine cork recycling system. The popular grocery franchise will implement this new program at all of its 292 stores across the U.S., Canada, and the U.K.
With the partnership of Cork ReHarvest, they will ship a portion of the 13 billion wine corks produced each year to companies like Western Pulp, Yemm & Hart, and Jelinek Cork Group to be given a second life. Corks will be re-used in the wine industry, in post-consumer products, and in the production of floor tiles.
"We often forget that cork is a renewable, recyclable material that does not belong in landfills," stated Erez Klein, a Whole Foods wine and beer buyer in the Pacific Northwest Region. "Cork ReHarvest allows us to help sustain cork forests, a critically important resource for our planet, and to do so with near effortless local community action."
Read "Whole Foods Market Launches Wine Cork Recycling Program" to find out more, and visit www.corkreharvest.org.