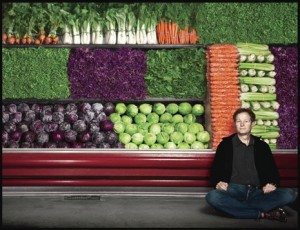 By Alanna Brown, LuxEco Editorial Assistant
For those who spend the extra dough to shop organically, it is fair to expect that a market touting the sale of only organic goods should supply consumers with fodder and non-fodder products on an even keel. One such market, the well-known and widely shopped Whole Foods, is making sure those expectations are met. As of June 1, 2011, the organic grocery chain will require that all personal care products and cosmetics making an "organic" claim can prove it.
They will do this by requiring a third-party verification, i.e., all non-fodder products for sale will have to meet legalized standards set by the United States Department of Agriculture National Organic Program (USDA NOP). While Whole Foods co-founder and CEO John Mackey is getting some heat—and some bad press…and some protesters—for his remarks on the unconstitutionality of our right to health care, it cannot be denied that the Austin-based grocer has brought about major progress for the Green movement. After all, he did co-pioneer our country's first national certified organic grocery store. Now Mackey is raising the bar once again, so when a label reads "organic" Whole Foods shoppers can trust that it really is.
The grocery chain's website says suppliers who make an organic claim must submit their plans for compliance by August 1, 2010. From then, they will have 10 months to meet full compliance, which will be as follows:
1. Products making an "Organic" product claim ? Must be certified to the USDA's National Organic Program standard for organic (>95%) products.

2. Products making a "Made with Organic ________" claim ? Must be certified to the USDA's National Organic Program standard for Made with Organic (>70%) products.

3. Products making a "Contains Organic _______" claim ? Must be certified to the NSF/ANSI 305 Organic Personal Care Standard.

4. Products listing an organic ingredient in the "Ingredients:" listing ? Organic ingredient must be certified to the USDA NOP standard.
If there's a Whole Foods Market near you, rest assured that in one short year you will be able to purchase a healthy and safe shampoo or lotion without having to scrutinize the ingredients label.