Travel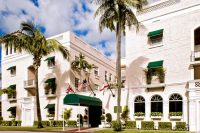 It's a jewel of a hideaway in the confines of one of the wealthiest locations in all the world…   Palm Beach Florida. What The Chesterfield has that other hotels lack is class.  Condé Nast Travelers Readers' Choice Awards- Voted #3 in the top 15 hotels in Florida Simply because the staff provides impeccable service and […]
Best Luxury Hotels in the World.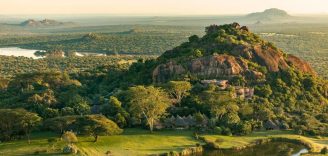 "Ol Jogi is one of the most beautiful places on earth. It provides the ultimate outdoor experience in an exclusive setting that was once a private family home. Today, it is unsurpassed in terms of comfort, culinary excellence, luxury, privacy and education. It is a place unlike any other in the world…….breathtaking beyond words."
Best Chefs in the World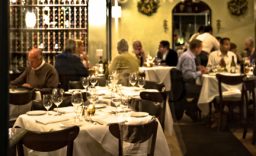 Olio & Limone is now my favorite Italian restaurant in the world…. and what a pleasure not to experience the burden of airplane pasta and worse, long lines for US Customs…. when all you have to do is find West Victoria Street in Santa Barbara and indulge.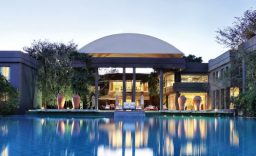 Journey with us to South Africa the home and heritage of Nelson Mandela. The Saxon Villa and Spa is one of the most beautiful hotels in the world.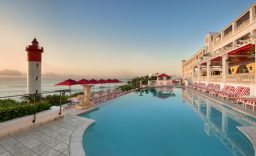 Standing proud on Umhlanga's beachfront, directly on the beach and overlooking the Indian Ocean, the 86-room Oyster Box, a Member of Red Carnation Hotel Collection, is one of South Africa's best-loved hotels
Best Luxury Cruises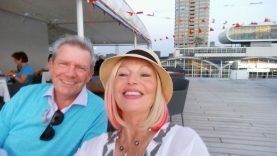 The greatest crew in the world too. We just loved it! I wish we could just stow away and live on board for an entire year at sea. Now that's something Windstar should consider. Be the first Time Share Cruise Company.
Best Travels with Journey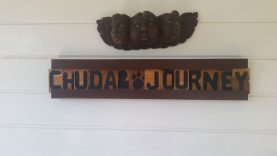 You could say he's spoiled. Or you could say so are we. You're right. Living the life with a Lab in Luxury can only happen at the posh and prestigious San Ysidro Ranch. No one does it better than Ty Warner. Where in the world can experience a couples massage while your dog stretches out on your private terrace and gets one too.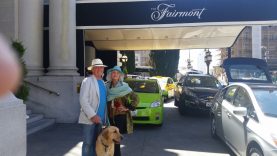 Journey left his heart in San Francisco and was thrilled to be invited back to the one and only Fairmont Hotel. This time our boy wonder got to stay in the Tower Suite named after the Spreckels family. What a treat!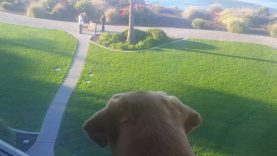 "It has to be one of the best pet-friendly hotels in the world.