The history of pickles is fascinating. They date back as far as 2030 BC when cucumbers from native Inida were pickled in the Tigris Valley. The word "pickle" come from the Dutch pekel meaning "salt" or "brine" Cleopatra attributed some of her beauty to pickles and Aristotle considered them to be be healing.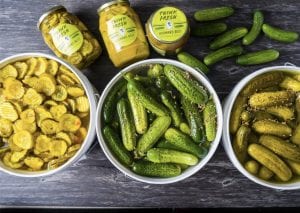 I don't know about you but ever since Covid 19 hit I started craving pickles.
"When you're in a pickle  eat a pickle".
I just need that incredible satisfaction of the CRUNCH. Then the taste of salt and sour or sweet. Whatever it takes! Just give me the entire jar of a Horman's Best and it won't be shared. In fact, I hide them from my husband.
I went on a pickle hunt shortly before the pandemic struck and discovered hundreds of brands with limp looking cucumber strips floating in vinegar and pickling seasoning. As soon as I got home and opened the lid of those other kind of pickles and forked one out of the jar, it slipped out of my fingers like a wet noodle. It landed on the kitchen floor and my dog JOURNEY who EATS ANYTHING… ran away.
I learned some interesting facts about pickles. My husband's friend David Nobel"s grandfather was once a partner with Heinz. Heinz was the king of pickles and today remains one of the largest commercial brands for sauces as well. "The first Heinz pickle pins were given away at the 1893 Chicago World's Fair, also known as the World's Columbian Exposition, where a simple and inexpensive gift was thought to be necessary to draw visitors toward Heinz's relatively out-of-the-way booth in the upper gallery of the Agricultural Building."
There is a real art to making pickles but Horman's Best has you covered for every single variety and taste bud you can imagine.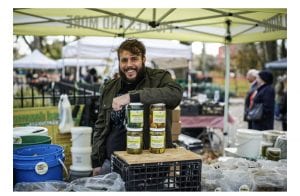 Nick the owner prides his pickles like no other maker in the business. You can tell just looking at the jar. A glass version of what many pickle connoisseurs remember as a kid. I certainly can boast about that experience. They were sold out of a big barrel soaking in homemade pickle juice and in the good old days cost 5 cents. We have come a long way since delicatessens store them in barrels and for sure a single pickle today costs more than Eskimo Pie.
I asked Nick how he got his start.
"I'm a third-generation pickle guy. A philosophy major, I've always done a lot of deep thinking. As an artist I like to create things that invoke passion and other profound emotions.
When I set out to create the perfect pickle, I had to think fresh®. What are people really looking for in their pickles? I visited markets and listened to hundreds of people talking about the pickles of their youth. As I perfected my varieties, I heard pickle fans debating whether half sour or kosher dill was the "best" pickle."
I dug into the generous batches of Horman's Best beginning with the Kosher Dill. A all time favorite. Wow! That one really is a home run and brings back the good old days of the marriage between the pickle and a Stage Deli Corned Beef Mile High Sandwich on Rye slathered in Russian Dressing.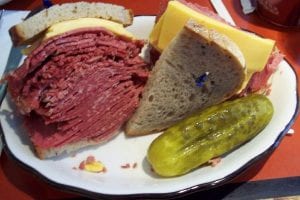 Next came the heat in the Horman's Best Horseradish. No need to cool the tongue with a beer chaser. Sit back and enjoy the heat.
Here is one that will send you hiking. You need to exercise during this crises but not without a Horman's Best jar of Honey Mustard soaked pickle slices loaded between two slices of sourdough bread. What a brilliant invention! The pickles are multi-tasking in their bath and you get double the pleasure and double the fun plus the salty with the sweet. OMG! It is the best pickle in a sandwich.
I swear by this particular pickle. For anyone who has ever been told they make a great sandwich. You can't miss!
Or, let's say you want to make a fabulous tartar sauce for fish. Just chop a handful of these pickled slices and the honey mustard and add a tablespoon of mayonnaise and you got it! Sensational.
The Red Flannel variety is the Sado-Mastication Cure for anyone who likes heat. Their hot but pleasurable. Distinctive and different from the rest. Best part of the heat is that it doesn't repeat hours later. Cheaper brands seem to creep up on you in the middle of the night. Usually inspired by a bad dream or episode from Ozark.
You've heard the expression, "she's got a real sour face." Many people are walking around sans their masks with exactly this expression. Stress and worry seem to be uniting us now more than ever before.
If we take comfort its in our food. It's the time out we all need. It's the distraction yet  attraction to our otherwise socially distant existence.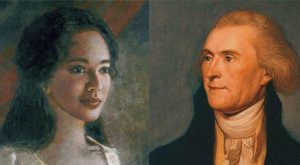 The pickle is more than just a cucumber in a jar. It's got history. Dating back as far as 2030 BC. Even Thomas Jefferson was noted to say, "On a hot day in Virginia, I know nothing more comforting than a fine spiced pickle, brought up trout-like from the sparkling depths of an aromatic jar below the stairs of Aunt Sally's cellar." Maybe he was in pickle when he fathered six children with Sally Hemings.
It's all in the juice! Better by the best. Think Fresh and buy Horman's Best Pickles. And like me, while you are devouring every last bite let's pray that the pickle juice doesn't run down your sleeve.
Here's how you find them.
Horman's Best Pickles 36 Garvies Point Road, NY 11542, US
Write to nicky@hormansbestpickles.com and order at hormansbestpickles.com