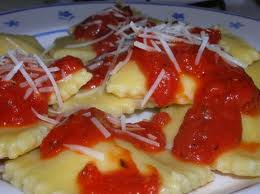 By Nancy Chuda Founder of LuxEcoLiving and Healthy Child Healthy World
In Memory of a wonderful woman who lived a very long and happy life. Vincensia loved her children and grandchildren and great grandchildren. She left this world in great spirits for all she had accomplished but more than that for the love she gave and received. It was my honor to have gotten to know her when LuxEcoLiving was first concieved. I will treasure this article and her memory always.

Watch Nancy Chuda's interview with costume designer Vincensia DiIorio as she shares her handmade memories of her life in Pizzone, Italy. All of the incredible ingredients we treasure, homemade pasta, sauce, olive oil she made lovingly while instilling the benefits of organically grown, pure  and unadulterated.
Today, as consumers, we purchase our pasta in cellophane wrapped packages or boxes. Some have decorative designs making us think that the pasta was flown in from Italy freshly made  by hand.
There is nothing more satisfying then the taste of a handmade ravioli. Stuffed with fresh ricotta cheese and spinach, or goat cheese smothered in a fresh sauce made from homegrown, roma or prized heirloom tomatoes.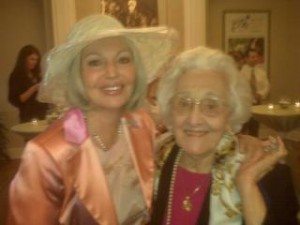 Pasta is one of the world's most popular foods and comes in hundreds of different shapes, varieties and with dozens of different ingredients.
The tradition of making pasta is timeless throughout the world. Almost every country has identified a noodle in part of their customary culinary cuisine . But the Italians, hands down have the most varieties. Spaghetti (coming from the Italian, spago which means cord) is the most popular variety … and is long thin noodles that come in a variety of thickness and goes well with all traditional sauces. Capellini or angel hair pasta is the thinnest pasta of all and takes barely one to two minutes to cook; goes well with very light sauces or the classic basil, olive oil and crush fresh tomatoes.
Linguine (little tongues) are flat noodles commonly served with clam sauce, but can go well with heavier meatier sauces. Thin spaghetti is slightly thinner than traditional spaghetti but not as thin as capellini.  Vermicelli (little worms) is similar to thin spaghetti, and sometimes come in nests of dried pasta or can be straight.  Fettuccine (small ribbons) are similar to Rotini but usually longer. Cannelloni are very large hollows, usually three or four inches long and excellent for stuffing with cheese or meat then served with a sauce. Farfalle (butterfly) is sometimes called bowties that they also look like. Thick, substantial pasta that goes well with grains, in cold salads with vegetables, and with thick cooked sauces. Penne (quills) are short tubes, usually with slanted ends, that are excellent for heavy sauces.Radiatore are almost square but have all kinds of little holes surrounding them to give diners a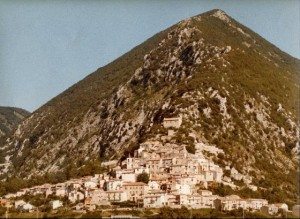 good bite of sauce-soaked pasta. Excellent for smooth sauces. Rigatoni (furrows) is a smaller hollow with ridged lines on it and good for stuffing with meat or cheese or served with heavy sauces. Rotini are ribbons of pasta, and fusuli are little spirals of pasta, each about two inches long, and good in both cold salads and with hot sauces that can coat the ridges.Shells (conchigilie) come in small, medium and large and are perfect to "catch" thick hearty sauces.Tubes are hollow noodles that are excellent for "capturing" thick sauces and adding a complexity to the dish.
But making pasta by hand was a blank canvass to artist Vincensia DiIorio who is also a painter. She describes the details of her life raising her family in the small southern town of Pizzone Italy.
WATCH:  Ravioli Made by Hand with Vincensia DiIorio