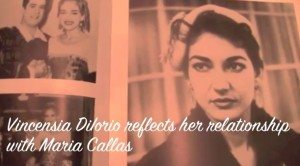 Maria Callas reigns as one of the greatest divas of all time. Although it is said she died of a broken heart, it is also true that her virtuosity was a gift to  millions of fans worldwide.

As time goes by, some patrons of the opera still remember seeing her live on stage.  Costume designer Vincensia DiIorio remembers the great Callas in person. She was considered to be Maria's "other mother." Their relationship lasted many years as they traveled  across many continents. The Diva Callas performed while the costumer created silk and tapestry gowns which still live on. What is timeless is priceless. Vincensia's experience  reminds us that her memories are heirlooms. As a society, today, we are prone to multitasking instead of savoring what LuxEcoLiving co-founder James Chuda calls, "treasures from the heart." Take a few moments to watch and learn how Vincensia's artistic touch, her intricate hand-made costume designs, remain  as true works of art.
"Vissi d'arte, vissi d'amore."  These are the first two phrases that Tosca sings in her famous Act 2 aria, "Vissi d'arte."  The English translation means, "I lived for art, I lived for love."  Puccini's Tosca was one of Maria Callas' most infamous operatic roles and the prime example of life imitating art.  Callas' life ended on September 16, 1977 in a Paris apartment.  It is said that she died of a broken heart as did opera singer Floria Tosca at the end of the opera.   Callas had an extra special gift which was reflected in the art form of opera. Transforming passion through music for the world to hear was what she sacrificed her life for.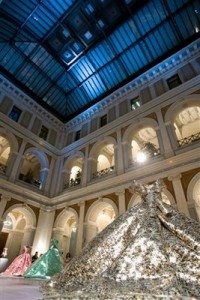 Maria Callas was born on December 3, 1923 in New York City to George and Evangelia Kalogeropoulos.  Her family was from Greece and came to America before her birth.  Soon after she was born, her father shortened the family last name to Callas and eventually enrolled her in a New York City elementary school.  There, she developed a flair for the dramatic and began singing on the radio and performing in talent shows.  When Callas graduated from the eighth grade, her mother decided to return to Greece so her daughter could receive the best classical vocal training.  After World War II, Callas' voice coach advised her to go to Italy where she would be able to establish her career.  There, she made her Italian debut in 1947 which then lead to the beginning of a soaring career in Europe.  Her American debut followed in 1954 at the Lyric Opera of Chicago which then lead to engagements at The Metropolitan opera and the cover of Time Magazine.  This was also a time in her life that she experienced a sixty-five pound weight loss and transformed into a beautiful opera singer and world renowned celebrity.  For the next twenty plus years, she continued to grace the stages of the world's most famous opera houses.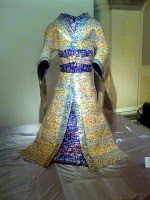 What made Callas a true legend was not just her vocal talent. She was the embodiment of all the elements that make opera the great art form that it is. Along with her musicality, presence, acting ability, beauty, and dramatic flair, Callas transcended stardom and was hailed as "La Divina."  Leonard Bernstein called her "the bible of opera" and she is still to this day one of classical music's best selling vocalists.  Towards the end of her career, Callas' personal life began to overshadow her opera career.  Her affair with Aristotle Onassis gained her much notoriety in the popular press, which publicized her temperamental behavior, as well as her rivalry with Renata Tebaldi. Callas' dramatic life was beginning to mimic her opera performances, and the line between art and her actual reality was diminishing. In addition, it was around this time that Onassis left Callas for Jackie Kennedy, which is thought to be another reason for her depression and vocal decline.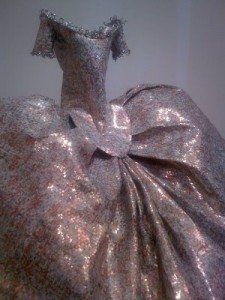 Even though her life ended in tragedy, Callas dedicated herself to intense performances, reaching audiences worldwide. She was enormously gifted, and had the ability to move people deeply, not only through her voice, but also through her acting and character portrayal. By living and breathing opera, with all its power and passion, she was able to share the meaning of life through her art. She will always be considered one of the greatest singers to have ever graced the stage.