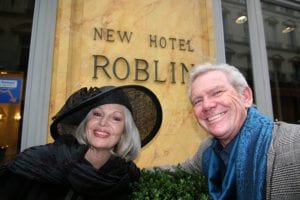 By Nancy Chuda founder and Editor-in-Chief of LuxEcoLiving and co-founder of Healthy Child Healthy World.
The New Hotel Roblin is the Paris Perfect
Seated in the lobby of the Palais Royal conjuring memories of my favorite author and her books. Gigi, Moi Cheri, The Vagabond, Sidonie Gabrielle Claudine Colette, is the most celebrated female writer in french history.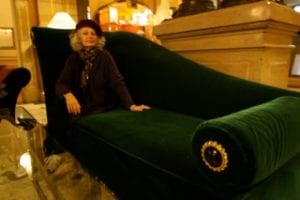 It's a cold winters day and I am craving a delicious bowl of the french onion soup just like the one we had in the wonderful cafe near the Church de Madeleine in Paris. It was our 27th wedding anniversary. We wanted to celebrate where it all began; we had a spectacular honeymoon and stayed at The Ritz Hotel in 1984. But that was then.
This time we were on a budget and I wanted to revisit the "paris of my youth."  I had lived at the Hotel Roblin in 1966, with my friend Barbara Bach (now married to Ringo Starr). We were both fashion models on assignment for The Ford Agency but had transferred to Paris for the summer.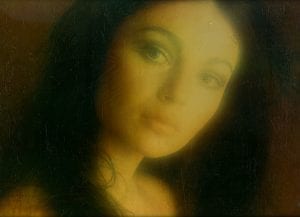 Barbara and I ate our way through Paris but in those days we had the metabolism of a Cheetah.
Back then, Paris was a cornucopia of discoveries for young Americans, especially those with appetites. I think it was on the Left Bank in a small cafe where  I first tasted traditional "Soupe à l'oignon," and the memory lingers.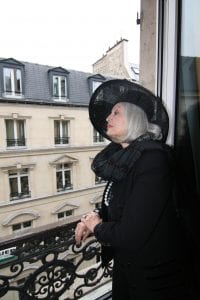 Going back to the small boutique hotel was the perfect choice for our stay. It is centrally located (6 Rue Chauveau Lagarde)  close to some wonderful small cafes and restaurants…just steps away from Fauchon and a half a block from one of the most expensive dining experiences you will ever have in Paris…. if you like Caviar… you will love the caviar at Kaspia $$$$$.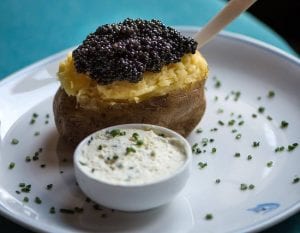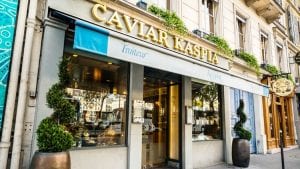 For 80 years, Caviar Kaspia has been one of the major venues in Paris. Fashion designers, artists, writers, businessmen, connoisseurs and the Parisian smart-set love meeting upstairs at 17, place de la Madeleine in the 8th district, where pleasure, luxury and refinement have been guaranteed for years. There are all the different caviars, of course, but you can also enjoy seafood dishes of smoked fish and rare Norwegian salmon… The cuisine is prepared quite simply to highlight top quality produce.
A warm greeting from Alber Elbas El Maestro du Lavin- what could be better!

Of all the works of art in the world my favorite is Claude Monet's Water Lilies

The Perfect Recipe for French Onion Soup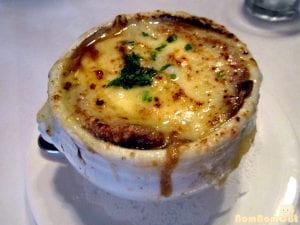 Think caramelized organic onions. Slip into something sexy, reminiscent of  France in the 18th century. Get in the mood. You don't have to actually be sitting in a parisienne cafe. But please don't sit on vinyl stools…  wood and cane is preferable. Put on Edith Piaf. Get out some ramekins. Make sure the cheese says gruyere. And get ready to sweat those organic onions until they cry out for the sherry or cognac. Napoleon preferred cognac in his onion soup. And as history has proven he had a lot to sweat about.
I adapted this recipe from Julia Childs Masterpiece of French Cooking. I substituted the ingredients with locally grown organic ones. Finlay Farms here in Santa Ynez grows the best and biggest sweet onions.
This will serve 6-8 people
5 -6 cups yellow onions, thinly sliced (about 1 1/2 to 2 lbs)
1 tablespoon cooking oil
2 tablespoons butter
1/2 teaspoon sugar
1 teaspoon salt
3 tablespoons flour
6 cups beef stock (preferably homemade)
1 cup wine (dry red or white)
1 bay leaf
1/2 teaspoon ground sage
salt and pepper
12 ounces swiss cheese, grated
4 ounces parmesan cheese, grated
1/2 raw yellow onion
2 -3 tablespoons cognac
8 slices French bread (about 1 inch thick)
4 tablespoons olive oil, for drizzlingDirections:Place heavy bottom stock pot or dutch over over medium-low heat. Add 1 Tbs cooking oil, 2Tbs butter to pot. Add sliced onions and stir until they are evenly coated with the oil. Cover and cook for about 20 minutes until they are very tender and translucent. To brown or caramelize the onions turn heat under pot to medium or medium high heat. Add 1/2 tsp sugar and 1 tsp salt and continue to cook uncovered, stirring frequently until the onions have browned and reduced significantly. Once caramelized, reduce heat to medium-low and add 3 Tbs flour to the onions. Brown the flour for about 2-3 minutes trying not to scorch it. (If the flour does not form a thick paste, you can add a bit more butter here). Stir in about 1 cup of warm stock, scraping the bottom of the pan to get up all of the cooked-on bits. Add the rest of the stock, wine, sage, and bay leaf to the soup. Simmer for 30 minutes. To make the "croutes" (toasted bread), heat oven to 325 degrees F. Drizzle each side of the bread slices with a bit of olive oil and place on baking sheet. Cook the croutes for 15 minutes in oven on each side (30 minutes total). Check the soup for seasoning and add salt and pepper if needed. Remove the bay leaf (if you can find it). Transfer to a casserole dish. At this point you can add the 2-3 Tbs cognac and grate the 1/2 raw onion into the soup. Add a few ounces of the swiss cheese directly into the soup and stir. Place the toasted bread in a single layer on top of the soup. Sprinkle the rest of the cheese in a thick layer on top of the bread making sure to cover the edges of the toast to prevent burning. Drizzle with a little oil or melted butter. Place in a 350 degree oven for about 30 minutes. Turn on broiler and brown cheese well. Let cool for a few minutes.
Editor's Notes:
The tradition in France is to eat "Soupe à l'oignon" very late at night (or even very early in the morning after a night out!). My advice would be to try one of the these restaurants. Some of them are open 24/7 and they all offer a very good traditional "Brasserie" cuisine :
– Le Grand Café Capucines (Opéra)
– L'Alsace (Champs-Elysées)
– Le Pied de Cochon (Les Halles)