By James and Nancy Chuda founders of LuxEcoLiving and Healthy Child Healthy World
Aix-en-Provence, France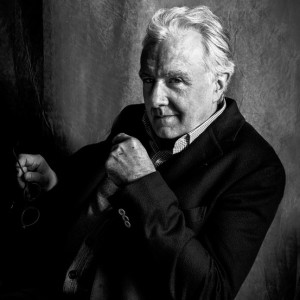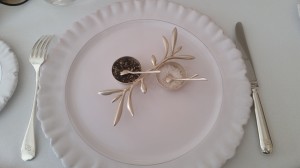 In a world of gastronomic giants… there is only one. Alain Ducasse. He holds some twenty-odd Michelin stars and is continually traveling the globe to refresh his culinary senses for the betterment of the maisons and restaurants that carry his signature…but the real treasures he unearths is a valuable commitment to enhance and mentor the lives of those whom he has influenced. Call them the seedlings of Ducasse; chefs who impart their own culinary abilities, sensibly designed and orchestrated under enormous pressure, almost a self-affliction leading to perfectionism. What else could merit his praise?


Our first Alain Ducasse experience was having the fortunate opportunity to have been seated at his favorite table at Le Meurice in Paris. We were initiated into his world of culinary delights thanks to the artistry of one of France's top chefs, Christophe Saintagne. If asked, the temperament in the house of Ducasse spans decades of trials and tribulations. Stemming from the history of other great masters, Paul Bocuse, who was a student of Eugénie Brazier, known as La Mère Brazier, the Mother of French Cooking and the first woman to earn three Michelin stars, Ducasse shares this great lineage and more.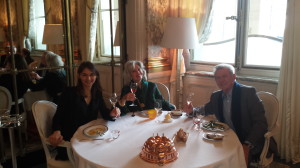 Le Meurice Alain Ducasse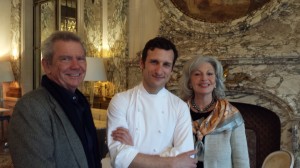 Christophe Saintagne
"Monsieur Ducasse arrives, tastes and then we discuss. His arguments are always of great accuracy. He always listens, then either approves or disapproves, but always while offering guidance. His advice is always astute. What he seeks is quality." Christophe Saintagne
What is it that attracts us to the art of great food. Is it an heir apparent? Do we inherit the gene to become a world famous gastronome? Truthfully, gastronomy was long the privilege of the very few, at least in the elaborate form popularized by Brillat-Savarin. Today, we are struck by the notion that due to the mechanized world we live in and the lack of top soil, the value of any culinary creation can only be judged by the source and quality of the produce prepared.
This is the mantra of Ducasse. He lives for the best soil which produces the purest organic ingredients and instructs his chefs to appreciate only a few vital accompaniments, the best olive oil, sea salt and pepper. Of course there are dishes which require more elaboration but you can always know a Ducasse presentation from others… the simplicity, elegance and taste speaks only one language. Au natural.
Maison d'Alain Ducasse in Provence
In the heart of the "Coteaux Varois" vineyards, this peaceful former abbey offers an exquisite culinary experience… one that you will never forget.

Located on a little shaded square in a small wine making village in the French region of the Haut-Var, this beautiful home neighboring a 12th century abbey invites the you to relax in a sophisticated and convivial atmosphere. From the spacious "Garcende de Sabran" to the secret "Sancie de Signes" or even the delicious "Eliette Bourasu", each one of the 10 comfortable guest rooms displays a very individual character. Sunny and original, the restaurant menu changes in time with the seasons: courgette flower and crispy bacon risotto, pressed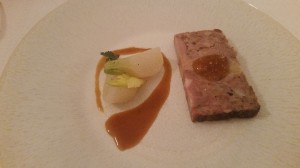 duck and foie gras- look no further. Indulgence begins here!
A visit to his magnificent Abbaye de La Celle, purposes Alain's deeply rooted pride and brought us into a precious environment that remains to this day as one of the greatest experiences of our lives. In producing this series on The Best Hotels in the World we were awestruck by the history of this ten-room Provençal inn which adjoins a lovely 12th-century Benedictine abbey.
The rooms are beautifully appointed in French countryside style, with windows opening on to the magical courtyard. Fresh roses greet you in that impressionist light, soft, mellow, a slight breeze intermingling with flowing silk drapes and a setting sun highlighting the centuries-old antique furniture. The view from our suite, the "Lucrèce de Barras" is where General Charles de Gaulle often rested and viewed the plentiful fruit trees and ancient cypresses. Even a pair of his trademark boots remain in the dressing room. Not on consignment I might add.
Today, guests can view vineyards and the hotels even more precious herb and vegetable gardens.
There is much to do and see but to be frankly honest, we chose to skip the open local markets and the charming little villages. Instead we remained true to the solitary nature of the historic inhabitants of the Abbaye. We were there to admire the brilliant simplicity and execution of a remarkable Ducasse-trained chef, Benoit Witz. Who I might add enjoyed our self-taught attempt to capture the pleasure of his company away from the kitchen.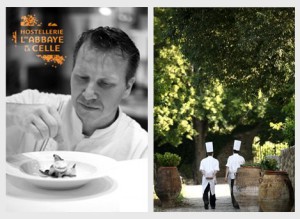 Once seated, we began what is the equivalent of discovering the silk road to China. The magnificent presentation of Michelin star Chef Benoit Witz proved that he is truly a master of real taste. I wanted to learn more about his longtime association with Alain Ducasse.
You've been a chef for more than 20 years alongside Alain Ducasse, can you tell us about your career?
I was born in Colmar and it was in a 3-star restaurant in my native Alsace that I started my training and where I discovered gastronomy. After 2 years with Paul Bocuse in Lyon, I continued my apprenticeship of fine cuisine under Gaston Lenôtre at the Pré Catelan in Paris before joining Alain Ducasse and his team in 1987 for the opening of the restaurant Louis XV at the Hôtel de Paris, a step that marked my career.
For more than 3 years, I was able to learn everything about the Chef's philosophy – cuisine of the essence. A few years later and with a bit more experience under my belt, Alain Ducasse entrusted me with the position of chef in his spiritual home, Bastide de Moustiers, where I dove wholeheartedly into inn cuisine from 1996 to 1999. From there, I went to green Provence and discovered the charms of the Hostellerie de l'Abbaye de la Celle where I strive to communicate the importance of "real taste" not only to guests with the cookery classes that I give but also to my team, and I've been doing that for 13 years now.

I promise you will not want to leave the premises. But if you do here is a list of things you might enjoy. Cotignac is one of the most picturesque villages and has a rustic Tuesday morning market; St Maximan is larger and has a popular Wednesday market. Saint-Maximan also has some tempting restaurants and cafés. Pick up gifts and furnishings from Le Java du Juju (+33 (0)4 94 59 32 16), at 27 rue Général de Gaulle, Saint-Maximan. There's plenty to do in the hotel itself: have a cookery class with the chef and explore the Abbey,which doubles up as the hotel's wine cellar.
You may want to experiment at home with Alain Ducasse's special Cookpot. WATCH!

Editor's Notes: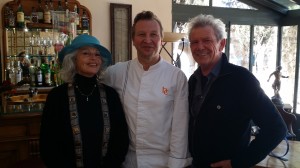 A very special thank you to our wonderful Chef Benoit Witz and our host Director Tancrède Barale. And to our French team Charlotte Loubier and Manon Fays. Nancy's wardrobe vintage Oscar De La Renta, organic silk dress by Joanna Staniszkis from the Silk Project.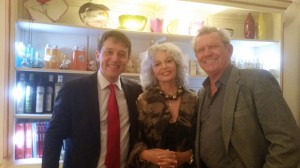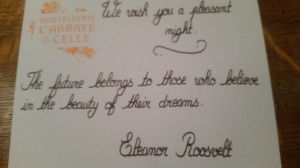 10 place du Général de Gaulle
83170 La Celle en Provence, France
Tel. +33 (0)4 84 49 05 24
Fax. +33 (0)4 98 05 14 15
Hostellerie de l'Abbaye de la Celle. How to get there: The hotel is located approximately 40 miles from Marseille.