By Nancy and James Chuda founders of LuxEcoLiving and Healthy Child Healthy World. Photo Credits LuxEcoLiving Media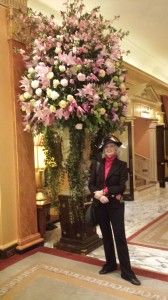 "The Dorchester Hotel owes a great debt of gratitude to all the talented people who work tirelessly to provide the finest of service. No where else in the world can you feel the dedication, honor, and respect that the staff exudes. It has earned 5 stars thanks to all of those people whose lives continue to touch others." Nancy and James Chuda
Some of theses individuals have worked at The Dorchester for many decades. Like the notable celebrities, politicians, and members of London's high society… their indelible influence and touch brings new meaning to the word perfection.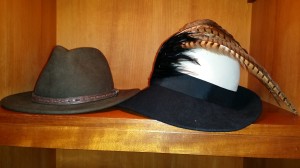 Welcome to The Dorchester Hotel….join us for a once in a lifetime experience at one of the most famous 5 star hotels in the world. Let's make it 7 stars!!!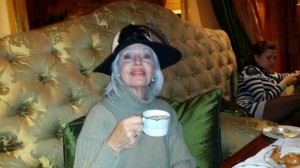 London England on a cold day with suitable but inclement weather. Afternoon Tea anyone?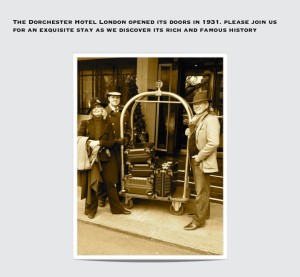 It's a fact!
" And we'll never be royals (royals)
It don't run in our blood
That kind of lux just ain't for us, we crave a different kind of buzz
Let me be your ruler (ruler)
You can call me queen bee
And baby I'll rule, I'll rule, I'll rule, I'll rule
Let me live that fantasy." Lorde
In 1931 it became known as a haunt of numerous writers and poets. To mention but a few, Cecil Day-Lewis, Somerset Maugham and painter Sir Alfred Munnings.
The Dorchester's Heralded History… some footnotes
During World War II due the strength of its construction, the Dorchester became known as one of the safest buildings and as a result a host of political and military luminaries chose it as their London residence. Queen Elizabeth II attended the Dorchester when she was a princess on the day prior to the announcement of her engagement to Prince Philip, Duke of Edinburgh on 10 July 1947.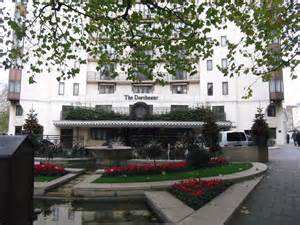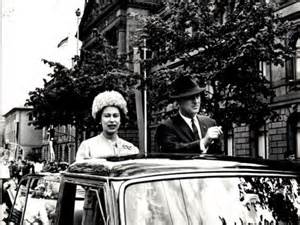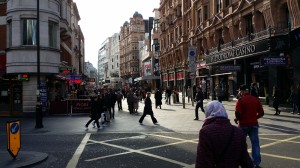 "But what makes its history so rich and everlasting are the patrons whose iconic reputations hover throughout the majestic settings. It's Gosford Park disclosed in the most inviting of ways. From the moment you enter the Dorchester you are treated like royalty whether you like it or not. It's more than just best of service, food, linens, and gaiety . Its about the personal detail that welcomes your every step. From the hallways leading to your  suite and the internal feeling of well being once you open that door and discover your own exclusive privacy, you become enveloped within the walls and confines of this historic property. And you discover its magical history and YOU get to live it!" Nancy Chuda
Our mission was to pinpoint and curate every waking moment. To truly live it… if for only once in our lives. To know that countless hands behind the scenes would rival Downton Abbey's imitative masterpiece television series and that Julian Fellowes must have acquired this fine taste for living even knowing that those that have could not have gotten had it not been for those who had not.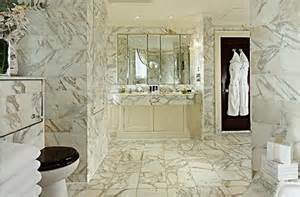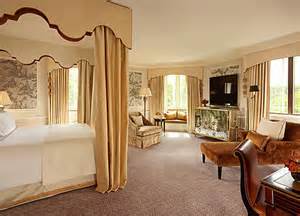 Courtesy of The Dorchester Hotels photo archive
A Vintage Tea is Highly Recommended WATCH!
This was without a doubt one of the the most amazing experiences of our stay. Overlooking the famous Promenade, watching a world in present day, but relishing every single morsel of food and living memorable moments from the past.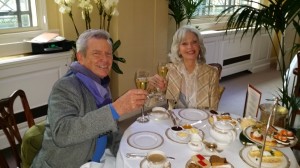 An Epicurious Feast at The Grill
There are five restaurants to chooses from. Notable chef Alain Ducasse leaves his midas touch along with the 3-Michelin stars it has earned. To date, there are only four Michelin starred restaurants in London. Additionally, you can dine at The Spatisserie, The Promenader and China Tang. And  The Dorchester Bar claims its cocktail of choice from famous barman, Harry Craddock, who held court in the 1930's as one of the world's most famous barmen.
The Grill restaurant, which serves British cuisine, is decorated in a Moorish theme, attributed to King Alfonso's influence during his time in London in exile in the 1930s.
To experience a 7 course tasting menu is scoffed by many gourmands who insist it is not about the variety of sources of food but instead the culinary chemistry and artistry of the chef who is a master designer  appealing to many different palates of the world. In this case, we welcomed every course with great anticipation, celebrated every wine pairing but truly enjoyed the spirit, dedication and brilliance of those who contributed to one of the best meals of our lives. In particular, the kindest gentleman, Maciej Ratajczyk, who was the Assistant Restaurant Manager. Warning! Do not WATCH IF YOU ARE HUNGRY!

LuxEcoLiving Celebrates The Grill- One of the Best Restaurants in the World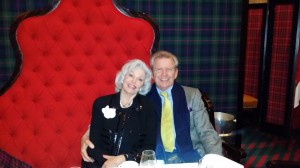 "The cooks and bakers, the clerks and porters, the maids and the flower ladies, the bell men are the hotel" Charlton  Heston
Without a doubt. The most welcomed part of my day is breakfast. At The Dorchester you can expect only the greatest of service, the highest quality of produce, and signature homemade jams, breads, intricately harvested and brewed teas served in the finest bone china and porcelain cups on the whitest of linens hand pressed with a signature that has earned the greatest accolades in the world. Whilst will we return again? Some time soon and with great pleasure.

Editor's Notes: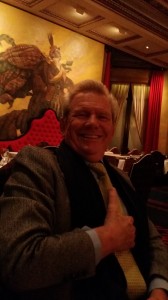 A very special thank you to videographer and editor James Chuda.
Make-up provided by Stila. Luggage by Rimowa
The Dorchester Hotel is part of the Dorchester Collection and is located at Park Lane and Deanery Street east of Hyde Park
The Dorchester
Park Lane
London W1K 1QA
011 (+44) 20 7629 8888
thedorchester.com