By Nancy and James Chuda founders of LuxEcoLiving and Healthy Child Healthy World
London England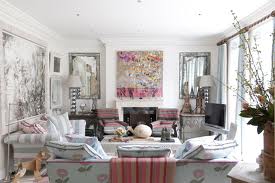 The Dorset Square Hotel is near Piccadilly Square but it is referred to as London's West End in the city of Westminster which was built in 1819 to connect Regent Street with the major shopping street of Piccadilly. Originally claimed from the Latin word meaning "circle," Piccadilly now connects to the theaters on Shaftesbury Avenue as well as the Haymarket, Coventry Street. It remains one of the most popular tourist attractions in all of London.

What I love about staying at The Dorset Square Hotel is that you never want to leave your room. The interior designs are so warm and welcoming thanks to the genius of Kit Kemp.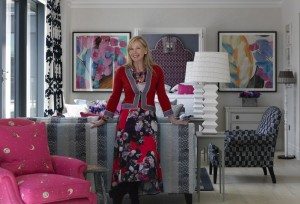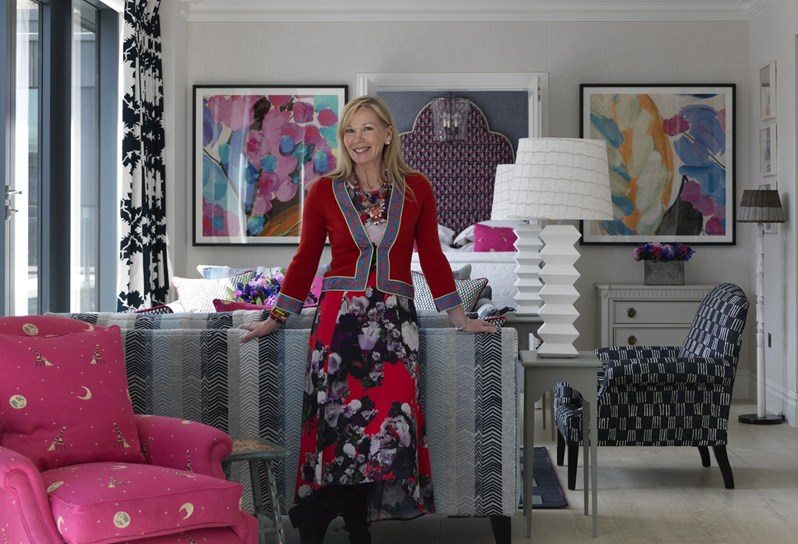 Kit Kemp has worked with several of the UK's most exciting design companies creating unique product collections.  Hand-embroidered fabrics for Chelsea Textiles, rugs and fabrics for Christopher Farr and a bespoke tea set for Wedgwood. Her book, A Living Space, was published in 2012. Rik Rak, Kit's new bath product range will be available in stores later in the year. When we arrived having taken the Eurostar from Paris we were greeted by the warmest of staff. Knowing we had missed the opportunity for a proper serving of High Tea they quickly prepared a sampling of their best delicacies and freshly brewed custom blended Firmdale tea.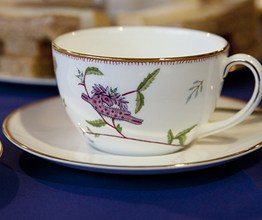 Kit's fine sense of luxury is lavishly provided from bed linens to toiletries. Our room overlooked the verdant blossoming trees covering the landscape of the small park outside our bedroom window. Passerby's didn't seem to mind the chill in the early night air as long as they could see and smell the fragrance from the blooms. Dinner was exceptionally excellent. A long stay in a hot bath smothered in aromatics Kit Kemp style, was ample preparation for a low key candle lit night in the hotel's The Potting Shed restaurant. Best part of our stay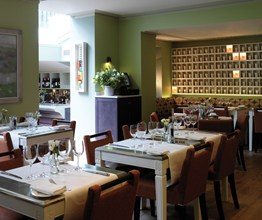 was meeting Robert Lancaster Gaye the founder of Trade Linens and learning all about the thread counts in the worlds best linens. I must say discovering the real facts about what constitutes the finest linens in the world was a prerequisite for the series Best Hotel in the World. If you think about it, when you occupy a hotel room, the majority of the time you are in that room is when your head is properly positioned on the pillow. With room rates being what they are and when you add the difference between the British pound and the American dollar…that pillow better feel very comfy and you had better be able to glide across those sheets. Or better yet never get out of them.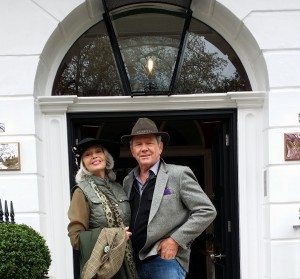 Editor's Notes:

Dorset Square Hotel, 39-40 Dorset Square, Marylebone, London NW1 6QN, United Kingdom +44 20 7723 7874