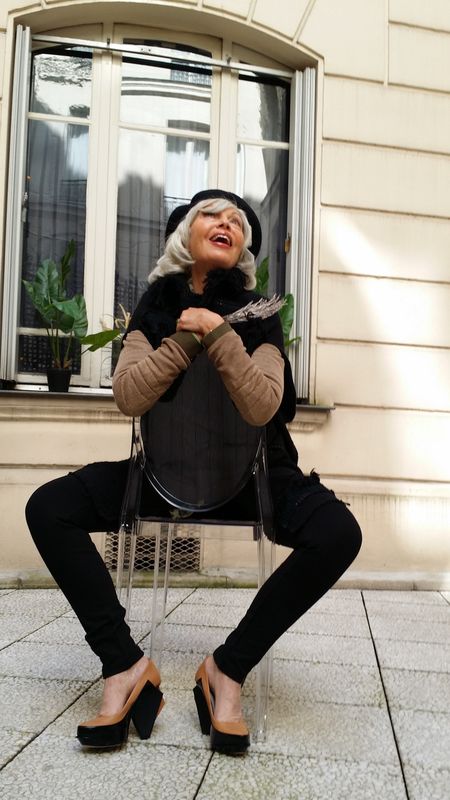 By Nancy and James Chuda founders of LuxEcoLiving and Healthy Child Healthy World
New York, London, Paris, Milano

A Models Portfolio Then and Now- Catherine Harle Paris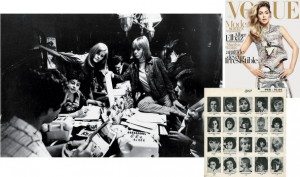 Clockwise from top right: Vogue Paris, April 2012, Cover By David Sims; courtesy of DNA (2).Clockwise from left: Anita Pallenberg looking at her booking chart at the Catherine Harlé agency circa 1965; the DNA model Doutzen Kroes on the cover of French Vogue in 2012; the agency's first head sheet featuring Nico (third row, center) in 1962.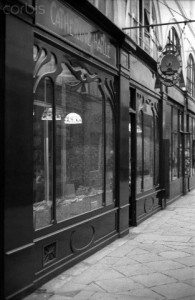 "For the family-run DNA agency, models should be timeless icons rather than anonymous faces — and it's been championing this idea for over half a century.
"They popped champagne every evening. In the social swirl of 1960s Paris, the Catherine Harlé modeling agency had become a salon of sorts, with "It" girls like Anita Pallenberg, Amanda Lear, Nico, Veruschka and Anna Karina on its roster, members of Andy Warhol's Factory sleeping on the couch, the Rolling Stones crashing in a bedroom upstairs when they came through town, and photographers and filmmakers stopping in to clink glasses and meet the talent. "If I could go back in time," Linda Evangelista says, "I'd like to go back there, just for one day. That's what modeling, that's what our industry should be like. I wish it was."
Fast Forward. It's not!
Cangari Milan Italy/Le Meurice's Salvador Dali Suite LuxEcoLiving

There is a fashionista curiosity in every woman at every age. Unfortunately, most advertising and all of marketing for women's fashion cue their look books with youth in mind and size zero in bodies.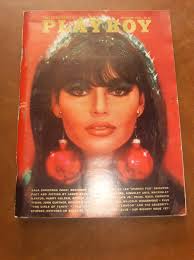 Nancy Gould cover 1966 photo credit Barry O'Rourke
I spent my early years as a fashion model in Los Angeles, New York and Paris. I was represented by The Nina Blanchard Agency, Eileen and Jerry Ford founders of the Ford Modeling Agency and Catherine Harle in Paris. I later switched to Wilhelmina and scored magazine covers and many, glossy, double page ads for cosmetic and hair companies; Max factor, Maybelline, and Clairol giants in the industry. Hugh Heffner's Playboy December 1966 cover was heralded as being the "first," from the neck up.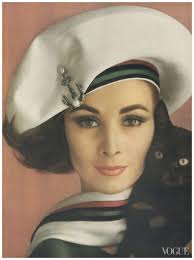 Willy (Wilhelmina Agency)
Work was stressful and body maintenance was much like it is today for models who are competing for top dollars and (real estate) billboards, magazines and runway coverage.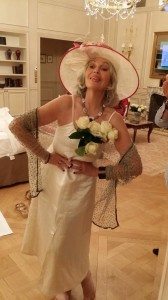 For me, fashion has always been second hand. I am very fortunate to have inherited  a lifetime gift of classic Chanel suits, blouses, blazers, belts, purses, jewelry and a relic I cherish dearly, a golden plated magnifying fob… worn by Coco herself.
I enjoy finding a treasure on consignment and then pairing it with a Donna Karan classic. My observations are my own. Not tinted by what I have read nor impulsed by red carpet celebrities.
CANGIARI-LE MEURICE SALVADOR DALI'S SUITE

French women have an inordinate amount of style. It's simple. Less is everything. And even though the French major manufacturers of make-up push luscious pop colored and plump syled lipsticks and blend eye shadows to match garments… that look is never seen on the streets of Paris. Only tote carrying models wearing killer stilettos at scaling heights.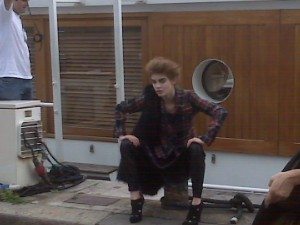 LuxEcoLiving Photo Credits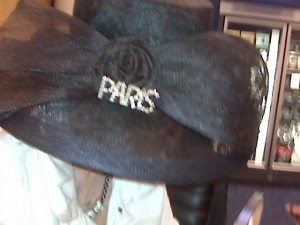 On my recent visit to Europe I explored some of the hottest new designers. I was very impressed with the diversity of talent. Today's young designers throughout the world are innovative, bright and off guard…no reason not to be.
Abcense
The first pair of designers for women's shoes really impressed me. Their architectural influence is profound and wearable… so much better than some of the Louboutin signature platform shoes you see and read so much about.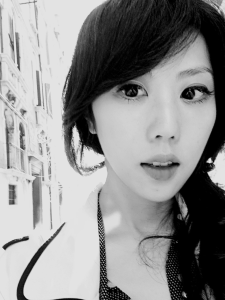 Comfort is key.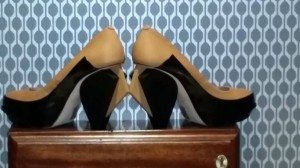 Abcense designer shoes can be worn day or night. They are absolutely fabulous. In fact, I prefer to display them when not in use.
The architectural influence comes from designers who co-founded the brand, Jhousan and Yoyo. Their talents are a meld; one has a product designer background and the other with fashion. The duo creates architectural structures that incorporate the simplicity of industrial components and the beauty of traditional shoemaking. They aim to create contemporary shoes which fit into everyday life. So you can always see some details such as overlaid, mix of different materials.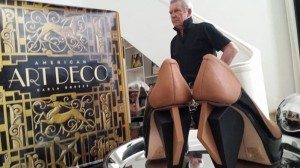 LuxEcoLiving- James Chuda in residence at 4 Avenue Rodin Paris

Cangiari Milano/ Goel Group Cooperative
Nancy Chuda for Cangiari LuxEcoLiving photo credits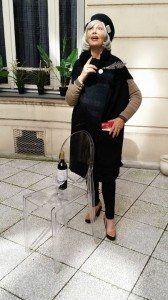 CANGIARI'S creative community is led by Paulo Melim Andersson. already fashion stylist of Martin Margiela's team, former creative director for Chloé and design director for Marni.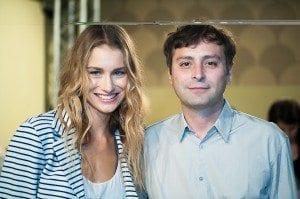 CANGIARI ( means "to change") is the first eco-ethical brand in the high segment of the Italian Fashion. The craftsmanship is stellar and the brand is recognized for its hand-loomed fabrics: the ancient tradition of Calabrian weaving -rooted in the Hellenistic and Byzantine culture – together with research and innovation, Cangiari creates unique items, with precious tailoring finishing.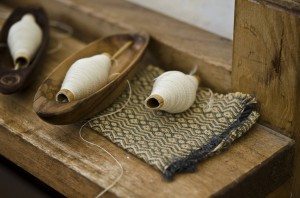 The direct control of the production chain makes it possible to customize the garments. It was unique to discover their environmental sustainability mission; all the fabrics and garments are made using organic yarns and colors, in order to respect the ecosystem and the welfare of those who wear them. The production chain is entirely "Made in Italy" and controlled by the social cooperatives of GOEL Group which promotes the employment of disadvantaged people who are thriving for the social and economic redemption of their homeland.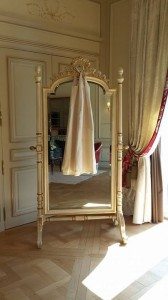 Editor's Notes:
I made the rounds in Abcense shoes toured the Louvre in Cangiari and had a private tour of Napoleon's Apartment.