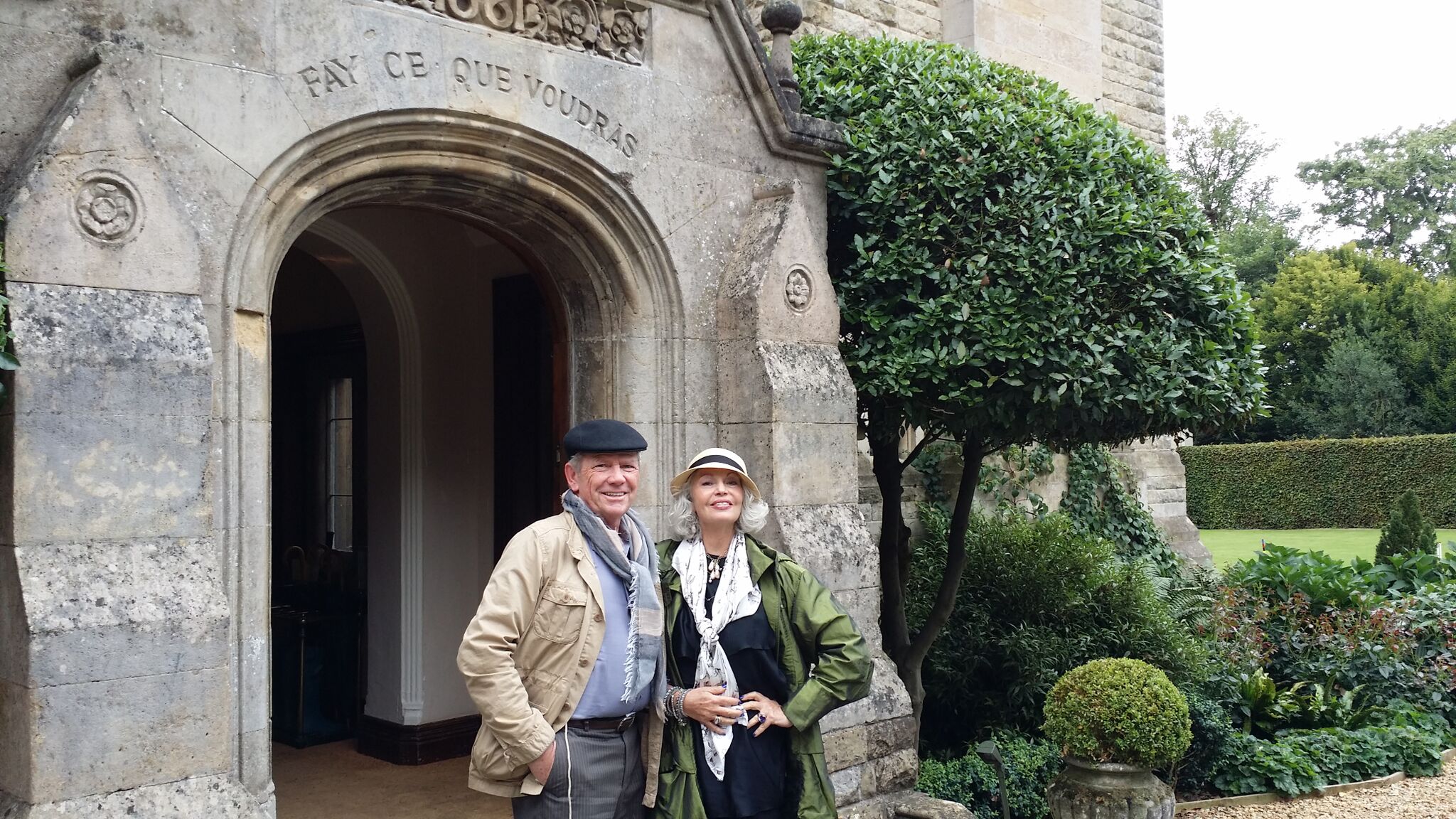 Fay Ce Que Voudras- Do As You Please
If your looking for an experience that encapsulates the beauty and serenity of the English countryside in a part of the world that is known for the origins of fox hunting, do explore one of the places where the famous British playwright  Noel Coward resided and wrote. Hambleton Hall ranks as one of our top choices for 2016
With a Michelin starred chef at the helm, Aaron Patterson exceeds as the "Genius Loci" sourcing the most amazing local harvests. We dined like Downton's Crawley family, and slept like royalty in our room with interiors masterfully designed by Stefa Hart.
  "Wit ought to be a glorious treat like caviar; never spread it about like marmalade"- Noel Coward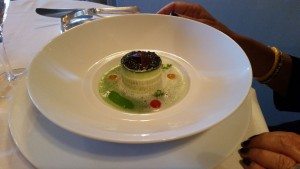 LuxEcoLiving Photo Credits-Tim Hart welcomes the Chuda's to Hambleton Hall
My dream came true.  As an American born citizen with English ancestry, I had a yearning to discover how my grandmother might have lived. I can assure you she never had the opportunity to live like this.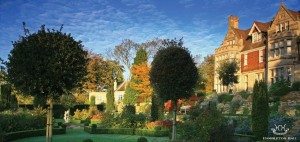 Pride of Britain- Hambleton Hall
Known throughout Great Britain and the world as one of the finest Relais & Châteaux's, a heroic vision of Mr. and Mrs. Hart who took ownership of the estate and transformed it into an iconic landmark, best loved and often frequented by aristocrats, royalty and locals who come to dine and reside in what we discovered tops some of the best hotels in all of Europe.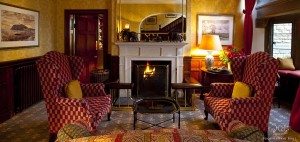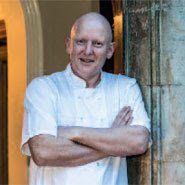 Michelin star Chef, Aaron Patterson and his highly skilled team use only the best local produce. Having just returned from Alain Ducasse's beautiful Inn's in Provence, I have to admit, Aaron Patterson deserves two more stars. Every meal was superb!
Hambleton Hall has received many accolades.It's wine list is stellar and reached the final round of the AA Wine Award after having been chosen from over one thousand wine lists based on quality of its wine selection and presentation.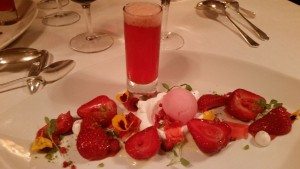 Built in 1881 as a hunting box by Walter Marshall which later became infamous for the enjoyment of fox hunting.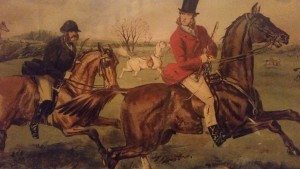 It is also a prestigious member of properties in Pride of Britain along with other great houses.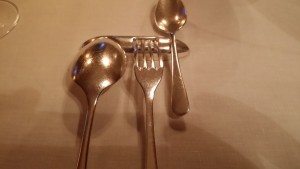 Tim Hart has a passion for great hospitality. His standards for perfection are unmatched. Every detail has his signature. The gardens and grounds speak to his love of nature. This historic house may have started with Walter Marshall but it will best be known as the House of Hart.
My absolute #1 pleasure is breakfast in bed.

All of the baked goods come from Tim Hart's amazing bakery which he opened with Julian Carter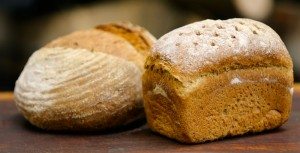 to produce top quality traditionally made bread for Hambleton Hall and Hart's Nottingham.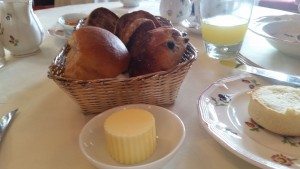 Site seeing around the village and hamlets were truly an experience worth undertaking. You must visit the bakery where all of the most delicious breads and English pastries are baked and delivered daily. If you love antiques and wonderful relics or hats and consignment clothes…. ask Mr. Hart for directions.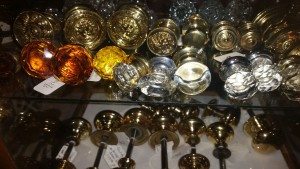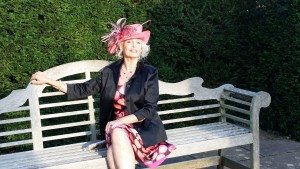 Visit Old Bakery Antiques on Main Street in Wymondham for unique items like these Victorian door knobs. And look for Marc Taylor hats in nearby a consignment store.
I absolutely loved our conversation about the rich and somewhat risque goings on in HH's history. Tim Hart accounts, "Some time ago I had the good fortune to receive, on loan, Walter Marshall's scrap book. This document consists of a compilation of clippings mostly of a scandalous or scurrilous kind reflecting his interest in gossip, scandalous divorces, demi-mondaine girls (some revealing their arms and ankles) and spicy tales from the 'pink-un' ."
Editor's Notes: A Rose Tea – Photo By Ellen Easton ©2007 All Rights Reserved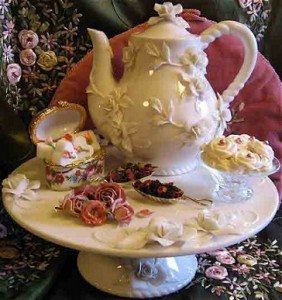 Our introduction to Hambleton Hall was discovered through the kind generosity of Ellen Easton and her blog, Tea Travels. Thank you. Special thanks to Tim Hart and his guest relations staff. Transportation provided by DMG Ltd.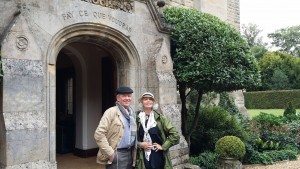 You don't want to miss seeing Burghley, one of the largest and grandest houses of the first Elizabethan Age. Built and mostly designed by William Cecil, Lord High Treasurer to Queen Elizabeth I, between 1555 and 1587.

"Let's drink to the spirit of gallantry and courage that made a strange Heaven out of unbelievable Hell, and let's drink to the hope that one day this country of ours, which we love so much, will find dignity and greatness and peace again."-Noel Coward