By Nancy and James Chuda founders of LuxEcoLiving and Healthy Child Healthy World with photo credits from Nina Montée Karp, Olivia Newton-John, Dr. Harvey Karp and John Easterling.
"If you are lucky enough to find a way of life you love, you have to find the courage to live it."John Irving

Big Sur California
James Chuda Sunset
The Wind and Sea Estate is one of the most magical places in the world. The joy of sharing this spectacular location provided the perfect vacation for friends; all dedicated environmentalists who thrive on discovering the bounty of nature and protecting our natural resources.

Foraging with Friends for the Future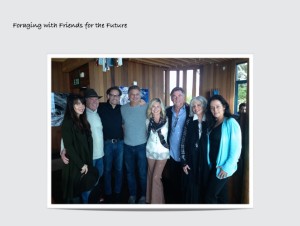 LuxEcoLiving photo credits: Nina Montée Karp, James Chuda, Dr. Harvey Karp, Drew Goodman, Olivia Newton-John, John Easterling, Nancy Chuda and Myra Goodman
Traveling up the California coastline is truly a mystical experience. North from Santa Ynez we headed to Cambria, home of The Hearst Castle. The highway undulates along great pastoral expanses dotted with cows and horses. The great green scenery was a welcome sight given that California had just experienced one of the worst droughts in the last century. Having traveled throughout Europe reviewing some of the most celebrated hotels in the world it seemed logical to try something different.I was excited to encounter a different kind of travel experience and even more thrilled to be sharing it with my dearest friends.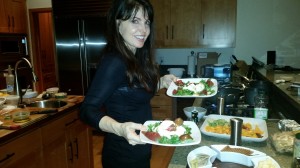 LuxEcoLiving Nina prepares a magnificent vegan lunch
If your a foodie… this is the perfect house for you! Every room captures breathtaking ocean views. But the kitchen welcomes everyone. The Wind and Sea Estate is a beautiful 3 bedroom, 2 1/2 bath 3000 square foot custom designed home which sits on six private acres facing Big Sur's dramatic Pacific Ocean and coastline. It has its very own private beach, copper soaking tubs, a dry sauna, and an amphitheater with a fire ring sits boldly on an outcropping that gives even more spectacular views in every direction.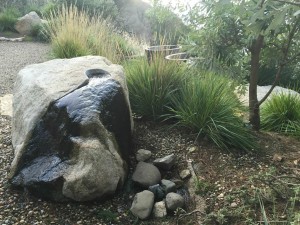 Nina Montée Karp Wind and Sea
The bedrooms are beautiful… all with ocean views and private terraces. The master bedroom has a walk in closet, double sinks and large stone inlaid shower with spa amenities. The estate offers tranquility and serenity from the moment you enter through the custom iron gates. The thunderous sound of the sea from the below the cliff hounds wildlife, barking seals, sea otters, and the miraculous siting of whales awaken the senses. The smell of the pine, cypress, and eucalyptus trees in the fresh, salted moist air refreshes the mind, spirit and soul. Big Surs magnetic attraction, the coastline with its stunning geology and naturally formed architecture highlights a vast expanse of blue-grey sea that undulates in monumental strides. The waters edge, barely visible from Highway 1, welcomes a continual flow of humanity, hugging the road in automobiles, on bikes and on foot… all craving the unadulterated gifts of nature.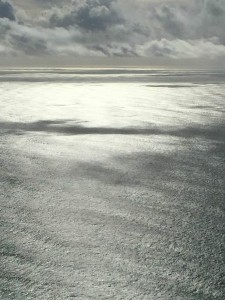 Nina Montée Karp Grey Sea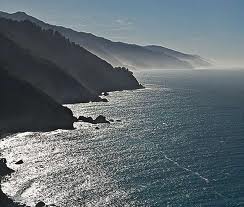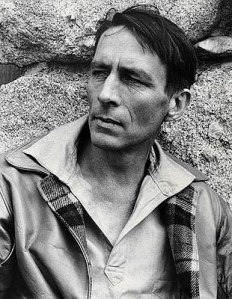 The rich history of Big Sur encompasses some of the greatest cultural creatives. One of my favorite is poet and author Robinson Jeffers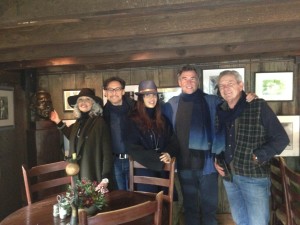 It is good for man To try all changes, progress and corruption, powers, peace and anguish, not to go down the dinosaur's way Until all his capacities have been explored: and it is good for him To know that his needs and nature are no more changed, in fact, in ten thousand years than the beaks of eagles.—Robinson Jeffers
Olivia Newton-John Big Sur Inn an homage to Jeffers
"You just call out my name And you know wherever I am
I'll come runnin to see you again
Winter, spring, summer or fall
All you have to do is call
and I'll be there
Yes I will
You've got a friend
You've got a friend"-Carole King
We gathered together many years ago when we founded Healthy Child Healthy World. Out of heartbreak and the loss of our only child we found hope for the future. Nina Montée Karp and Dr. Harvey Karp both founding members have dedicated their lives to improving the health and welfare of children. Myra and Drew Goodman, founders of Earthbound Farm, created Food to live by. For over 20 years, they were the first family farm to bring organic produce nationwide. John Easterling is a true forager. He has been pioneering the richest and most vibrant healing biotanicals from the Amazon Rainforest for nearly three decades. And Olivia Newton-John, a founding member of Healthy Child and its  first NationalSpokesperson, paved the way for breast cancer "thrivers," and recently completed her life long dream… the building of the Olivia Newton-John Cancer and Wellness Centre.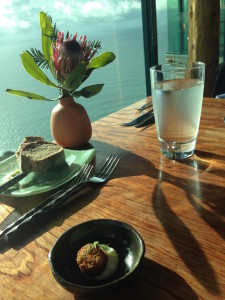 Olivia Newton-John Sierra Mar View
"There is no better way to celebrate a special occasion then to be sitting above the Pacific Ocean at The Post Ranch dining with friends at Sierra Mar.  John Cox is the most innovative, talented, inquisitive, chef whose passion for all things wild and wondrous becomes a delicate palatable banquet of savories … each selection is prepared with the finest ingredients, some handpicked on the cliffs below, or grown in the monumental organic Post Ranch garden, others are handcrafted, all with the emphasis of organics and sustainability." Nancy Chuda

 When you think of sharing the comforts of your home with friends and family you might want to consider The Wind and Sea Estate. From the moment you enter this magnificent home, a sense of incredible joy accompanies your every mood. It has become one of the most popular wedding destinations. But the best way to enjoy your stay is to make sure you bring all the things in life you treasure…. and I did! I brought my dearest friends.
Editor's Notes:
A very special thank you to Chef John Cox at The Post Ranch Sierra Mar Restaurant
Style segment provided by Wendy Foster Los Olivos  The Art of Casual Couture.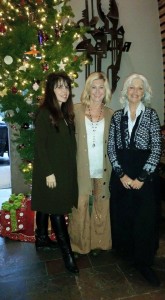 Photo Credit LuxEcoLiving: Nina Montée Karp, Olivia Newton-John, and Nancy Chuda
 Winning photo by Nina Montée Karp