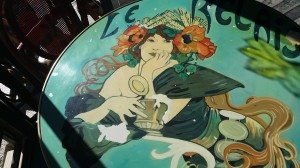 By Nancy and James Chuda founders of
LuxEcoLiving
and
Healthy Child Healthy World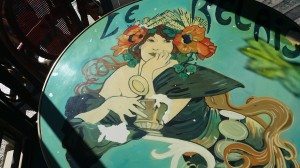 LuxEcoLiving
"If I can't have too many truffles, I'll do without truffles." –Sidonie Gabrielle Colette
Provence, France "If you could dream the perfect place in Provence to celebrate your love of incredible food, wine, cheese and more… this would be it! " La Bastide de Moustiers is one of the Châteaux & Hôtels Collection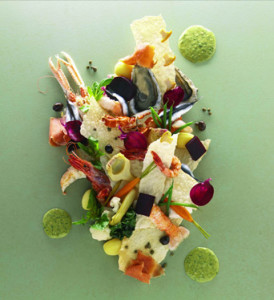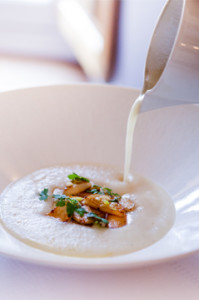 Christophe Martin Michelin Star Executive Chef
Michelin star, 2006 | L'Andana Tenuta la Badiola
Michelin star | La Bastide de Moustiers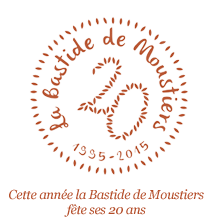 It was not Friday the 13th! But this precious cat led us to discover why La Bastide de Moustiers is Alain Ducasse's favorite maison.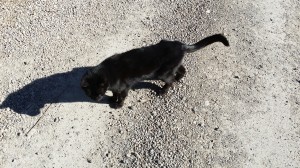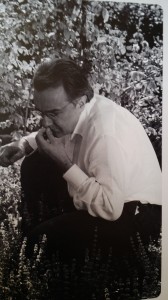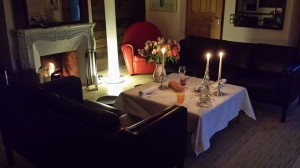 In the heart of the Alpes de Haute Provence, the Inn is breathtakingly beautiful, serene, contemplative, decorated quintessentially Provencal, with rooms like L'Amande (the almond) or L'Olive (the olive). Ours was one of two suites… Mr. Ducasse resides here. An exquisitely lavish marble bathroom (imported from India) with deep brown veins like trees against white.
Tucked away on a hillside set amongst a geological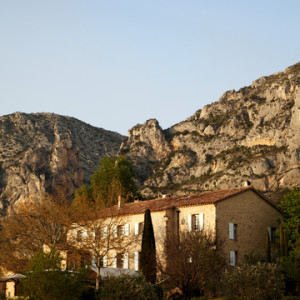 backdrop, a dramatic gorge tumbles from the limestone cliffs and within this landscape you are filled with the inspiration of lavender growing in verdant fields. In route to the charming
# 1 Best in the World Inns
you pass a magnificent turquoise lake (limestone enhances the color) and within minutes you are escorted into a world of cuisine that does not exist anywhere else in this region. This is why Ducasse calls La Bastide de Moustiers his home.

From the moment we entered we were greeted with warmth and enthusiasm.
WATCH!
Our suite was magnificent. The Bastidon is his large home with a private garden. Mr. Ducasse worked with interior designer Tonia Peyrot to transform the two rooms-a bedroom and a living room-with a bathroom and walk in closet which provides the ultimate ambiance in terms of charm and privacy. Beautifully worked raw materials respects the environment. Wood is present both on the walls and in the furniture, stone covers the floor and some walls, the marble of the monumental, Louis XV-style mantelpiece that reigns over the living room, or coming from India for the bathroom. The great oak four-poster bed was created by a Japanese designer. The lovely private garden includes a terrace, fig trees, olive trees, holly oaks, cypresses and the gentle gurgle of an old, Provencal fountain.
The bathroom
Light oak parquet, "Rain forest" marble from India on the walls, Roman shower, double washbasin, old-fashioned bath tub And to perfect your experience – a magnificent view over the valley and hills and a hidden door at the bottom of the garden giving you direct access to the hotel swimming pool.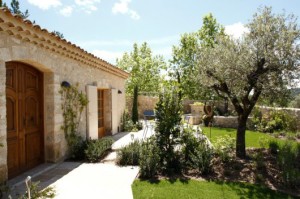 An impressive library contained many of Mr. Ducasse's books from which I gleamed his innate wisdom about food and his passionate life long commitment to inspire others.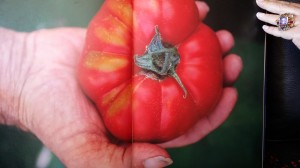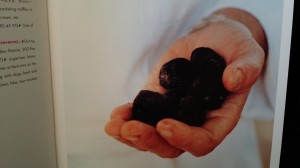 What makes the experience come to life is a stroll through Bastide's vegetable garden. The inspirational palette of his Michelin star chef, Christophe Martin begins not only in the garden but in the surrounding region. Trained under Ducasse's watchful eye, but unleashed to discover and create his own signature and menus, we were delighted by dishes that were so fresh, the chilled pea and fava bean bouillon, the freshly caught rabbit, from the foothills of the Alps, a cocotte of spring vegetables, and deserts so extraordinarily simple but rich in flavor due the organic process in which they were grown.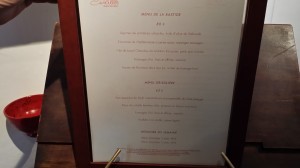 e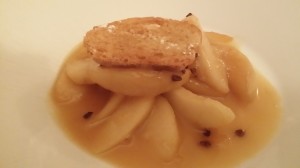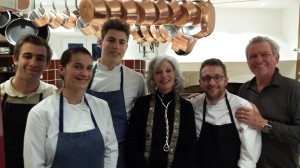 You may want to venture out and explore the area. This exceptional region set between lavender fields and high geological shelves is a natural treasure trove of experiences: the Gorges du Verdon, the turquoise water of the Sainte Croix lake, the Parc du Verdon, a hiker's paradise, but also Moustiers-Sainte-Marie's renowned ceramics and the local produce. And for a glimpse of the beauty of Provence from the sky, hop into a hot air balloon – a magical moment!
About Chef Christophe Martin

You cannot begin to describe the delectable dishes, vegetables freshly picked from the gardens adorn dishes such as roasted young pigeon with polenta, beetroot and turnip. Martin is a magician sincerely dedicated to his craft, his career spans many decades. Beginning at the tender age of 15, he began in a regional restaurant in his home town in the Sarthe region of France.. It was in 2000 that Martin first linked up with peerless French chef Ducasse, working at his Louis XV restaurant in Monaco. He clearly made a strong impression; as just four years later he was asked by Ducasse to take the reins at his Tuscan restaurant L'Andana Tenuta la Badiola. In preparation for the prestigious role, Martin meticulously researched the region's cuisine and nurtured relationships with local farmers in order to secure prime produce. The restaurant received a Michelin star within two years of opening. Martin moved on to take the role of Executive Chef at Ducasse's La Bastide de Moustiers property in 2012, working with local Provence produce to create evocative, irresistible dishes that complement the wonderful location.
When asked about his culinary philosophy in just 4 words he replies, " nature, friendly, authentic and generous. And he personifies all of these and more.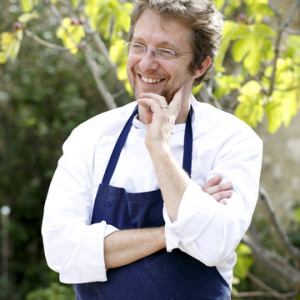 If you could take a plane ride to any restaurant in the world, just for one meal, where would you go? A very small restaurant located in Japan which specialty is traditional Japanese pasta called "udon" prepared with truffles. (Sugari | 471-1kannondou-cho,chukyo-ku,kyoto-shi,kyoto-fu 〒604-8222). What four things would you take to a desert island? Olive oil, pasta, parmigiano and red pepper!
Editor's Notes: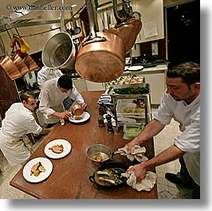 La Bastide de Moustiers Chemin de Quinson 04360 Moustiers-Sainte-Marie, France Tel. +33 (0)4 92 70 47 47 Fax. +33 (0)4 92 70 47 48 contact@bastide-moustiers.com