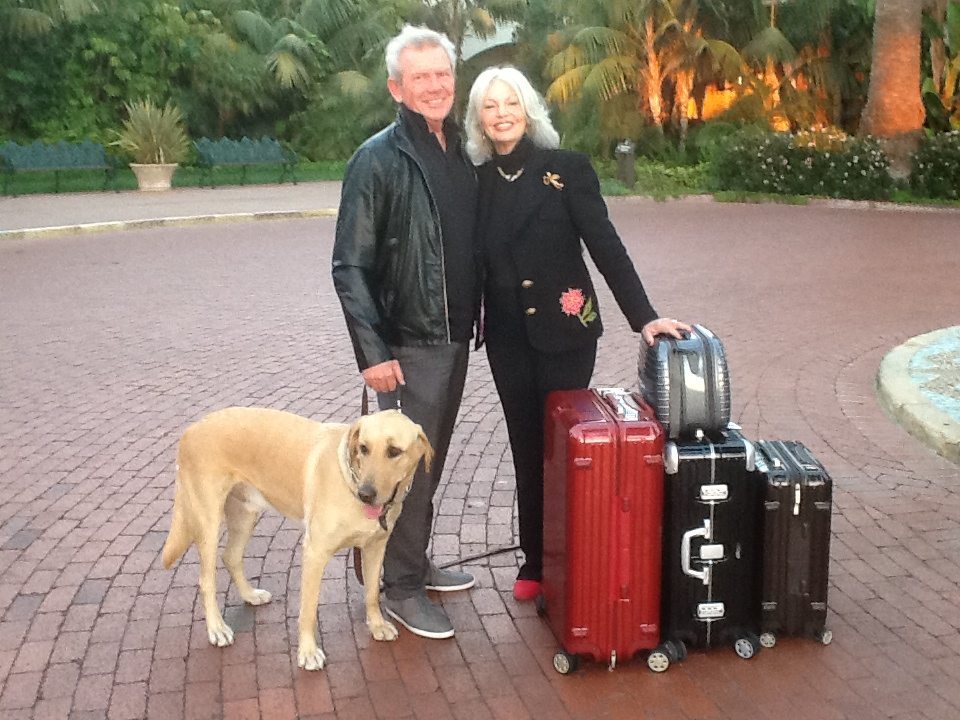 By Nancy and James Chuda founders of LuxEcoLiving Media Group and Healthy Child Healthy World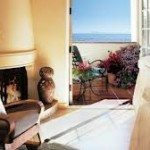 Santa Barbara California photos courtesy LuxEcoLiving
"I have traveled throughout the world and I have yet to feel the immeasurable sense of well-being as much as I have at the Four Seasons Biltmore." Nancy Chuda

ARE YOU READY TO V.I.P.?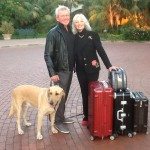 Rimowa is our travel choice for the Best Hotels in the World series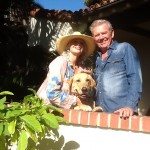 California dreaming doesn't get better. A two night stay including a couples massage, in room dining, a special pet massage, and an exclusive evening at Tydes restaurant at the famous Coral Casino gives new meaning for words of praise; luxury, delicious cuisine, health and well-being, with the one addition that puts the Four Seasons Biltmore at the top of the list for The Best Furry Friends Resort in the World.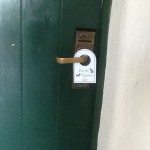 Check out the Special Pet Menu
The True Art of Relaxation and Rejuvenation is yours at the Four Seasons Biltmore in Santa Barbara California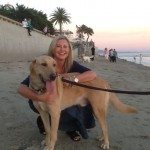 Travels with Journey and Friends is a new concept we have developed that promotes a healthier lifestyle for you and your pet. On this episode, you will meet two very special friends, Olivia Newton-John four-time Grammy Award winner and former Goodwill Ambassador to the United Nations Environmental Program and her husband John Easterling. But the real celebrity in their family is Raven a beautiful K9 German Shepherd who has an eye for Journey.
The Four Seasons Biltmore has one of the best Spas in America! WATCH: Journey's special massage as he gets prepped for his weekend with Raven on Butterfly Beach.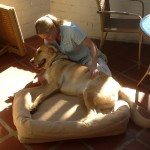 Nancy Spivak is a fantastic massage therapist. Our couples massage was superlative. One of the best! Her healing hands not only restored me but gave Journey exactly what he needed most…an aha bow wow moment.
"Journey was so happy and active when I arrived, but as soon as we began our massage session, he relaxed almost immediately. With Journey, I focused on his neck, back and haunches. He seemed to enjoy his lower back and his ears the most, even resting his head in my lap at one point. I approach a canine massage the same way I approach a massage on a person. The feeling of a dog's muscles is the same and the reaction to touch is often very similar. Massage has many of the same benefits for dogs as it does people, it can increase circulation, relieve minor aches and pains, calm the nervous system and releasing toxins stored in muscles."
I asked Nancy to explain the powerful healing affects of a brilliant line of organic aromatherapy. H. Gillerman formulas are so essential to relieve toxic stress.
"The products used during the True Relaxation massage come from the H. Gillerman Organics line of aromatherapy oils. The first of two oils used was the Stress Remedy, which includes pure essential oils of Lavender, Sandalwood and Tangerine. This oil blend helps create a euphoric relaxed state while calming and soothing muscle stress. For more of the therapeutic and healing benefits, I used the Muscle Remedy blend, a combination of essential oils including Birch, Basil and Vetiver. This blend is ideal after strenuous physical activity and for strained or overworked muscles."
No kidding! Especially after a days play with Journey on Butterfly Beach.
Jim experiences the Art of Shaving which offers true relaxation and the Best Shave in the World.
Every pet is a celebrity at The Four Seasons Biltmore. The staff is wonderful! WATCH: Olivia Newton-John and Raven prepare to check in.

Overlooking Butterfly Beach, adjacent to the Resort at the Coral Casino Beach and Cabana Club, Tydes offers intimate indoor and outdoor oceanfront dining exclusively to Resort guests and members of the Club.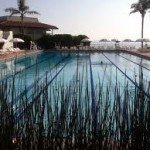 Tydes at the Coral Casino is considered one of the best restaurants on the Central Coast.Unparalleled panoramic views of the Pacific Ocean, Channel Islands and the Santa Barbara coastline create a true Riviera feel, while 1930s Art Deco motifs and Scandinavian modern detailing thoughtfully highlight the Club's original glamour and sense of luxury.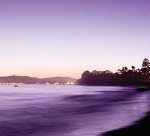 Located directly across the street from the hotel with magnificent sunset and ocean views, the luxurious informality at Tydes provides the perfect way to enjoy the company of best friends. WATCH!

Bella Vista at the Biltmore offers locally grown organic food. Some is even sourced on the property. A visit to Allesandro's secret garden made my day.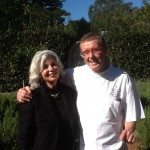 Allesandro Cartumini Executive Chef of Bella Vista Restaurant brings a taste of Italy to the table with superb finesse and dedication. You can't even begin to imagine how many meals he prepares each day. With top of the line equipment and staff, some of whom have been working for Bella Vista for over 40 years, Allesandro treats us to a tour of his amazing kitchen. WATCH!

The Secret Garden at the Biltmore. WATCH!

Love was in the air and Journey was dreaming  about his next travel adventure with friends.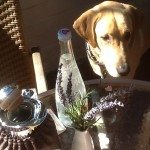 Editor's Notes: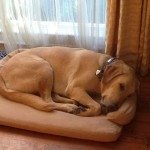 Tell them Travels with Journey and Friends sent you
Contact:
Four Seasons Resort The Biltmore Santa Barbara
1260 Channel Drive
Santa Barbara
California 93108 Tel. +1 (805) 969-2261 Fax. +1 (805) 565-8323 Directions And Map