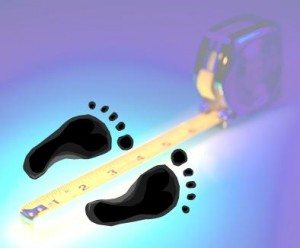 By: Molly Rovero, LuxEco Editorial Assistant
The Carbon-Free Home by Stephen and Rebekah Hren boasts "36 Remodeling Projects to Help Kick the Fossil-Fuel Habit" as part of the front cover title. This book is nothing like what I expected it to be, though the projects inside are just what the title made them out to be. A number of projects claim a time commitment of as little as an afternoon but are likely to have little effect. Many relate to cooking which the authors say only take up 4% of average energy consumption. So, if you are looking for a few small remodeling projects to help make your home a little bit greener this book is not for you. Its intended audience is those people who truly want to get rid of their dependence on fossil fuels in every aspect of their life, from inside to out.
Where else to start "kicking the fossil-fuel habit" than with the most expensive aspect? Energy use. This first two chapter explores the amount of energy used  on average and the systems available to replace those that require fossil fuels such as solar panels and wind turbines. The Hrens suggest that the reader makes an Energy Diary to keep track of energy used on a daily basis. It's free and only requires a paper and pencil. An increased level of consciousness will lead to a decreased level of energy consumption. Other categories include cooking, refrigeration and hot water with projects ranging in time commitment and cost. Throughout the book's 260 pages, resources, products and project execution instructions are detailed. Projects range from changing your light bulbs to building a solar oven. If desired you can even make a Humanure Hacienda to aid in the compost of humane feces. Not all projects are this radical though, and some can be deliciously rewarding like landscaped gardens, for which this book provides a number of suggestions, details included.
If you are looking to be completely carbon free (not depending on fossil fuels), and have time and money to spare, check out The Carbon-Free Home for how to get started today. Copies are available from sellers such as Amazon and Barnes and Noble but may also be found at your local library, which is where I found mine.