Imagine trekking on foot through the rhododendron forests of the Sherpa homeland of Nepal's Khumbu Valley that lies below the ice-capped Mount Everest where a vibrant Buddhist culture has thrived for centuries. Or, perhaps you would rather descend several thousand feet between waterfalls and lush bamboo into the Bifeng Gorge to see pandas play in China's natural reserve. The Erdene Zuu Monastery, the oldest surviving Buddhist monastery in Mongolia, which resides on wind swept plains at the historical cultural crossroads of Karakorum (the site of the 13th century capital of Genghis Khan's vast empire) may sate the adventure seeker who loves history. The animal lover may prefer and Indian safari looking for one-horned rhinos, wild buffalo, hog deer, Hoolock gibbon, pythons and tigers and elephants through India's fabled rivers, grasslands and jungles.
As thrilling as those expeditions may sound, one may need more than a map and airline ticket to find and fully appreciate nature's most precious, and often hidden, destinations. Asia360° is more than just a travel organizing resource for those that want to see Asia's most renowned and lesser known gems. The folks at Asia360°, lead by the Anna Griswold, are almost naturists and cultural anthropologists – passionate about the full traveling experience that immerses travelers in the full kaleidoscope of the natural and cultural senses that has made Asia so captivating for centuries.
Travelers are not passive observers. The will experience the authenticity of Asian life. The Asia360° travel guides will take them to both famed sites like the Taj Mahal and then on to destinations that delight the travelers' sense of surprise and adventure.
With many trip itinerary options, the Asia360° website is a veritable cornucopia of dream-worthy destinations with breathe-taking photos to get your mouth watering. A few highlighted ones include: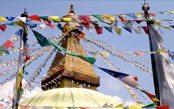 Everest: Mountains and Monasteries
A classic lodge trek to the heart of the Solu Khumbu, the Sherpa homeland where vibrant Buddhist traditions thrive and stunning vistas reign.
14 days from $3,295
Journey across the Roof of the World, a revered land where prayer flags, sacred monasteries, and amazingly hospitable people define life in the shadow of the highest Himalayas.
7 – 14 Days / Year-round, $3,795-$6,795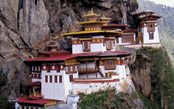 Natural Habitat Adventures: Bhutan: Spirit & Nature
Bhutan is a land steeped in natural appreciation. This small group, guided Himalayan adventure to the Lost Kingdom lends insight into this remarkable region.
12 Days / Feb & Nov, from $6,995
Myanmar – formerly Burma — is Southeast Asia's rarest jewel. If you wish to experience the Burma of old, it's still right here, as mesmerizing as it was for Kipling.
16 days, From $4,895
Cruise the Mekong River, discover French colonial Hanoi, safari on elephant back in the hills of Thailand – your adventure is limited only by your imagination.
12 – 21 Days / Year-Round, from $3,095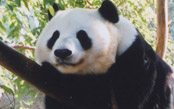 Natural Habitat Adventures: Wild & Ancient China
From endangered pandas in their natural habitat, to the Great Wall and ancient terra cotta soldiers, this special journey reveals China's natural and cultural splendors.
12 Days / May & Jun, Oct, from $5,995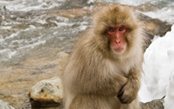 Natural Habitat Adventures: Wild Japan – Exploratory Trip!
Discover Snow Monkeys, Cranes and Other Natural Wonders of the Land of the Rising Sun
13 Days / Jan, from $8,995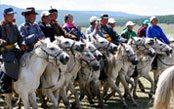 Naadam Festival in Genghis Khan's Mongolia
Explore a land where the plains, lakes and skies feel bigger than anywhere on earth, and take in Mongolia's biggest festival, where horses reign supreme.
16 Days / Jun, from $5,795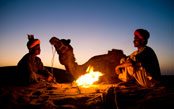 The Romance of Rajasthan with the Pushkar Camel Fair
This is the India of the imagination: explore forts, palaces and temples; ride a camel over desert dunes, watch the sun rise over the Taj Mahal.
16 Days / Oct, from $6,895