By Nancy Chuda founder and Editor-in-Chief of LuxEcoLiving and co-founder of Healthy Child Healthy World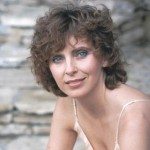 I lost a very close friend. She was and remains a bright light in our universe. She won a heroic battle and beat the odds…against cancer. But tragically, her faithful heart could not survive the toll it took to win. I wrote this poem in her memory.
Please don't despair for I know you all have cared
Life is full of gifts  each one of you have shared
My journey does not end
It is just beginning
Please do not despair as I know you all think it's unfair
Each of you have brought light, wisdom and love into my life
I know you care
Times were tough and more so rough but I had all of you near to help me handle my stuff
I always knew I had a mission
Long before I heard the word remission
I worked hard to make life change
And at times felt lost and strange
But having you near wiped away my fear and in my heart I hold you dear
For friends in life are what I have always valued most
I had more than I could have ever dreamed so I can boast
So when you think of me and I know you will don't lose time or stand still
Live each day not your past
Knowing that the love we shared will always last
Please don't despair my name is Claire
I lived a great life which is more than fair
I met the man I married, Tom, who is the love of my life
And had Catlin whose every footstep I will follow until and after he finds a wife
Just because our eyes won' t meet doesn't mean I won't be following your every beat
My only hope is for your happiness and health
May all your days be joyous and filled with lasting friendships which has been my wealth
Please don't despair
Never forget my name… it's yours… I'm Claire
Editor's Note:
Claire Malis Callaway was a founder of In The Trenches Productions "a development and production company made up of female writers, producers and actresses who made a darn good living at it 'til they made the ultimate Hollywood faux pas and turned 40. Not quite ready to retire, we decided to combine our 200 years of experience and connections in the entertainment industry and dream a new dream.
Claire is survived by her husband Thomas Callaway and her son Catlin Callaway.