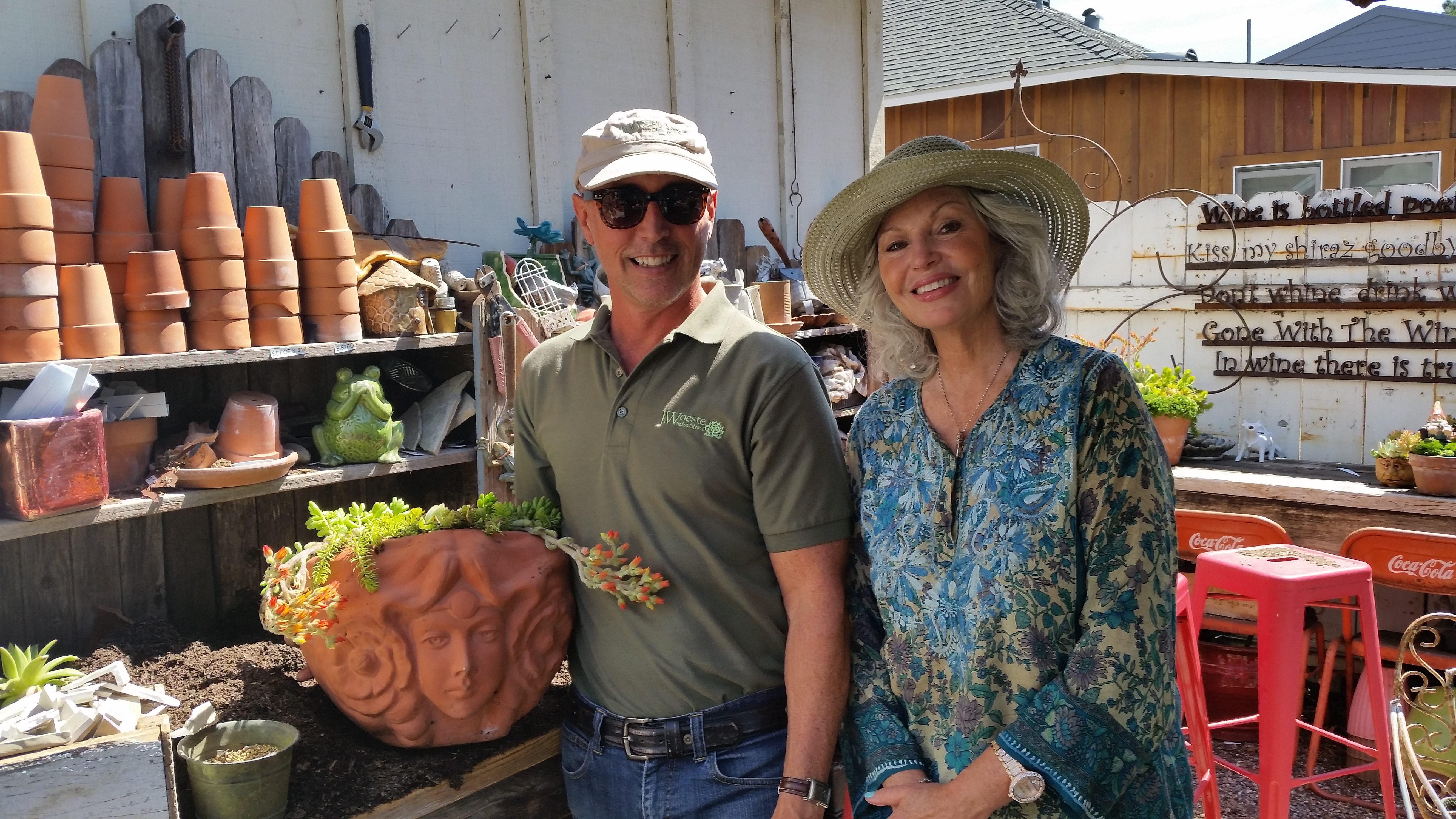 By Nancy and James Chuda founders of LuxEcoLiving and Healthy Child Healthy World
Gardening is my therapy
" A garden to walk in and immensity to dream in– what more could he ask? A few flowers at his feet and above him the stars."  Victor Hugo, Les Miserables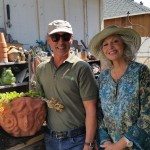 Jefferson Woeste and Nancy Chuda LuxEcoLiving
Woeste's Garden Los Olivos California
Direct costs to agriculture total $1.5 billion (revenue losses of $1 billion and $0.5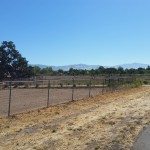 billion in additional pumping costs). This net revenue loss is about 3 percent of the state's total agricultural value.
The total statewide economic cost of the 2014 drought is $2.2 billion.
The loss of 17,100 seasonal and part-time jobs related to agriculture represents 3.8 percent of farm unemployment.
428,000 acres, or 5 percent, of irrigated cropland is going out of production in the Central Valley, Central Coast and Southern California because of the drought.
It's going from worse to worst each week in California. The drought has nearly depleted the state's surface water—which is seen being reduced by about one-third this year. Farmers in California have turned to groundwater to keep crops irrigated.
All this bad news and brown lawns keeps us aware of how global climate changes are affecting our lives and our planet. But it also sends a calling to people who love to garden to find more creative ways to enjoy the art form without the need of water.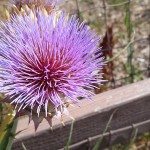 Add a little Whimsy to your Life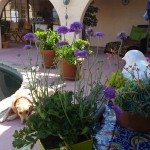 You would never know there was a major drought on the Central Coast of California when you visit Jefferson Woeste's magical nursery and garden. He treats each every spike as if it were his own. Everything gets recycled, replanted and re-purposed resplendently.
Gardening is also one of my favorite passions in life. I just love to feel the soft warm worm  trodden earth build up under my fingers. There is something so "rootimentary" and enjoyable about watching your garden grow and flourish.
Well, this year we had a bit of set back due to lack of rain and water rationing. In fact, most local folk say they have never seen it this bad. Even the live California Oaks which are very hearty trees and can withstand severe droughts are looking wilted.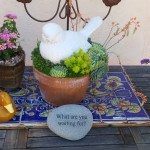 On a very hot and dry summer day I stopped in to chat with Jefferson in his beautiful one of a kind garden and wound up falling head over heels with baby cactus and other wonderfully decorative plants that are drought tolerant. WATCH!

Editor's Notes:
Visit Jefferson Woeste's Garden in Los Olivos California at 2356  Alamo Pintado and bring some of your own whimsy to include in your special garden. Call (805) 693-1951.