By Nancy Chuda  founder and Editor-in-Chief of LuxEcoLiving and co-founder of Healthy Child Healthy World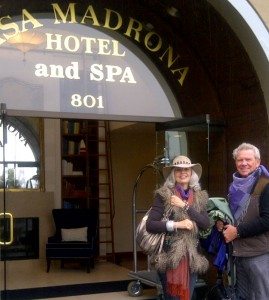 Summer is here. You feel like you need a break. A two-night stay, somewhere not too far from home. A place once discovered, you will want to return to every year.
DREAM in LuxEcoLiving style
Close your eyes. You could be in Positano or Portofino Italy. Instead, you avoided airports and check-in madness and you landed in Sausalito harbor and are staying at the world class, Casa Madrona Hotel. And for the money you saved you can extend your massage treatment at the Spa to 90 minutes.
A Boutique Hotel does not describe the natural beauty and amenities provided by the accommodations and the view here at the Casa Madrona.
Luxurious, elegant, comfortable and most of all quiet. Sleep is a luxury know matter where you are.
I'm particular about linens and mattresses. At home, I prefer a Mary Cordaro Organic Mattress. We have slept so comfortably for years thanks to the design quality and organic ingredients in Mary's products.
When our Green Home was chosen as Los Angeles Magazine's Design Green Home of the Year and shown on Oprah with Leo Di Caprio, we got so many emails from people wanting to learn more about our bed.
So stepping away from our cozy nest sometimes presents issues. Not  at Casa Madrona. You won't miss your own bed, in fact, you might opt to stay a third night. Here's why. I asked questions and the hotel staff was quick to respond.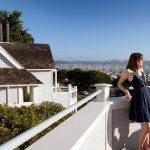 1. What is the name of the mattress you provide for hotel guests?
Sealy Posturepedic Cushion Firm Euro Pillowtop
5 Star Luxury Crest T310 Count Satin Stripe
Like most landmarks, Casa Madrona underwent renovations. The contemporary building and all Hillside Cottages below the 5th level (for a total of 46 guest rooms) as well as the spa were renovated in 2011. But what makes the renovations so special are the "green" amenities, choice of sustainable materials and a impeccable comfort level. The word is relax from the minute you enter till you depart…. begrudgingly, I might add.
Not only is this a special resort destination as Sausalito has so much to offer but a special arrangement can be made for an occasion, engagement announcement, weddings, or anniversaries. You and your guests can dine aboard a magnificent yacht in the harbor.
REJUEVNATE  at the Spa
I was treated to a magnificent NEW body treatment. The Lemon Meyer Scrub…. so delicious! Lemon is one of my favorite flavors. Ask for Elizabeth one of the stellar esthetician's at the Spa.

Exfoliation is key to keeping supple skin and reducing cellulite. The treatment includes a complete body scrub using organic sugar and lemon extract, followed by a hot stone massage to lock in a heavenly warmed shea butter for deeper relaxation. The treatment (60-90 minutes) concludes with an additional warm wrapped blanket or (cocoon) to stabilize the body temperature and to further induce the absorption of the cream into the skin. Additionally, Elizabeth works on the scalp and face using acupressure points to reduce puffiness and nasal congestion. End result? Perfection in terms of mind, body, and sense of well-being.
DINE at LuxEcoLiving4U Restaurant Picks

Shushi Ran is a fantastic restaurant just two blocks away from the hotel. If you are craving sushi don't miss it!
The Spinnaker was divine! You can't believe the view! We arrived in total fog and when cocktails and our first course was served, it lifted and we could see the San Francisco skyline in lights. What a memorable dining experience. Chef Phil Collins knows how to prepare fish and our server Sue had great expectations for our raving reviews based o her suggestions. All great!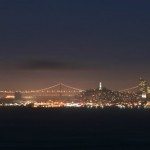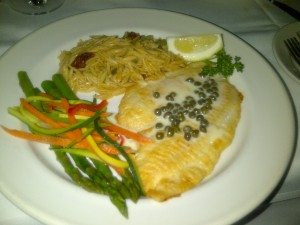 Cibo for breakfast is my pick for best organic restaurant in Sausalito.Cibo pronounced "Chee-bo" = food is a simplistic vision for how food should be purchased, prepared and enjoyed. Plus, a great atmosphere. Plenty of room for moms and toddlers. And all the right healthy food choices for them too.
It was raining when we arrived. We both felt like ordering something warm and nourishing.To get us started, Tera Ancona, the owner suggested we try their signature brew. Freshly roasted Blue Bottle El Salvador 50/50 coffee, served a cup at time and brewed especially for each customer   was the perfect morning wake-up. It tasted great and the wait was less than an instant. San Franciscan's are very picky about their beans, where they are grown, and how the beans are roasted. I decided you can't get a bad cup of Joe anywhere in SF.
Tera had a couple of suggestions and we can't thank her enough!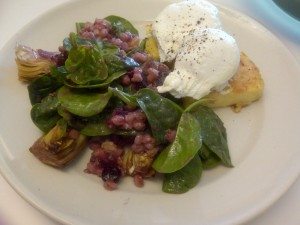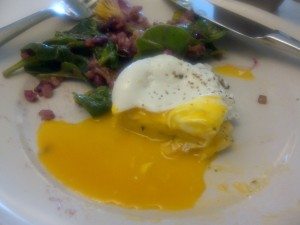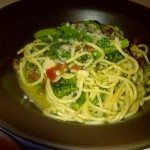 The next day we headed down Bridgeway in a light rain and discovered The Lighthouse for breakfast. This is another great LuxEcoLiving4U pick. Located a couple blocks  from Casa Madrona, easy walking distance but brace yourself! You're about to indulge in one of the heartiest break the fast meals. The aromas from this seaside cafe will sweep you off your feet when you land a table or seats at the counter. Either one is just fine.
I don't mind waiting when the "locals" rave about a place. And they do! Do not attempt to diet! And don't even think of ordering an egg white omelette.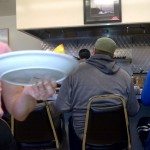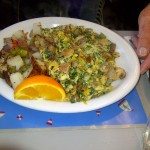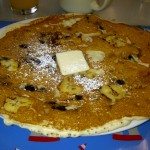 Our two night stay at Casa Madrona was truly one of the most luxurious experiences we have had in California. Between the sheets, the special spa treatment, and all the delicious meals  we couldn't have asked for a better mini-vacation.
As far as exercise, the next time we visit Marin county we will bring our bikes. Check out our LuxEcoLiving4U pick on two wheels. And watch for James Chuda's review of the  one- of- a- kind hardwood bicycles made by hand with a waiting time of 6 months. Renovo is the way to go!
SHOP for something special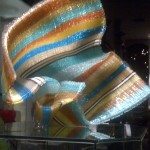 Editor's Note:
A LuxEcoLiving Moment to Remember