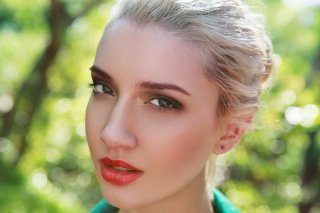 Candice Held Dresses
By Dow-Yung Kou Lux Eco Living Editorial Assistant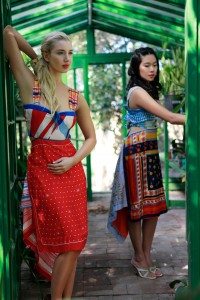 Photography by Britni Jaffee
Creative Direction, Styling, and Hair by Autumn English
Make-up by Jacky Fan from temptu
Models Juelles Chester, Dow-Ning Kou

Saving the environment is not just about finding rare and exotic eco-friendly materials. In fact, sometimes it can be as simple as extending the life of the clothing already in our closets. Candice Held Designs based in Los Angeles epitomizes the upcycling chic movement in the Eco-World. Her ready to wear vintage scarf dresses are both chic and resourceful. She mixes beautiful vintage scarf patterns and colors to create one of a kind statement pieces. Candice's dresses have inspired us at LuxEco Living to think outside the box when it comes to sourcing eco-conscious materials.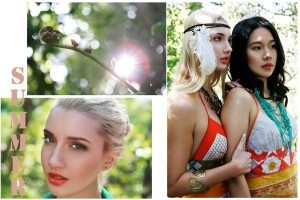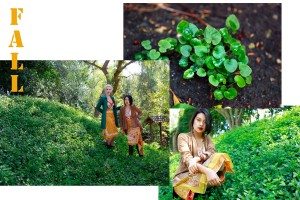 Candice Held a now local Angeleno fashion designer, studied first as a professional dancer. Her love for dance helped her appreciate the female form, and her designs illustrate her knowledge of highlighting the elegant curves of a woman's body. These skills coupled with her love for repurposing thrift store finds guided her to study fashion design at the New York Fashion Academy in her hometown of Seattle, Washington.
Candice's eco-conscious design eye is admired by many and has made a name for herself in the eco-fashion world and beyond. This is most apparent when it comes to her large celebrity following with A-listers such as Halle Berry, Beyonce, Britney Spears, Christina Aguilera, Jessica Simpson, Carmen Electra, all wearing Candice Held Designs.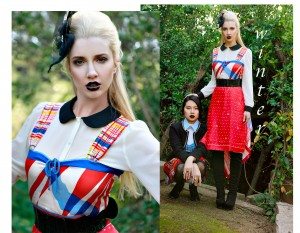 Candice Held Dresses have truly established a niche of effortless chic in the eco world.
To purchase one of Candice's lovely and orginal one of a kind vintage dresses visit www.candiceheld.com/store