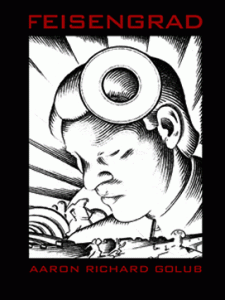 By Nancy Chuda, Co-Founder of LuxEcoLiving.com and Healthy Child Healthy World
Review of "Feisengrad " by Aaron Richard Golub

In a world gone mad with political idiosyncrasies, lies, corruption and deceitful ways and means…. enter the "hatch" and birth of Feisengrad.
A not so homely "Catcher In The Rye Bread," by Aaron Richard Golub. No Cliff Notes needed unless you want an Umpire in The Z to strike you Out.
Golub makes perfect sense of today's publishing world which is why he chose Amazon's CreateSpace self-publishing platform. And he just may get The Golden Carrot Award.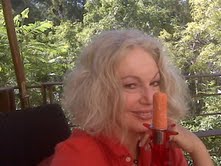 "You used to be stigmatized if you published your own book, but those days are fading," said Golub. "Why should I spend the next three years trying to get my book published when I can publish it right away online."
When his first book, The Big Cut came out through St. Martin's Press, Golub claims, "I was in the top 10 on the LA Times bestseller list and they wouldn't spend any money on marketing. This time, I don't have to share 90% of the royalties with the publisher," he said. "The royalty spread is much better through Amazon."
Golub's new Kindle book is called Feisengrad. A hilarious comic book for grown-ups.
Instead of pimples, the real spoiler alert for Caufield, Feisnegrad ONLY has three days to prove his worth. Born on a Monday to loving parents who run a grocery store, he enters a world called The Z. A somewhat familiar place once you get to know the characters, inhabitants, namely called plow7s.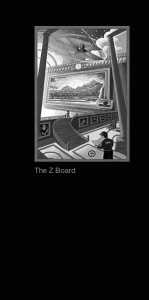 Not your typical Manny, Moe and Jacqueline. Instead quasi Vegans who subsist on the diatribes and downfall of their peers while popping magic vegetables like Pez candy: Northern Vegetable and Southern Vegetable. It's quite a cornucopia for a place where the plows, governed by an indoctrinated and sometimes intoxicated Z dick-tatorship, slips through the cracks. Of eggs.
What makes Feisengrad such a great read are the accompanying graphics which unveil the crusade of a "manly man" whose only desire is to follow his OWN footsteps. He gets lost then found but ultimately  buries his woes in an unattainable boob. Part of Feisengrad's crusade is up for the grabs and the good time feeler uppers of finding a job, friends and a girlyfriend. Losing his virginity is one monumental moment. And another, a visit through a secret door to Casa Blanca, a place where the hops in  beer turn cytoplasm into nucleic pandemonium. Bloodied  and weary Feisengrad heads to his home on Dirt Street.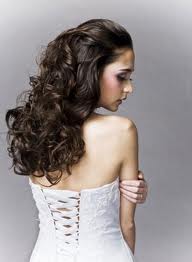 The sequence I liked most, having labored through a world that sometimes seems very much like my own, was Feisengrad's first crush. Not his bones. His heart. On Power Street lives a beautiful, undeniably beautiful creature, named Grot. She has long dark curly hair.The kind that gets tumbled into knots once the sex act begins. But what begins instead is the earliest recollection of the author's first moment of what Joseph Campbell refers to as " follow your bliss." A time in every human beings life when one feels passion and love in a sacred and safe way.
What Golub, as Feisengrad's muse reveals, instead, is innocence. Unadulterated and untouched. What  Grot and Feisengrad achieve for the reader is a  deep-seated yearning for that wanderlust moment to happen again. And again. Thank goodness. I'm still a believer!
Feisengrad by Aaron Richard Golub is available on Amazon.com, Feisengrad.com, Kindle and through Barnes & Noble.