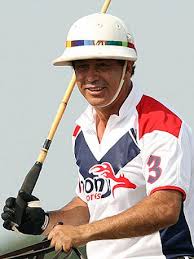 By Nancy and James Chuda founders of LuxEcoLiving and Healthy Child Healthy World
Buelton California at the Circle JB Polo Ranch photo credits LuxEco Living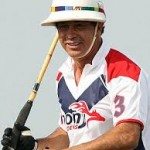 Home to Charlotte and Joel Baker the Circle JB Ranch welcomed some of the worlds greatest polo champions both riders and horses. The event marked the 3rd Annual Santa Ynez Valley Polo Classic to the field where Platinum versus Happy Canyon Vineyards helped to raise critical funds for People Helping People whose mission is dedicated to improving the lives of men, women and children in Santa Ynez Valley.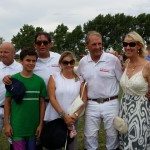 Charlotte and Joel Baker with family and friends host the  3rd annual Classic Polo event at their private ranch.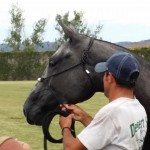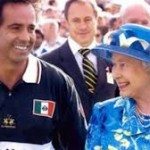 As the presentation of colors and national anthem welcomed the team players to the field, a moment of silence and due respect was felt for Carlos Gracida who passed away in February on the field after having led Platinum Performance to victory for the past two Polo Classics. Gracida was best remembered for his golden years in the sport. In 1994 he won nearly every possible tournament in the game including the Argentinian Triple Crown of Hurlingham, Toruguitas, and Palermo. That same year he also won the US Open and British Open Gold Cup, becoming the only player in history to win the Grand Slam of Polo in 1987, a feat he later replicated twice, in 1988 and 1994. WATCH! His fine spirit coupled with his amazing career of wins led to this years presentation of the "Carlos Gracida Sportsmanship Award."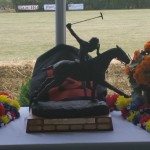 Presented to team Happy Canyon Vineyard, Tom Barrack and son T.J. both natives of the Santa Ynez Valley along with Mariano Fassetta of Argentina became the recipients of this spectacular trophy thanks to the generosity of First Bank. Barrack a Santa Ynez Rancher has won, at least once, every major 20 goal, 12 goal, and 8 goal tournament at Santa Barbara Polo Club. A superb player whose wins have carried him across continents, while his films (the family owned Miramax Studios)  circumference the world. Barrack also owns Colony Capital, a Los Angeles based Investment firm.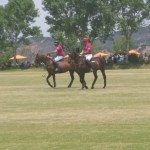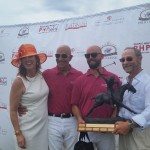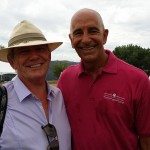 Tom Barrack post win with James Chuda LuxEcoLiving A delicious luncheon was served tent side entertaining no less than 300 VIP patrons. It was a glorious day in the valley and ladies and gents came properly attired. Beautiful custom made hats, some with lace and rhinestones and others with feathers competed against a back drop of  distinctive chukker  moves. Horses spinning and turning, racing furiously from end to end, legs gripping leather on lather… it is truly the sport of kings.
I had a chance to learn more about People Helping People. Dr. Maryann Evans has been an instrumental leader and tremendous supporter from the inception. WATCH!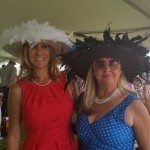 Runners up for the Best Hat in the Valley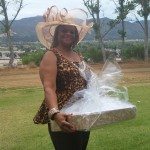 Mayisha won best hat and ensemble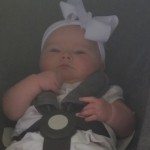 "Don't you just love the baby's hat?" But when it comes to the heart of this valley its all about  people who are in need and under served. With all the wealth and history that lingers here and repeats from one generation to the next what matters most to folk and kin is the gift of giving.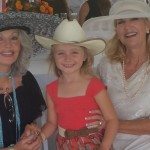 Leigh Layman and her beautiful grand daughter Claire get my vote for best hat. But I'm afraid they were a bit upstaged by a woman wearing a peacock on her head. Certainly a bird of different colored feathers.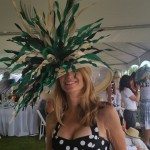 Editor's Notes For more information about People Helping People and how  you can help change lives for the better contact 805-686-0295 ext 104