By Nancy and James Chuda founders of LuxEcoLiving and Healthy Child Healthy World
Oslo Norway, The Chuda's  for LuxEcoLiving

What could be better. Two nights at The Thief in Oslo followed by an eight day cruise on Windstar's Windsurf. But first get ready to experience one of the most magnificent spas in the world… watch!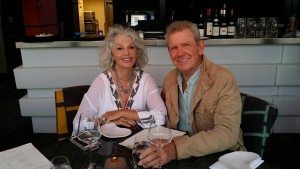 The Thief gets our vote for one of the best hotels in the world. Unsurpassed beauty, excellent service, fantastic cuisine and best of all a delightful culture unto itself. The Norwegians really know how to enjoy life. And if you travel to find untouched beauty and nature … this experience is for you.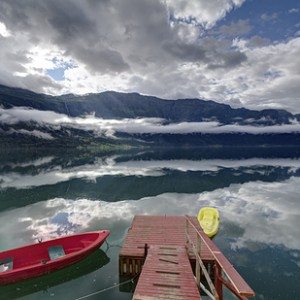 Art by Bart/Art by Bart
WE LOVE NORWAY- 22 Reasons why others do too. They knighted a Penguin isn't that cool?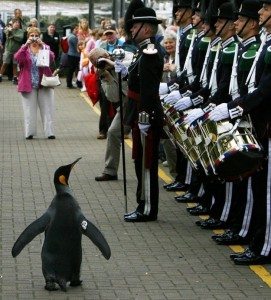 If your thinking of stealing away for a romantic weekend and are dying to leave the confines of your neighborhood haunts which by now are pretty boring… then book a flight on one of those Scandinavian airlines, don't expect much, in fact nothing at all in economy class except the sweet dispositions of the flight attendants. When you land, get ready for one of the most amazing stays in the Norwegian part of the world, Oslo.
The Thief, truly a favorite among locals, whose sense of pilfering art (Edvard Munch's The Scream) name comes to mind. This icon is in center and sweet spot of Tjuvholmen. And it's name makes you want to beg, borrow, and steal to languish in it's luxury.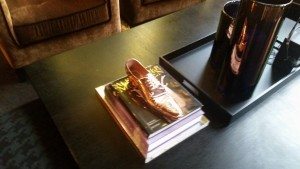 Step inside the lobby of The Thief and you become engrossed by the artful and whimsical interior designs. The view from our suite was spectacular.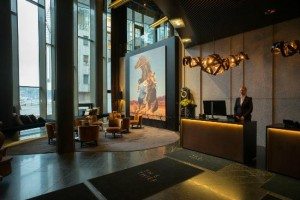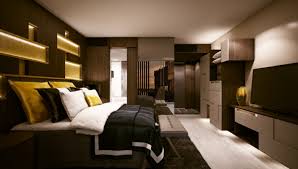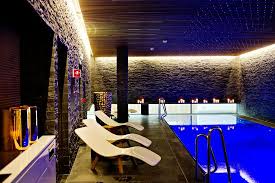 Small but oh so inviting. Only 118 rooms and you hardly know whose in them. Set against the backdrop of one of the coolest Norwegian inlets- The Thief towers over and is the gemstone of the Nordic Choice Hotels chain. And there is originality in everything from the casual style in which guests enter and retreat.
You can literally live in your custom robe and slippers and steal away to the Spa and not be seen for hours. The treatments are excellent and so are the homemade elixirs made by an herbal mixologist clad in sauna and steam bath attire. Don't mistakenly drop your towel under any circumstances. The mix in the Thief Spa is very young and very rock star savvy. A one piece, black bathing suit will do.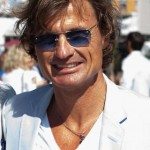 All good things happen for billionaires who want to showcase their art.
Petter A. Stordalen's collection brings elevated meaning to anyone who engages in the opposite of artificiality. The Thief is positively stunning!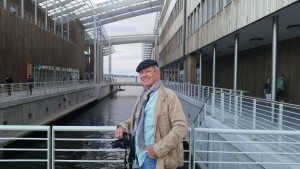 Traveling with an architect can be challenging especially when you are in the process of reviewing hotels. We are happily married (36 and counting) with definitive tastes. Mine is for hauté organic cuisine and luxury and his is for sustainable structures.
The Thief has it all. Top of this list for this part of the world. Oslo is way ahead of the curve for green sustainable living. There is a beaten path along the waters edge that although packed with tourists seeking the best eateries, they leave no trace of themselves or litter. The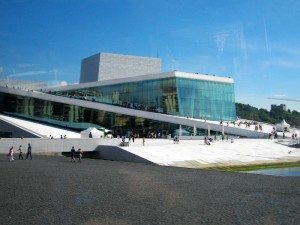 architectural footprint of some of the high rise structures are contemporary. Oslo is known for its cutting edge architecture.  From two of Europe's most outstanding 21st-century landmarks – the Oslo Opera House and Renzo Piano's Astrup Fearnley Museum are not to be missed.
Along with the buildings themselves are museums and galleries where architecture is explored historically, artistically and culturally. The harbor (which the two new icons overlook) is the best place to begin almost any tour of Oslo, and the one we took probes deeper inland it leads through streets lined by examples of architecture from various centuries, including a look at how distinguished older buildings have been repurposed to modern uses.
Half of the schools and homes in Norway's capital are heated by burning garbage to generate electricity
Politics
I love the fact that Norway has a Minister of Children, Equality and Social Inclusion. For decades – the political role of women in Norway has set landmark goals. The first woman prime minister of Norway, Gro Harlem Bruntdland, may be best known to Island Tides readers for her chairing of the World Commission on Environment and Development. The landmark report "Our Common Future" is often just known as the "Brundtland report."  She also made dramatic changes to Norwegian society when she appointed 40% women to her government in 1986. It was not an easy move to make. Brundtland said she had to consciously sacrifice a generation of strong male leaders to take a meaningful step for women's rights.
Today in Norway, the government still reflects gender parity. And the move to equal rights did not stop there. Norwegian women are by law 40% of corporate board rooms both in government-run enterprises and in the private sector.
A Must Do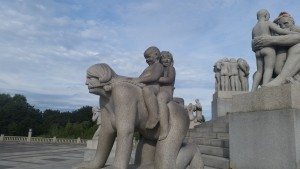 Visit Vigelandsparken is one of Norway's most visited attractions with more than one million visitors every year.
The unique sculpture park is the life work of the sculptor Gustav Vigeland (1869-1943) with more than 200 sculptures in bronze, granite and cast iron. The bronze statue of the little Angry Boy (Sinnataggen in Norwegian) is among the most famous sculptures, along with the Monolith (Monolitten) and the Wheel of Life (Livshjulet).
Vigeland was also responsible for the design and architectural outline of the park – a monumental artistic creation with a human message that is well worth seeing.
Amenities Are A Must
Nowadays in any 5 star hotel guests can and do expect more. Here's what I found fascinating and generous about The Thief. If you think you forgot something and you probably did check out the closet and open the drawers. iPod dock and stereo, hair dryer, iron, Nespresso coffee machine, bathrobe, slippers and a "shopping drawer," a kind of minibar selling socks, condoms, earplugs, nail polish, toothpaste and the best hair gels and wax. I mistakenly used the wax as a make-up remover because the insensitive security check person at the airport stole my expensive product. Don't you hate traveling?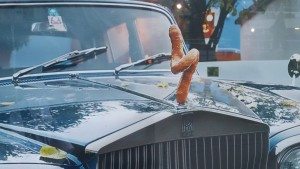 LuxEcoLiving -Art for the sake of art- photo credit
Breakfast was heartfelt and delicious.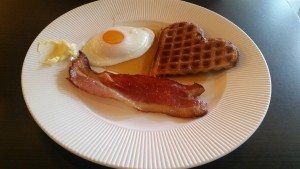 Oslo has some of the finest dining in the world. Fresh fish is available 24/7 in every local restaurant. Fish is the pride of Oslo. You can't imagine fish until you have tasted it here.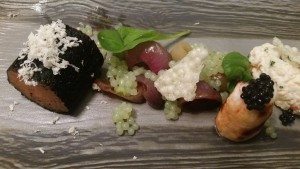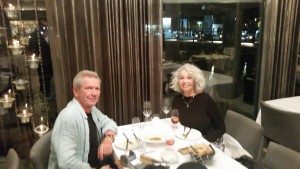 And when I say shrimp I mean fresh wild caught.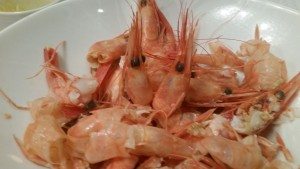 Oh and one last thing. The Spa has one of the most beautiful custom designed indoor pools. Second on my list for soaking in splendor. And you must experience my first in Gstaad Switzerland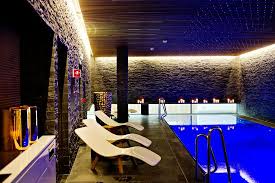 DO NOT MISS THE FOLLOWING:
THIEF ROOF has the best view in Oslo, a panorama of the fjord, the forest-clad hills and the capital's new skyline.
Fresh champagne and summer cocktails characterise the bar menu, mixed by Head Bartender, Chris Grøtvedt. Chris values good craftsmanship and only uses the highest quality ingredients. Light snacks are served at the seated section within the roof terrace.
The hotel's rooftop bar and terrace, entry to the nearby Astrup Fearnley Museum, whose new Renzo Piano-designed galleries include works by Damien Hirst and Jeff Koons all free with unlimited use with your room key, the best hot breakfast buffet in town. And my favorite, Room Service, which places The Thief on the pedestal in Oslo as being the only hotel that offers 24/7 service.

And if you are thinking of stealing one of the most beautiful Norwegian hand loomed blankets at the end of your cozy king bed you better think twice. Those seemingly little reading lights attached to the headboard have laser vision. You might get caught! But then again you could say it was just a cover up.
In Norway (Tromso) you can actually chase the Northern Lights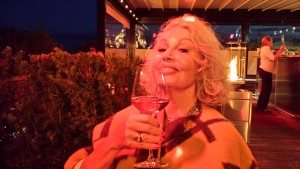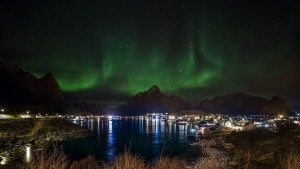 Editors Notes:
The Thief, Landgangen 1; 47-24-00-40-00, Oslo; thethief.com/en.