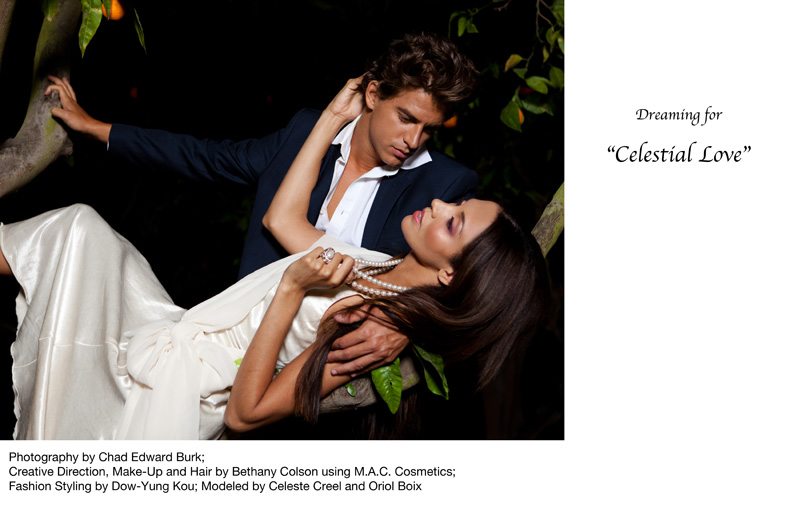 By Dow-Yung Kou, LuxEco Editorial Assistant
Sometimes a dream can go a long way. This cannot be more true for the 3 designers featured in this spread. Carrie Parry, Emily Factor, and Deborah Lindquist all at one point had a dream to create responsibly, and it was through their imagination and will power that they have created successful and beautiful lines that are trendsetting not just for the Eco-Community but for the world.
Carrie Parry is a seasoned designer with a strong background in fashion design from Central Saint Martins in London. After working in the industry she began to see the environmental impacts of the industry as well as the poor labor standards and conditions in the supply chain. In order to better address these issues, Carrie worked for a non-profit organization called Earth Pledge and began taking a graduate program in Socially Responsible and Sustainable Apparel Business at the university of Delaware. From these experiences she began her own clothing line that was supplied by the Panchaculi Women's Cooperative. Carrie Parry believes that,"some of the best opportunities and experiences are in the most unlikely of places"
Deborah Lindquist studied at Parsons School of Design in New York. Deborah uses reincarnated and vintage fabrics in her beautiful couture wedding dress designs in order to address the toxic impact the industry has created. Deborah's eco-conscious clothing line was launched in 2004. Her goal is to combine environmentally responsible fabrics with cutting-edge designs, and to show the world that there can be high-fashion environmentally conscious clothes out there.
Emily Factor earned her BA in fashion design from Central Saint Martins in London. She is a budding artist with a clear direction, and as a great passion for utilizing ethical practices in her design. Her fabrics and dye's not only are 100% eco-conscious, but effortlessly beautiful. Emily is inspired by the natural world and finds her inspiration for her pattern making and clothing design from all around her.
"Dreaming of Celestial Love"
Photographed by Chad Edward Burk, www.chadburk.com/
Creative Director and Make-up/Hair by Bethany Colson using M.A.C. Cosmetics, www.bethanycolson.com
Fashion Styling by Dow-Yung Kou
Modeled by Celeste Creel and Oriol Boix