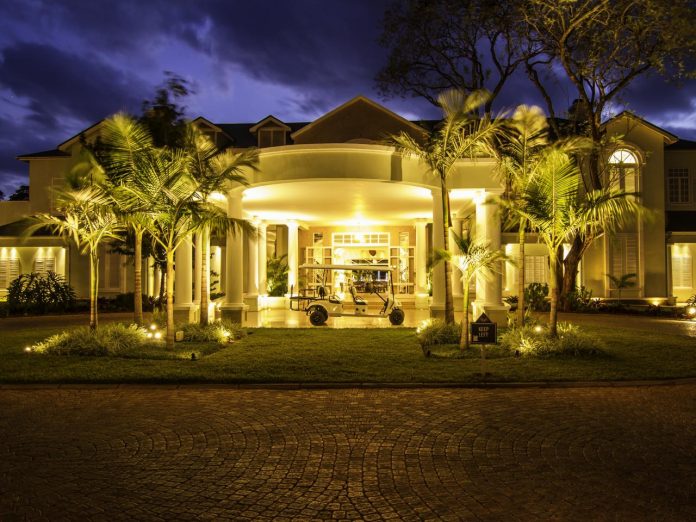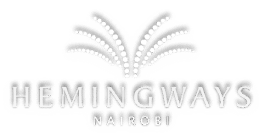 Heading to Kenya or parts beyond… don't miss Hemingways in (Karen) Nairobi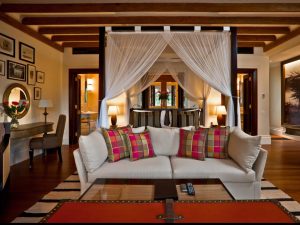 TravelSmith Presents: The Chuda's Out In Africa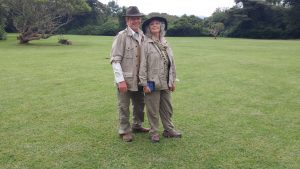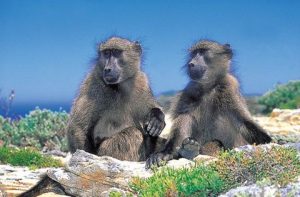 Visiting Africa became a passion of mine when my dear friend Meryl Streep portrayed the beautiful and bold Karen Blixen in the film Out of Africa based on the autobiographical book by Isak Dinesen ( the pseudonym of Danish author Karen Blixen) which was published in 1937. WATCH!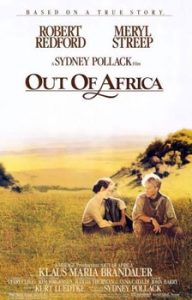 I was a film critic in 1985 for KABC news the year Sydney Pollack won for Best Director along with 10 additional Oscar nominations. Sydney was a friend who I admired greatly. His inspirational dedication to the filming of Out of Africa remains prominent within the South African and Kenyan culture.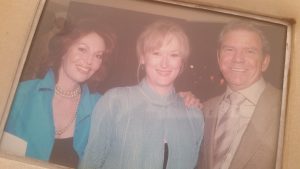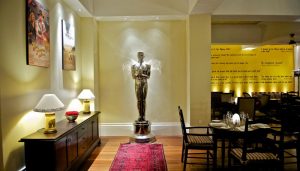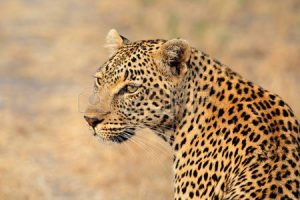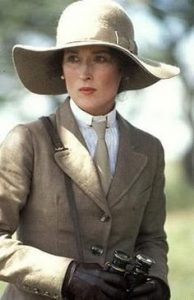 I was awestruck by her brilliant performance and longed to visit the place she adored.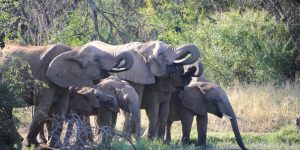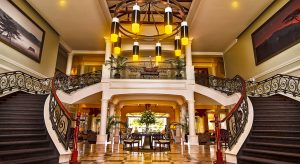 There is only one place in Nairobi… The Hemingways is historic. The grounds are magnificent and the view of Ngong Hills from your terrace translates the love and passion that Karen Blixen held for the land she so dearly loved. Having been a fan of Dinesen's work for years, it was the perfect place to stay (en route to Kenya) for one night… however, the mistake I made in planning our itinerary was not to have spent at least three in this charming township aptly named Karen for its namesake and heritage.
The cuisine at Hemingways is sought after throughout the world. Travelers from Johannesburg and Cape Town make this a favorite watering hole destination before embarking for the bush. Chef Archie is truly a star!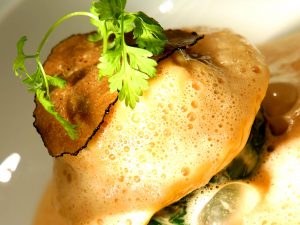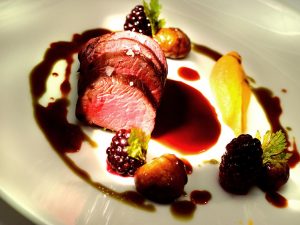 Our suite, I was told, was occupied by Meryl during part of the filming, so it was fitting we could reside inside this inspirational environment overlooking the Ngong Hills where Deny's Fitch Hatton remains in peace.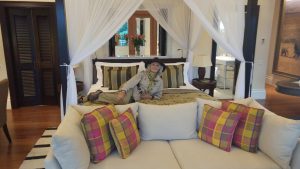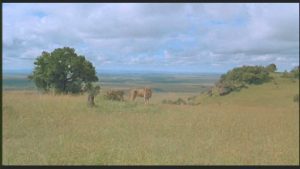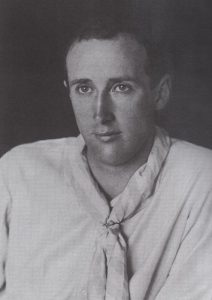 One of the greatest sites in Nairobi Kenya and all of Africa, is the Karen Blixen Museum. Jim and I were given a private tour of the residence where she lived.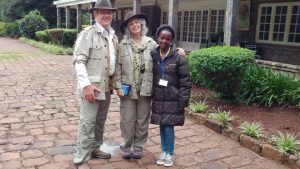 Built in 1912 by the Swedish engineer Åke Sjögren, the bungalow-style house was bought by Karen Blixen and her then-husband, Baron Bror von Blixen-Finecke in 1917. The museum is situated in the upscale Nairobi suburb of Karen, a town that was created by the parceling out of the coffee farm's land after Blixen's return to Denmark. Standing in rooms throughout the museum where Karen entertained, loved, wrote and most of all developed a pride and yearning for what she lived for…. the unrequited dedication to the memory of Deny's Fitch Hatton… gave us a real glimpse into the wanderlust beauty of the place she called "her" Africa. And from my terrace I could hear her written words. (I tried my best to simulate her native language but fell way short of the magical talents of my friend Meryl and her perfect punctuation and accent. Her words!

TravelSmith: What To Pack for Kenya

It's a dream to have a website that shows you every detail of every item you are considering purchasing. TravelSmith is known worldwide for its efficient service. You order online, they ship it, and if it doesn't work out you return it at no cost. Finding stylish safari clothing anywhere in any city is a challenge but with TravelSmith we sported selections that not only fit perfect but traveled unwrinkled upon arrival. I was very impressed by the workmanship and comfort of the Women's and Men's  Bush Poplin Safari Jackets Jim and I selected. The Qwik Dry T Shirts are a MUST. And for me, the Women's MerrellMoab Ventilator Hiking Shoes were the best idea … and when I tell you I lived in those shoes morning, noon, and night on the bush drives for hours and my feet felt like they were encased in a cloud… so comfortable.

The Hemingways is considered the best boutique hotel in the region. With only 45 rooms, and gardens that take your breath away on this plantation-style property, the bedrooms each have a private balcony overlooking the majestic silhouette of the Ngong Hills.
Following their trail to safety
Editor's Notes:
The Hemingways Hotel Address: Mbagathi Ridge, Nairobi, Kenya Phone: +254 20 2295013
I dedicate this article to my friend Sydney Pollack whose vision won him an Oscar for Out of Africa which remains as one of the most beautifully scripted, enacted, with cinematography that reveals Africa as it was and needs your help desperately today. And to the Sheldrick Foundation and Ann Smith whose efforts to save these innocent animals from the loss of habitat and their lives.
A TRULY UNIQUE GIFT FOR SOMEONE YOU LOVE