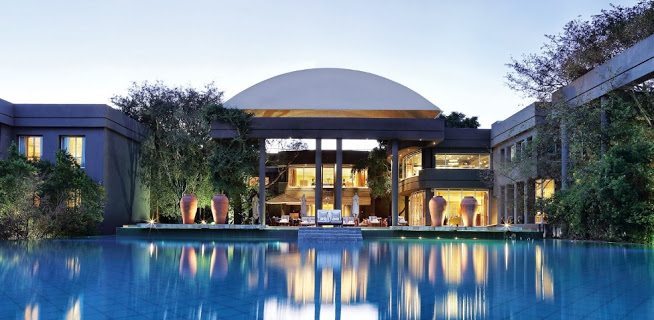 Journey with us to South Africa the home and heritage of Nelson Mandela. The Saxon Villa and Spa is one of the most  beautiful hotels in the world. One of the best chefs in the world, Werner Snoek resides here at Qunu Grill. For the ultimate African experience, his creations are derived from Saxon's Organic gardens.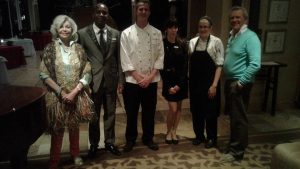 A fabulous meal at Qunu thanks to chef Snoek and his team
 

Situated in a private enclave of homes in one of the most historic residential areas in all of South Africa, Sandton makes it ideal for business travelers, but it is equally favored by those en route to safari destinations. And what made our first stop in South Africa so exciting was the incredible hospitality of the staff at Saxon and the divine inspiration of  its history. However, luxury doesn't begin to describe the ultimate beauty of the gardens, spa and pool. The main hotel was once the private residence of businessman and philanthropist Douw Steyn and Saxon has hosted celebrities such as Oprah Winfrey, Mick Jagger and Bill Clinton. Nelson Mandela's love of Steyn's original residence led to the conversion of this remarkable hotel. Truly an exclusive retreat with an award-winning spa, a stellar wine cellar, and even more exclusive, are the private villa suites which boast more than 860 square feet…. all designed by legendary South African interior designer, Stephen Falcke.
Falcke's work has been featured on the covers of Architectural Digest, House and Garden, French Ella, and Italian Vogue to mention but a few. His kindness and generosity in sharing his creativity was such a gift. I learned a great deal about the many shades of beige. Truly a brilliant designer, we spent the afternoon in discussion about his latest projects for the president and more about the man he most admired, Nelson Mandela. Aside from Saxon Villa, Falcke was responsible for the design of the Mandels's private estate, now a museum at Shambala Reserve Zulu Camp.
In meeting this remarkable man, I dressed for the occasion. Sporting an original Jack McConnell hat which I found here. Etsy is my favorite place to find original hats. I met Karen, the designer of Original Victorian Witch Hats and low and behold she collected Jack McConnell hats. He loved my hat!

I also found a fabulous African Tribal Shawl on Etsy at CricketsCreations hand crafted, just magnificent.
Designed by Celeste, whose shawls caught global fashion attention after multiple Grammy winner Stevie Nicks chose to wear one on stage. Celeste uses natural fibers and grasses to weave a one-of-a-kind garment for each individual.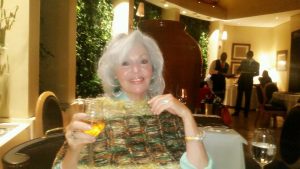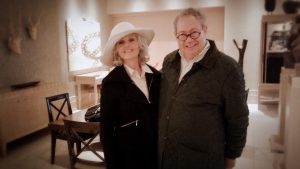 Stephen Falcke one of the worlds leading interior designers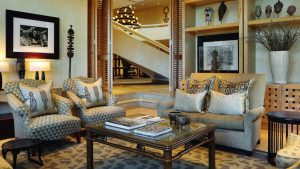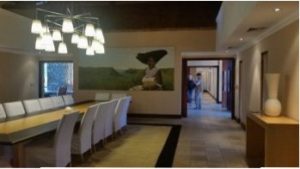 What made our stays at both The Saxon Hotel Villas & Spa and Shambala Zulu Camp was the  history and proximity of both retreats. Just a couple hours drive from Sandton in a private chauffeured car provided by Saxon Villa, you are immediately immersed in the anticipation of seeing some of South Africa's most treasured wildlife. You can't resist the excitement nor the love and devotion of former South African president and Nobel Prize-winner Nelson Mandela who chose the Saxon as his sanctuary in which to complete his autobiography, Long Walk to Freedom.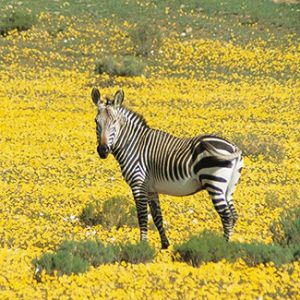 Coming up next: Shambala Reserve Zulu Camp. Part two of our journey throughout South Africa.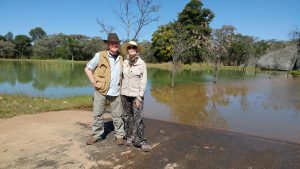 Editor's Notes:
36 Saxon Road, Sandhurst Johannesburg, 2196, South Africa
October 2016 Condé Nast Traveler Top Hotels in Africa & The Middle East Readers' Choice Award July 2016 Travel + Leisure #75
Top 100 Hotels in the World World's Best Award