A Commentary by Nancy Chuda founder and Editor-in Chief of LuxEcoLiving and Healthy Child Healthy World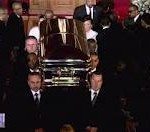 "I have some concerns," was Tyler Perry's remark back at host Gayle King this morning on CBS This Morning as he teased her discerning etiquette  while she  took time to tout Perry's performance in his new movie, Good Deeds. But Gayle couldn't say enough about Tyler's best deed of all; being the first to speak at Whitney's farewell.
Gayle was unabashed and rather mesmerized by Perry's delivery of the gospel at the New Hope Baptist Church. Both were in attendance at Saturday's service.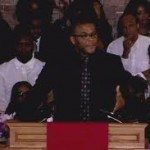 "There are two constants that I know about Whitney Houston," Perry said. "There was a grace that carried her from heaven down through Miss Cissy Houston, a grace that brought her up through singing. The other thing I know for sure: Whitney Houston loved the Lord."
For most, who tuned into watch CNN's coverage of Whitney's or Nippy as she was lovingly called by close family and friends, it became obvious that faith and faith alone was not the only thing that could have spared this tragedy. If  those who loved her had  been extremely present and aware that just having faith  could not stop this downward spiral and addiction  Houston  might have  saved herself.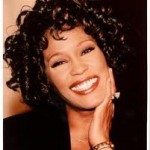 Diane Sawyer was present and helped to sound the alarm. An early warning sign Whitney was in trouble and the real demon when asked was Houston's admittance to the darkness that surrounded her when she said,  "that would be me."
But for her fans who are left, some with vinyl and CD's  and others with a collection of ITunes, ratcheting her worth way beyond her wildest dreams,   the question remains, what was Whitney's true mission in life?
If she had to answer that question, which she did countless times throughout her career, it was to prove that, "I can do it. I give it all knowing the lord will make it happen."
But how did the lord fail her and if she did reach out why wasn't anyone listening? People were listening to the tracks but not the person who needed help!
Whitney: Greatest Hits has sold over 64,000 units in the week ending February 12th and not only Whitney's estate benefits from soaring records sales of I Will Always Love You. It is reported that Dolly Parton will receive huge monetary rewards on that single as well. And for a song that was initially rejected  to be the title track for the  The Bodyguard, how erry yet irreverent that it remains her greatest hit.
Sadly, fans contribute to estate planning because some artists are worth more in death than in life, Michael Jackson and Elvis Presley to mention two. But the true gospel in Whitney was the love of her lord.
In her own words,  she said she, "wanted to see Jesus" and "felt her time was coming," TMZ reports.
Knowing her faith based family were her roots, Cissy gave her life and those remarkable genes.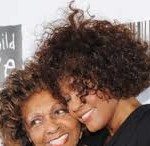 But her daughter, Bobbi Kristina Brown was the reason that she should have lived a longer healthier life.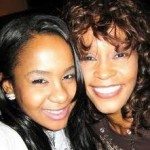 But what  altered her course for a full recovery? Was the child, Whitney, still in search of being accepted, loved, and even liked?
From all of the remarks from those who knew her best it seemed that Whitney's fall from grace happened much earlier in her life. The demons were there in Newark New Jersey before the Kardashian's were genetically modified into strange cultural seeds. Whitney's roots were filled with temptations and her peers were most likely good church going folks but none had been touched with the angelic wings and future flight that Whitney would experience.
I watched and wept as the choir sang. I held my breath when Tyler, Dionne, Stevie, Kevin, Alicia and Clive paid their tributes. I wanted more people to just stand up and be present in that church with the lord and ask why?
Why couldn't someone get Nippy help? The real help she needed! Not another hit record, or film, or another come back opportunity which may have led to more physical and mental self-abuse. Whitney needed something that mattered more than countless millions from record sales.
But if  her addiction was the unfathomable and unattainable price for fame when age itself becomes a barrier to opportunity, then I will put to rest that I think Whitney's true addiction was clinging to a life that she herself had created but could not sustain; not now, not in the record industry, whose company she had hoped to keep her alive, and not even for those who were blessed to be a part of her life.
The one aching regret that steals from the hearts of mothers everywhere is the tragic loss for her mother Cissy Houston and daughter Bobbi Kristina.They  both have lost their land lines and connection to what might have been.  And in the stillness of their sadness and grief they keep the faith knowing  Whitney's life had purpose.
Of all the greatest musical talents, Whitney's voice  has left an indelible  mark as has her spirit. Her life ended  with a cry out to youth with the hope that  their voices are not just to be heard for the musical notes they reach or hold but to make others aware that the truest gift in life is life itself.
And  as youth seems to march to a different beat of the drums, as a tribute to Whitney, I do hope when someone they know or love has fallen from grace, they should have concerns and not just stand to idolize but help to protect and preserve life. May this angel rest in peace.