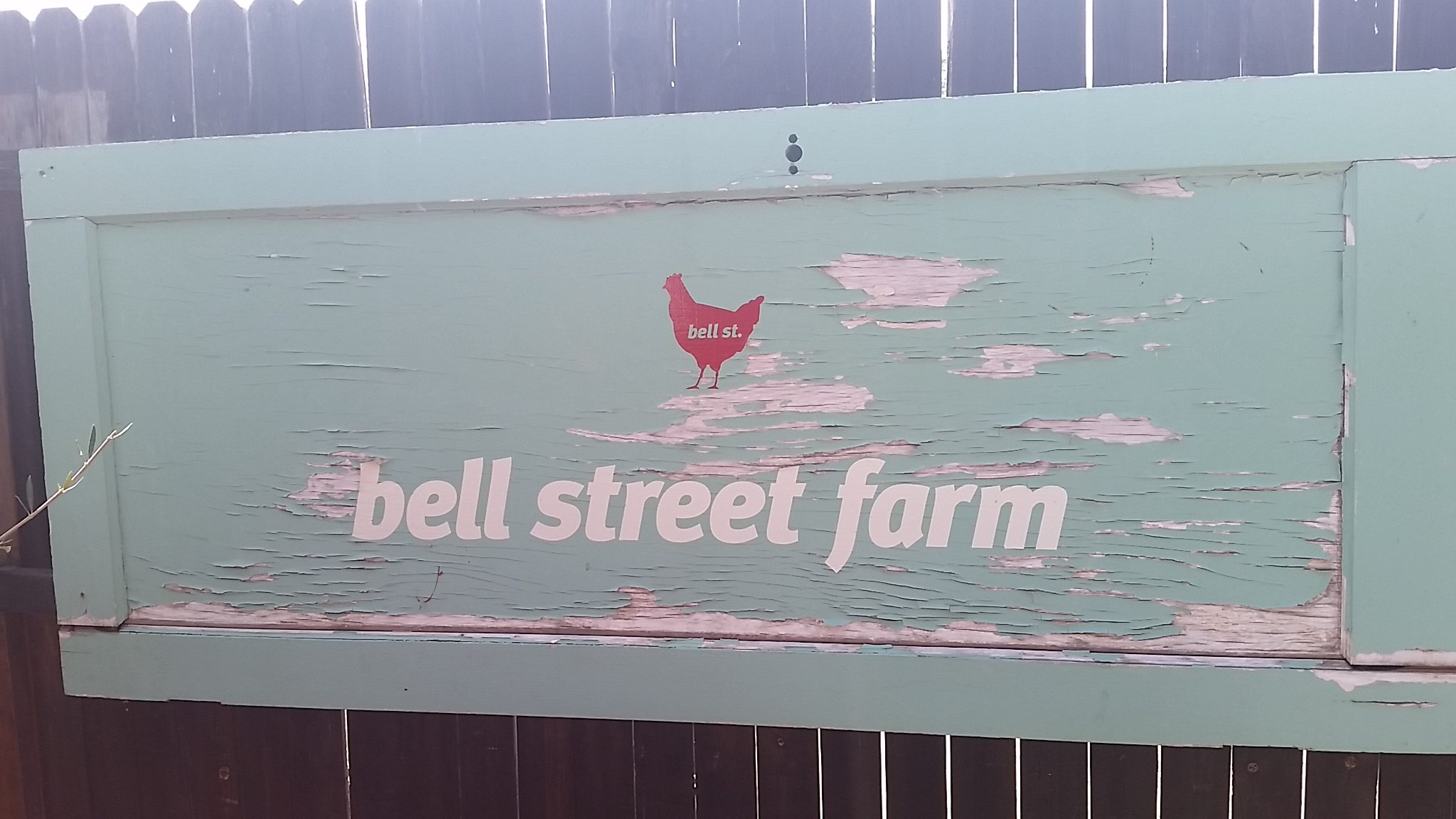 Santa Barbara County Los Alamos- Bell Street Farm

Mozy into town… you've arrived in Los Alamos where you will discover a three block radius of some of the finest epicurean cravings on this planet. And what makes this little gem of a town so spectacular is the absence of tourists dressed in madras shorts sporting large Nikon lenses.
Yep! Los Alamos is a throw back to old western days when cowboys rode through town and wet their whistles at a bar inside The Union Hotel… which by the way still remains in this historic and hauntingly beautiful little farm community.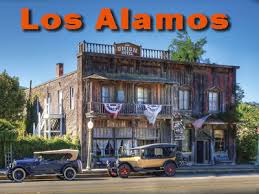 History
It was founded in 1876 by ranchers John S. Bell and Dr. Janus Shaw. Los Alamos is the Spanish word for cottonwoods and it was the original site of a Chumash village. It's amazing when you Google the history of this little town. "In 1874 the stagecoach route was shifted to run through it and the stage company erected a stable and dining establishment there. Shaw and Bell began to sell off portions of their ranches to attract settlers and in 1876 hired surveyors to lay out a town site on the border between their two ranches. The town was a square mile in extent, with individual lots 50 by 200 feet. The main north-south street was christened Centennial, commemorating the nation's 100th birthday that year."
"The next big event in the town's development occurred in 1882, when the narrow-gauge Pacific Coast Railway arrived, opening up Los Alamos to the coast, Los Alamos now became a major shipping point for the area's agricultural goods, which included vegetables, fruit, grains, and dairy products. By the spring of 1883 some 450 people called Los Alamos home."
In 1893 a major fire all but destroyed many of the landmarks originally built. "Then in 1893, the famous Union Hotel was rebuilt."
Legend has it that the hills above the town once served as a hideout for the highwayman and bandit, Solomon Pico, whose escapades were popularized by the "Zorro" stories. Skulls with ominous bullet holes have been unearthed in isolated canyons nearby.
What I find so fascinating about Los Alamos are the people who inhabit it now and how they continue to reinvent themselves through the iconic history in which they dwell.
Meet Jamie the owner of Bell Street Farm Cafe… whose farm to table fare is sweeping the nation. Only three years old… Bell Street can really boast about its history, cuisine, and friendly atmosphere. WATCH!

We had a variety of great tastes from the menu . They don't serve breakfast but lunch is incredible. There is something for everyone. And because all of the vegetables and fruits are locally grown in the town or nearby, every bite is so fresh and best of  all organic.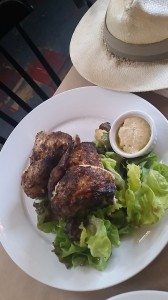 One of the best meals we have ever had. Seriously! The olives are world famous as is their oil. The bread… and speaking about bread… just a few door down the road… you don't want to miss Bob's Well Bread Bakery store and Cafe. Between Jamie and Bob I think Nancy Silverman (owner of LaBrea Bakery) better move to Reno because there just isn't enough room for another great thing in Los Alamos.
Desert. Please save some room because the homemade nectarine tart will send you to the moon.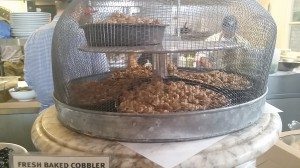 Or the store bought Oreo Cookie will fill cavities faster than Zorro can pull out your gold fillings.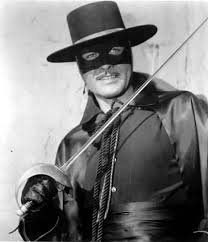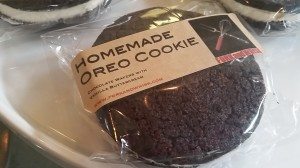 Editor's Notes:
As if the food wasn't enough of a treat… I just wanted to pinch those cheeks!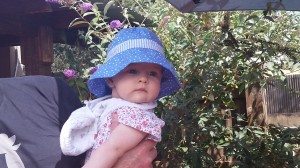 Bell Street Farm-(805) 344-4609
406 Bell St, Los Alamos, CA 93440